ZipperAgent enables you to send individual or bulk SMS campaigns. Many prospects and clients do most of their work on their phones these days, so SMS campaigns are an excellent way to actively engage with them. The campaign tool allows users to create their own templates so they can use those same messages for campaigning to different contacts. 
A user can also market to different targeted groups more effectively by creating SMS Campaign. The list is also dynamically updated so that as new contacts are added or updated, the details found in the database will reflect those updates. 
SMS Campaigns can be sent immediately or at a later date and time. Exclusion Lists are where users can manage "opt outs", similarly to the Email Campaign List. Recipients must have a mobile number identified in their contact page to receive the campaign. 
If you have an associated mobile number with a Twilio SMS number through ZipperAgent, you can use this feature right away! You can find access to this by going to Marketing from the Main Menu and selecting SMS Campaigns.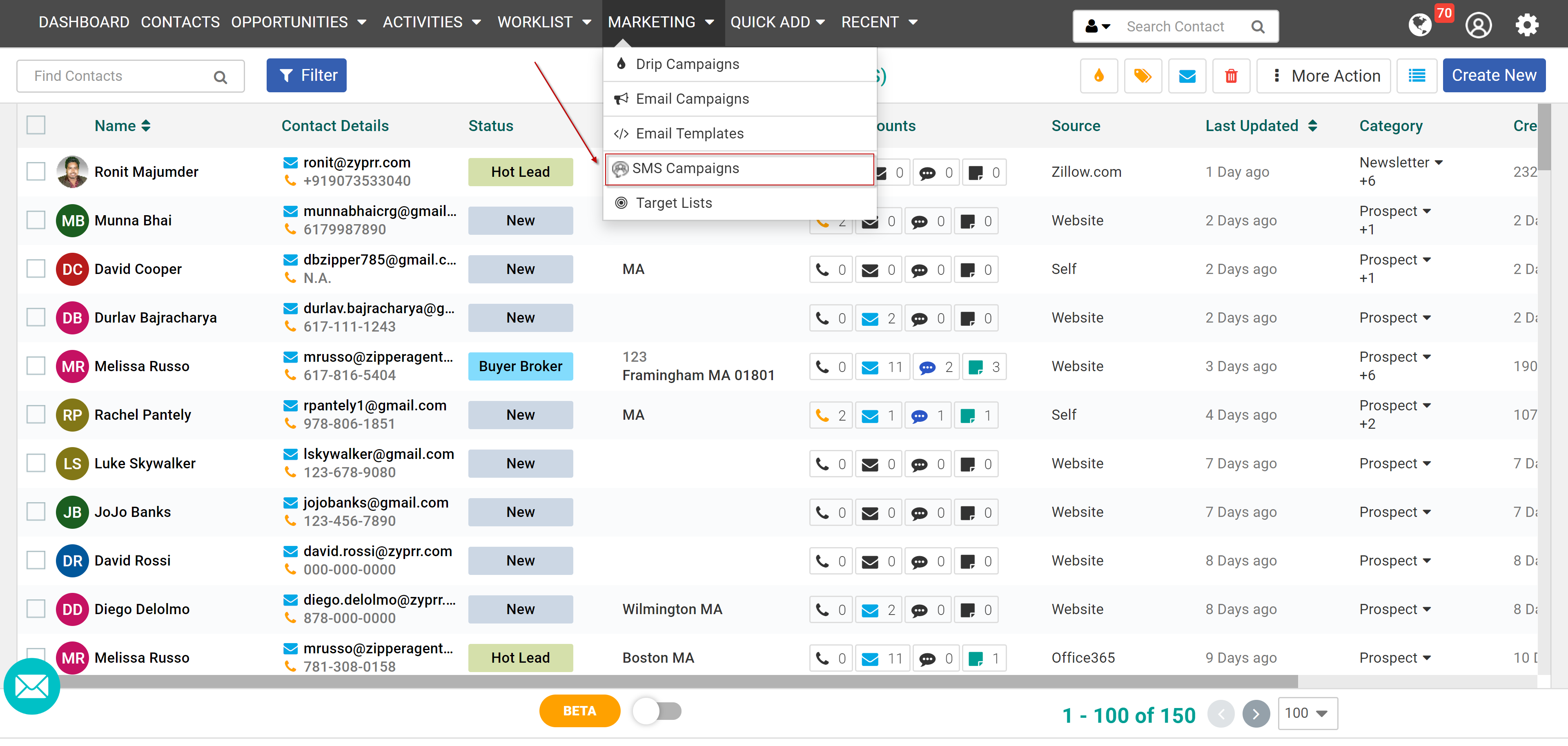 For assistance with setting this up, please contact support at support@zipperagent.com