ZipperAgent allows you to customize, create, and circulate marketing campaigns that can be created right in your ZipperAgent account to appeal to a variety of different groups such as prospects, past clients, etc.
Drag and Drop Campaign Builder:
ZipperAgent lets you build many different types of email templates, and with the campaign builder you can redesign and re-use them easily. The drag and drop interface of the campaign builder makes adding/removing features to emails quick and simple. (create different types of sections, embed images, social media links, header, footer, unsubscribe link, etc.)
Step 1: Click Create New Campaign at the right hand side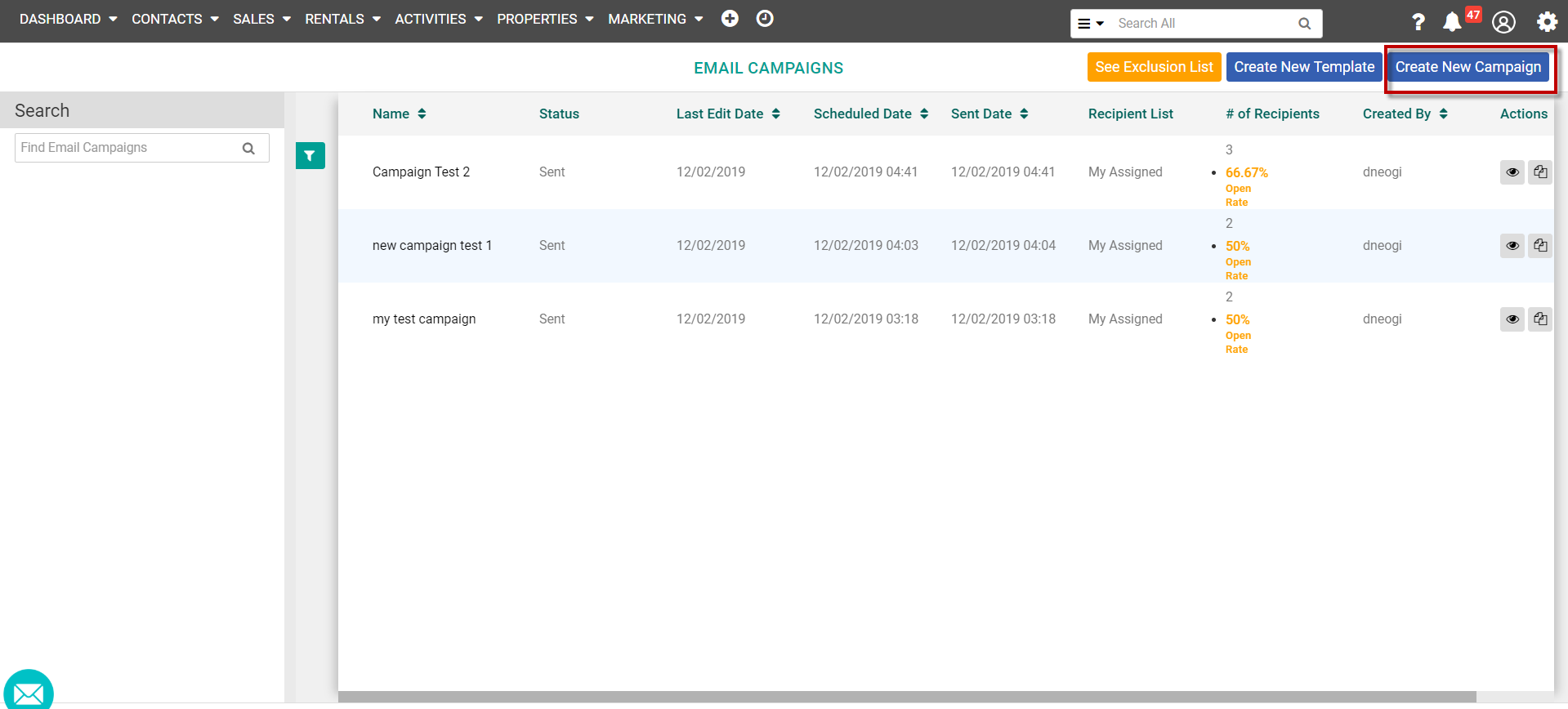 Step 2. Name the Campaign (this is just the name for internal purposes) and then click next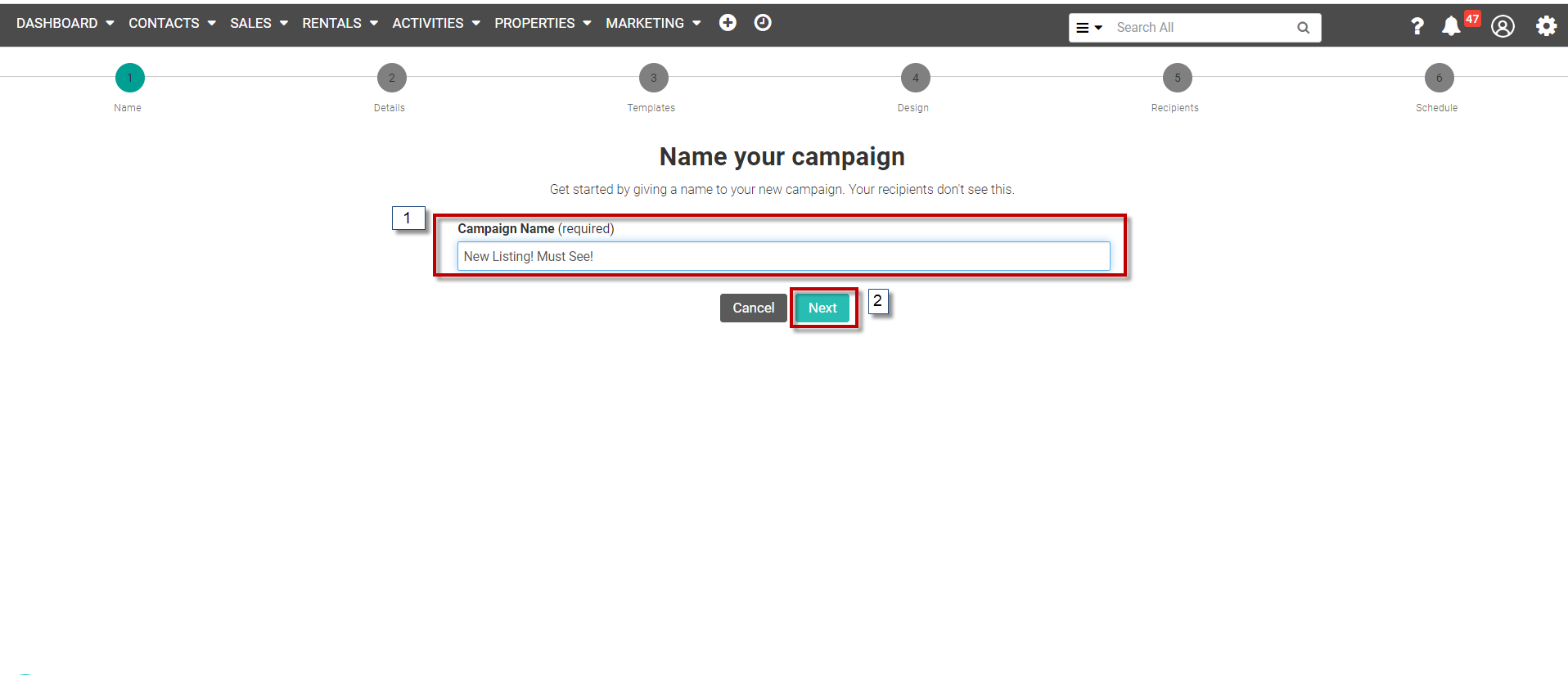 Step 3: Make sure you have integrated your email (see link in our instruction on how to integrate your email here: Outlook or Gmail). Add a subject line (this will be visible as the subject line of the email). Click next.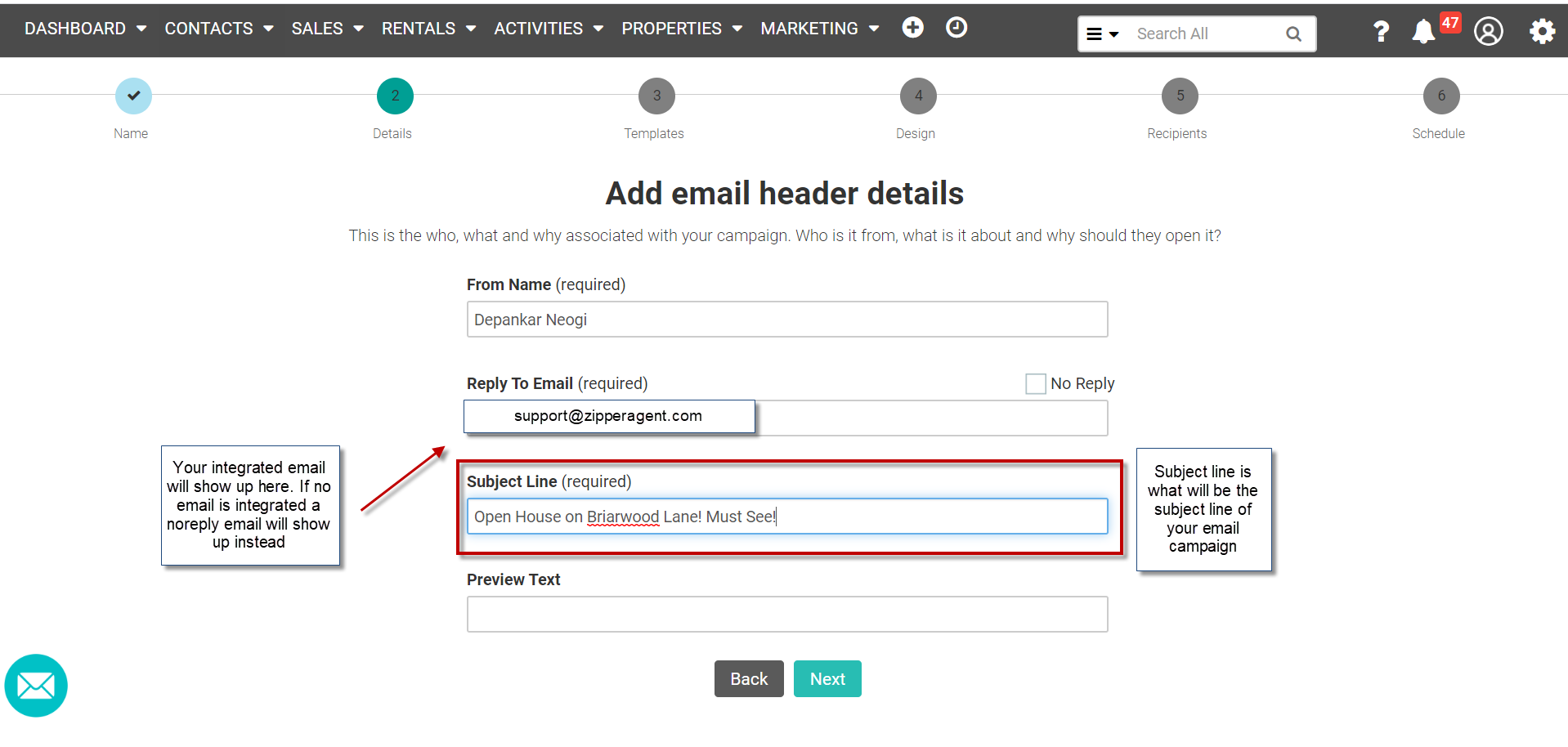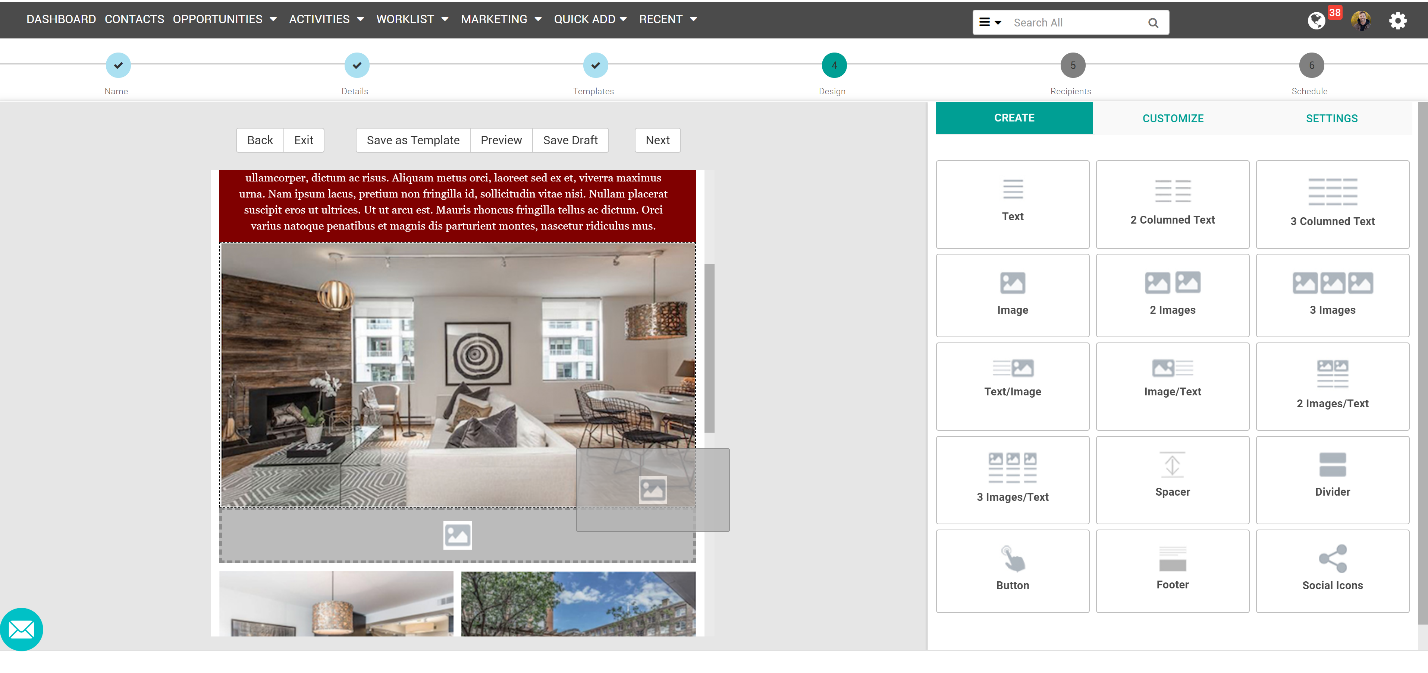 Step 4: Master templates you will find some options to get you started. All of these templates can be modified and saved. Once they are saved they will be shown under My templates for future use.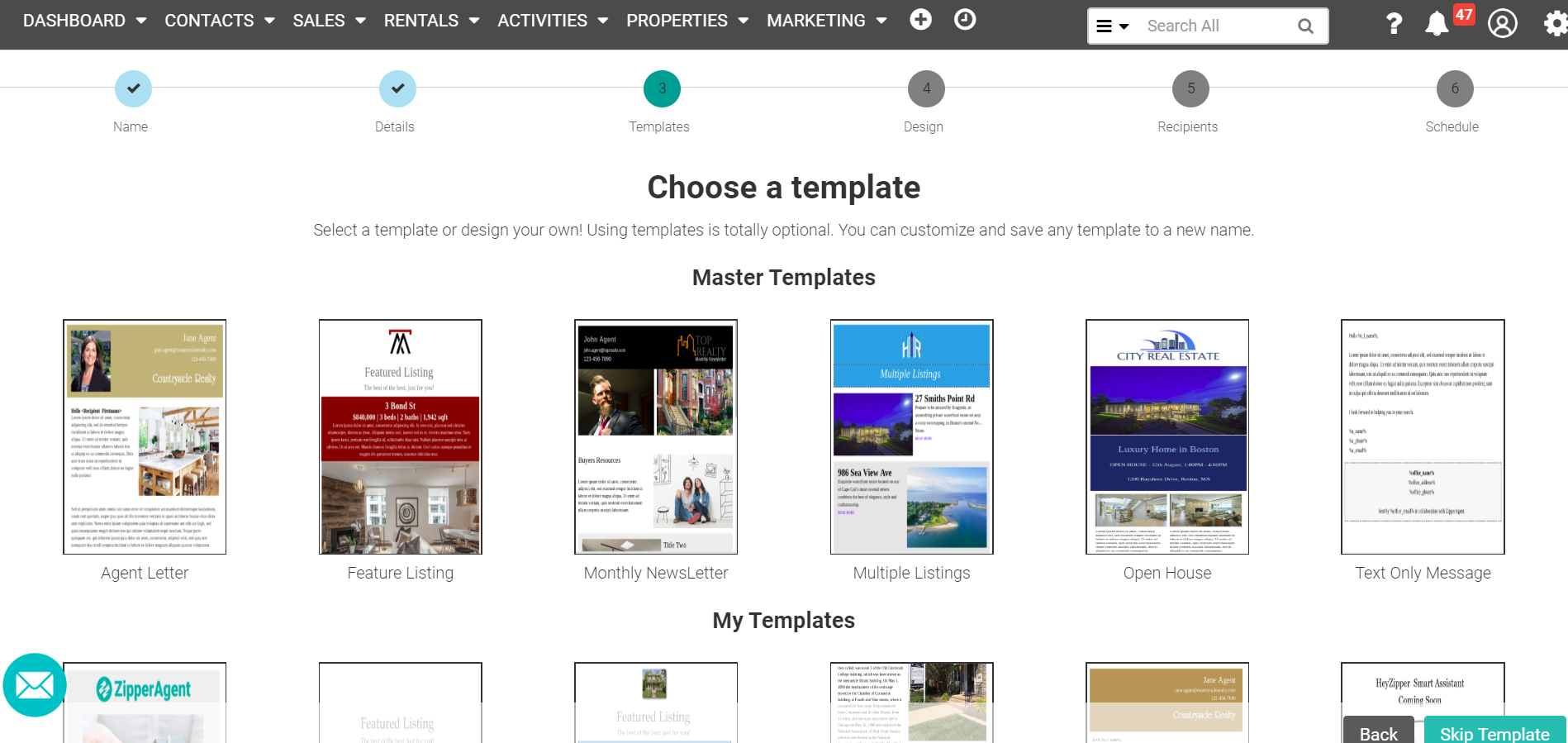 Scheduling Campaigns:
You can create advanced filters within contacts (see the link in our knowledge base regarding segmenting contacts) and these filters will also be a recipient list option when you are scheduling your campaign. Your campaigns can be structured so that they can be sent out immediately or at a later date and time instead.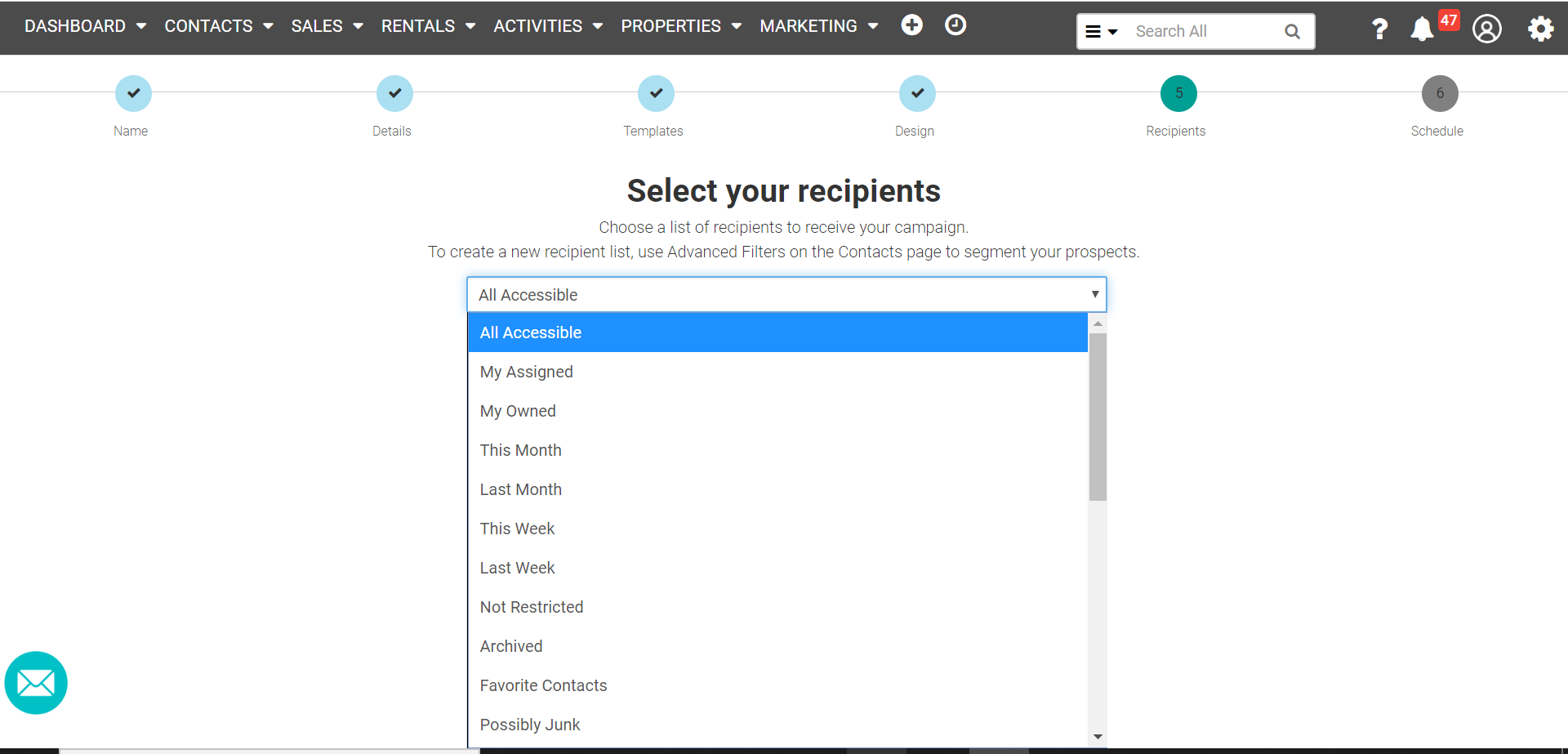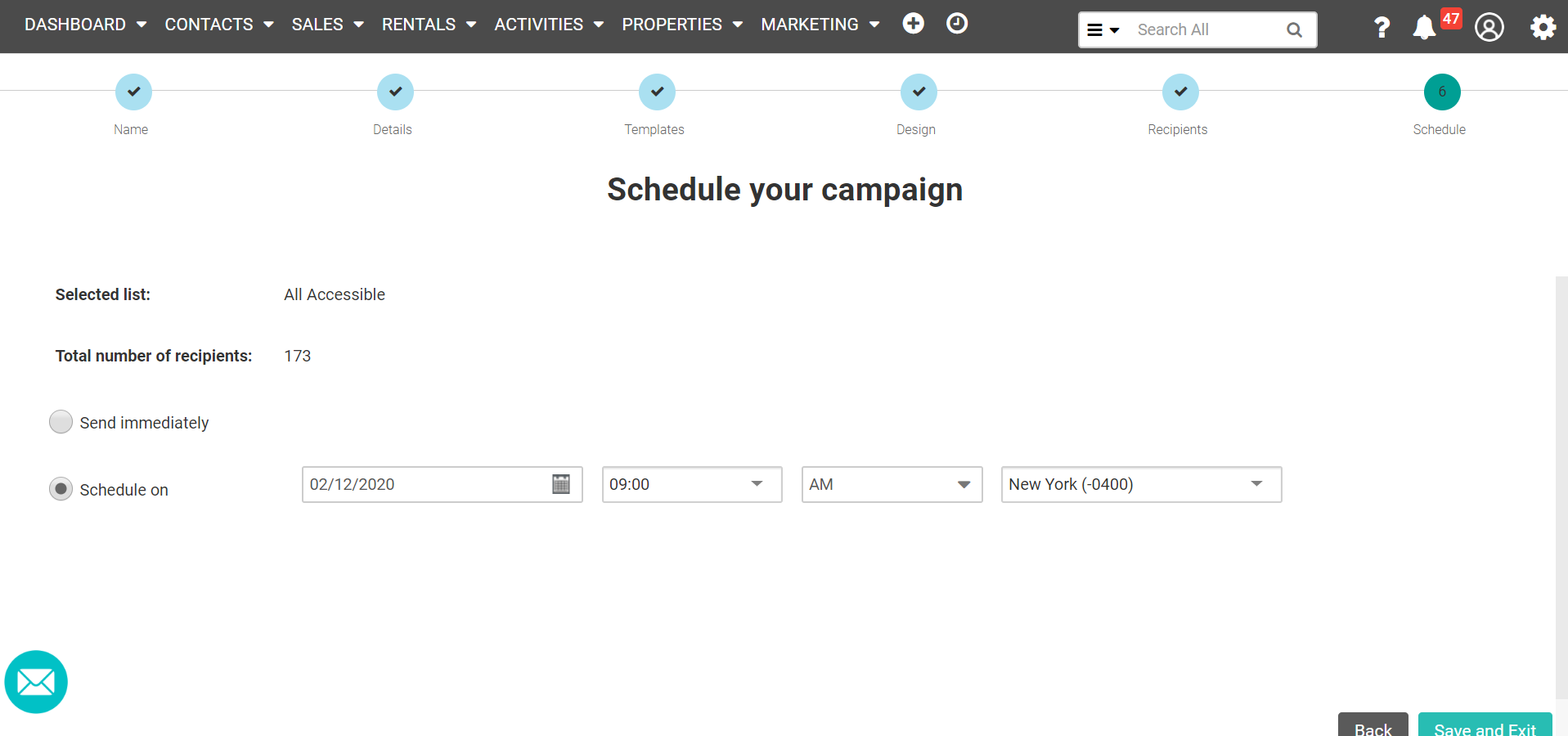 Campaign Templates:
The system comes with several pre-designed default templates, but any user can develop high quality, customized templates displaying their brand, and can be used by anyone on the team. All templates can be created and customized with your company colors and logos, and even saved so it can be used again in the future.
Campaign Statistics:
ZipperAgent tracks the emails you send out and provides full graphic statistics on the results of each campaign. You get information like how many emails were delivered, opened, clicked, bounced, blocked, or unsubscribed. Going into greater detail of each category, you can see the specific list of people that performed each action. These statistics allow you to quickly identify the contacts in your database that are more engaged and much more likely to play a part in a transaction or refer somebody to you.