First you will want to create your email templates. To do that you will go to the settings wheel and choose from the drop down email templates.
Next choose from the filter private and shared templates
This will take you to all of the existing templates that can be cloned and edited for individual agent purposes.
To create a new email template click create new and then choose standard style
This will bring up the email template for you to add content too.
1. Name the template, this is for your internal purposes it is not visible to the end recipient
2. Module allows you to choose where the template will be relevant. For drips choose contact, for workflow related templates choose transaction
3. Subject line, this is exactly like a regular email.
4. Private versus Shared, private allows you to keep this template as viewable in your account, shared means it will be viewable to all in your security group or level below.
5. Placeholders can be chosen and will pull that information from the contact record automatically when the email goes out .
Now that you have created and saved your email templates you can build a drip campaign.
Drip Campaigns are used inform and maintain contact with your leads. You can create your own templates or use pre-loaded default templates when developing campaigns. To do this you are going to start in the settings wheel → Drip Campaigns
From this page you will be able to view all drip campaigns, create new ones, edit existing ones, view if they are active/draft status, the number of steps in each campaign, and how many people currently enrolled in them.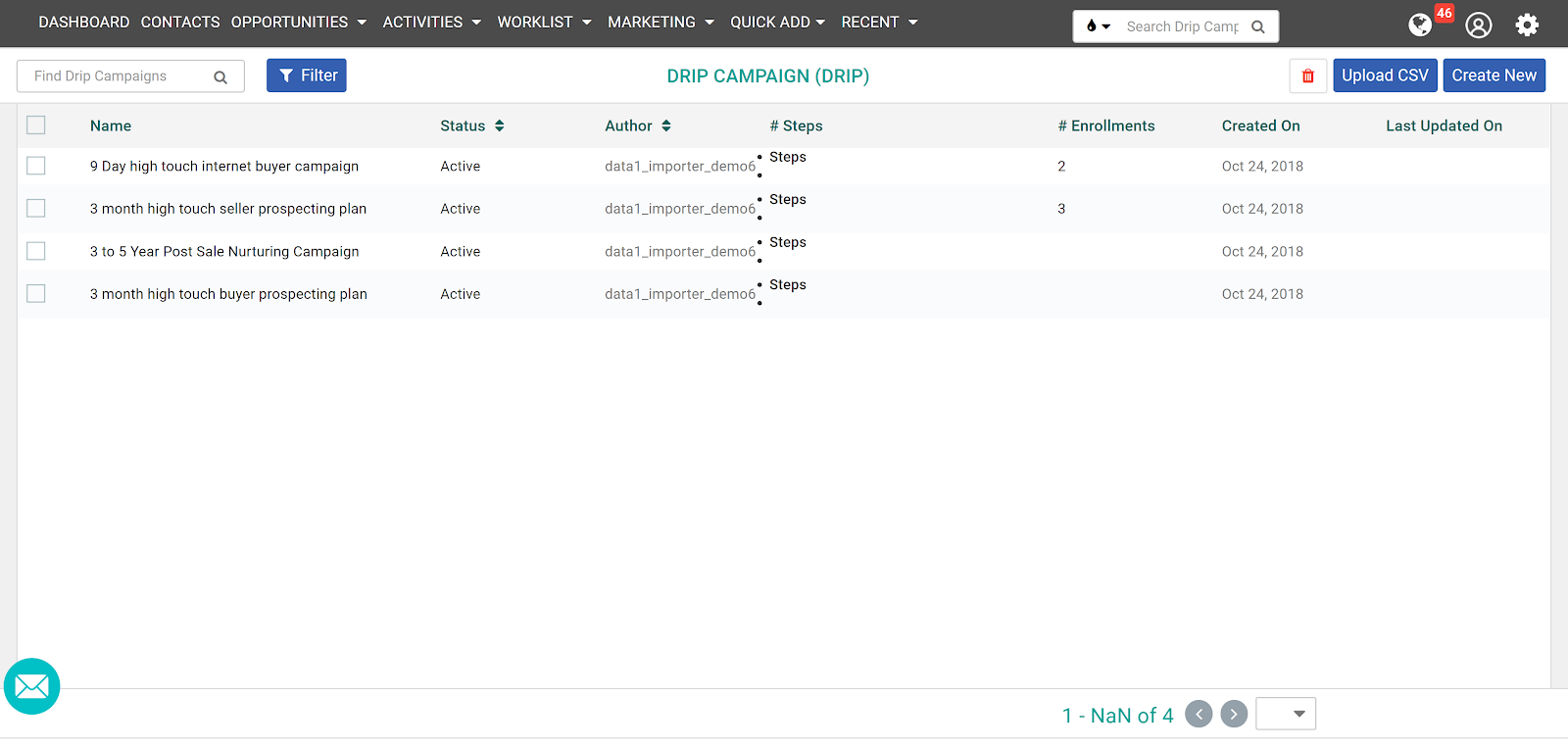 To edit an existing campaign: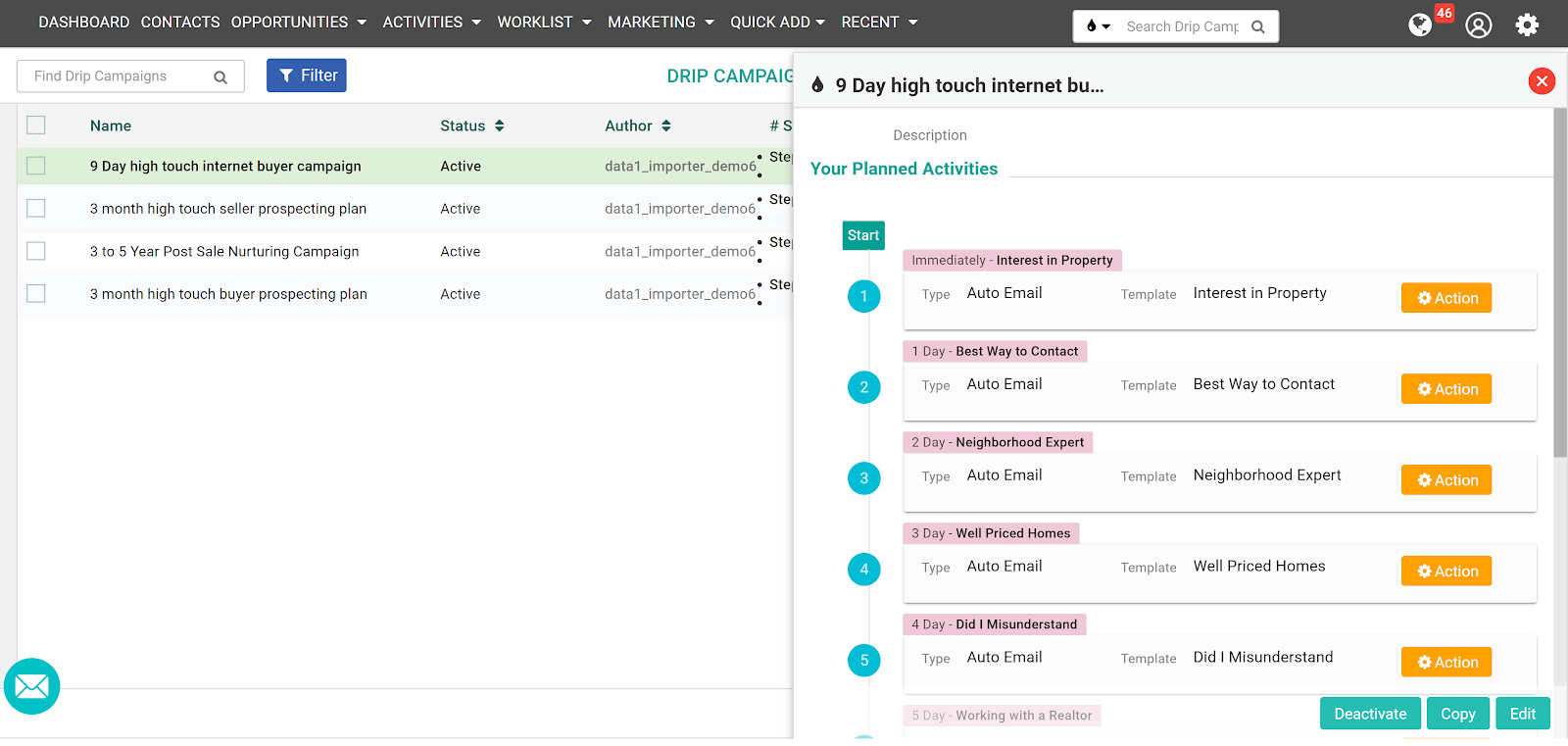 A new window can be opened by clicking the title of the campaign you wish to edit. This window will display the steps currently laid out as well as the option to deactivate, copy, or edit a campaign.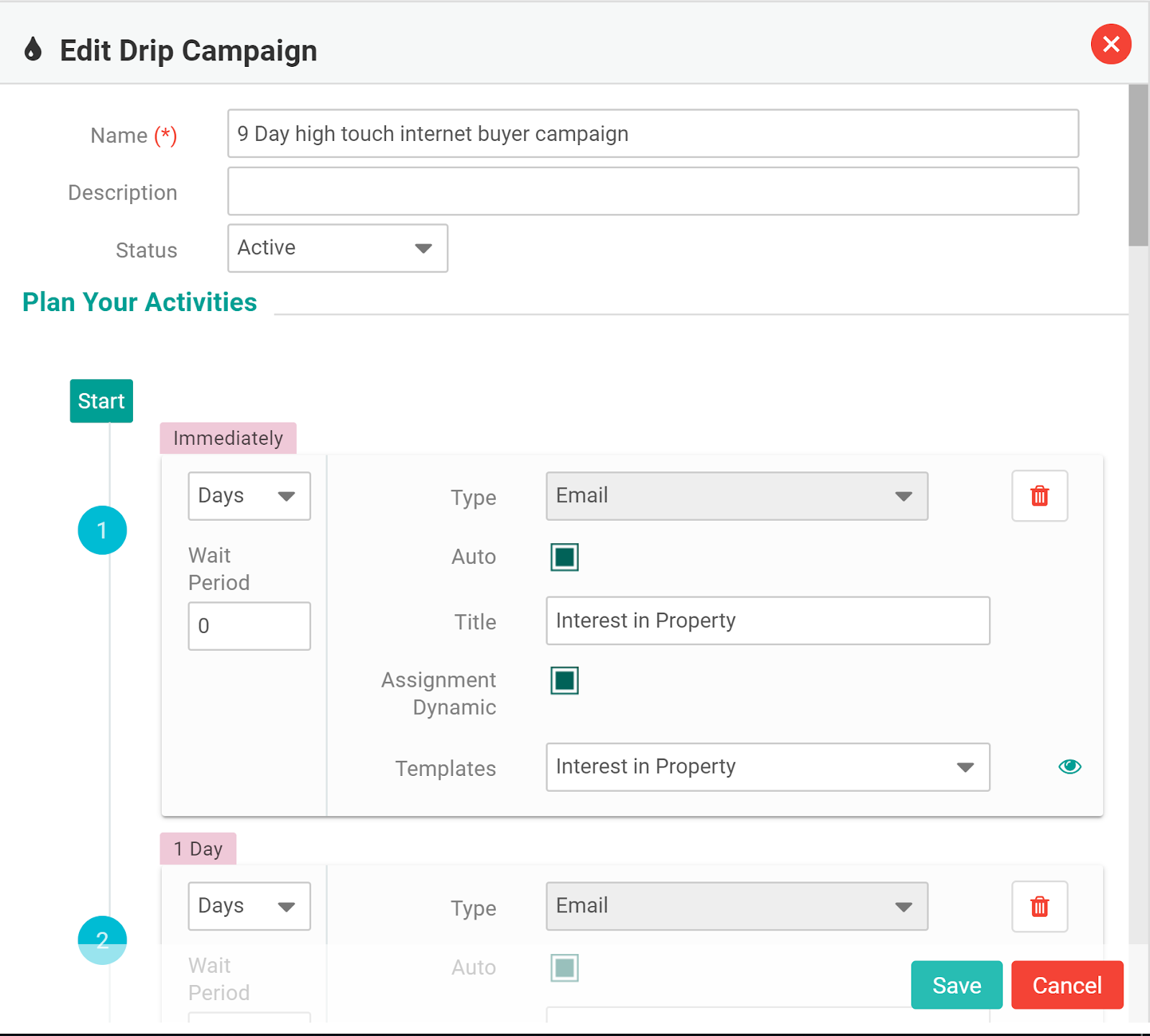 When editing a drip campaign you can change the name, modify the template selected for auto emails, move the order of steps around and change the wait period between each step. Once you save, the drip will be updated for all contacts on it.
Creating a New Drip Campaign: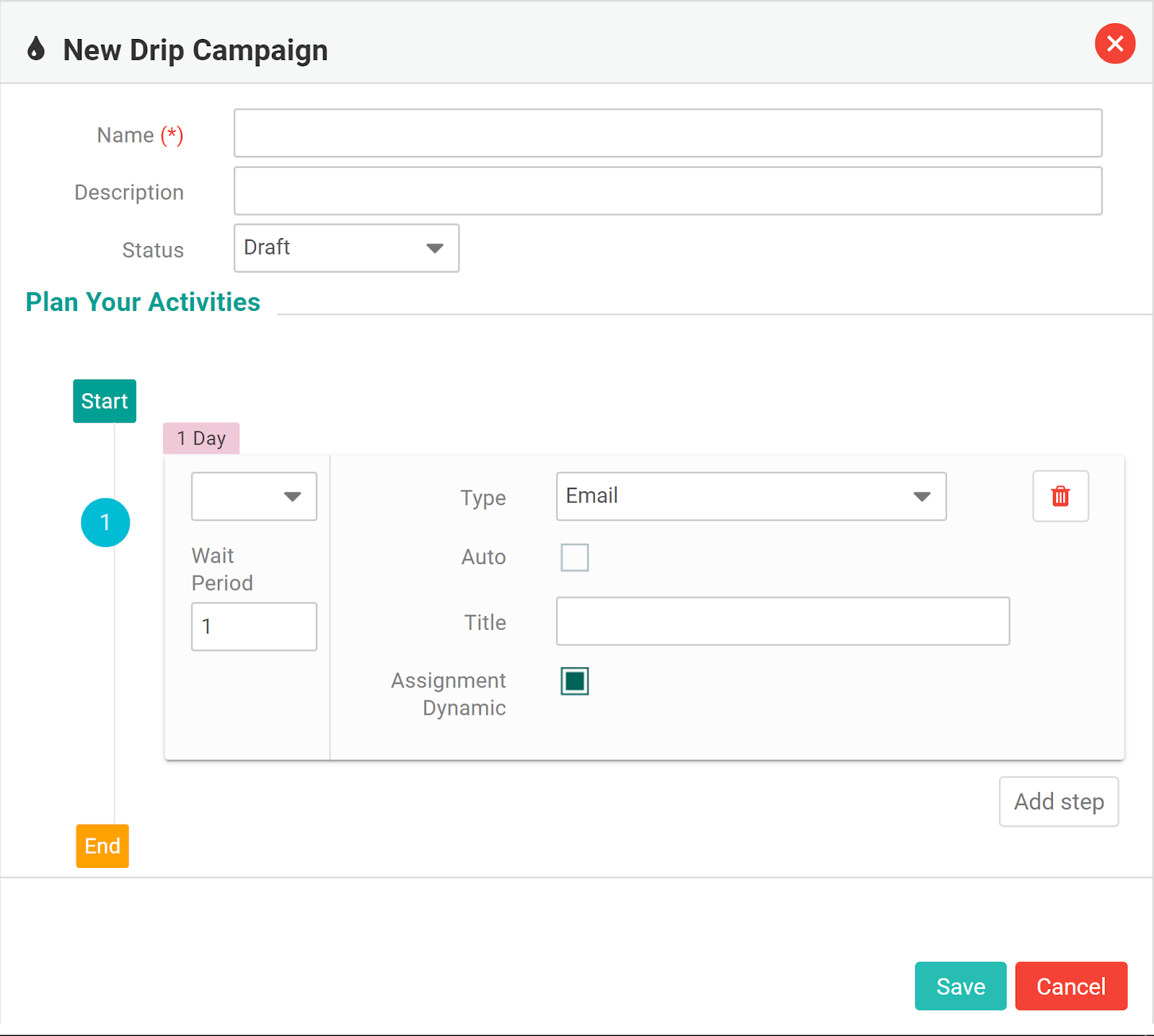 When you begin creating a new drip campaign it will prompt you to enter in a name for the drip. No end user will see the name you give, it is simply so you can understand which campaign is which.

You then can begin building the steps. You can choose from email, call, task, and masking for a step.