To push your Mailchimp contacts from ZipperAgent navigate from the main menu to your marketing tab and click Target List.

Then click on create new.

Then name your target list, then click save target list.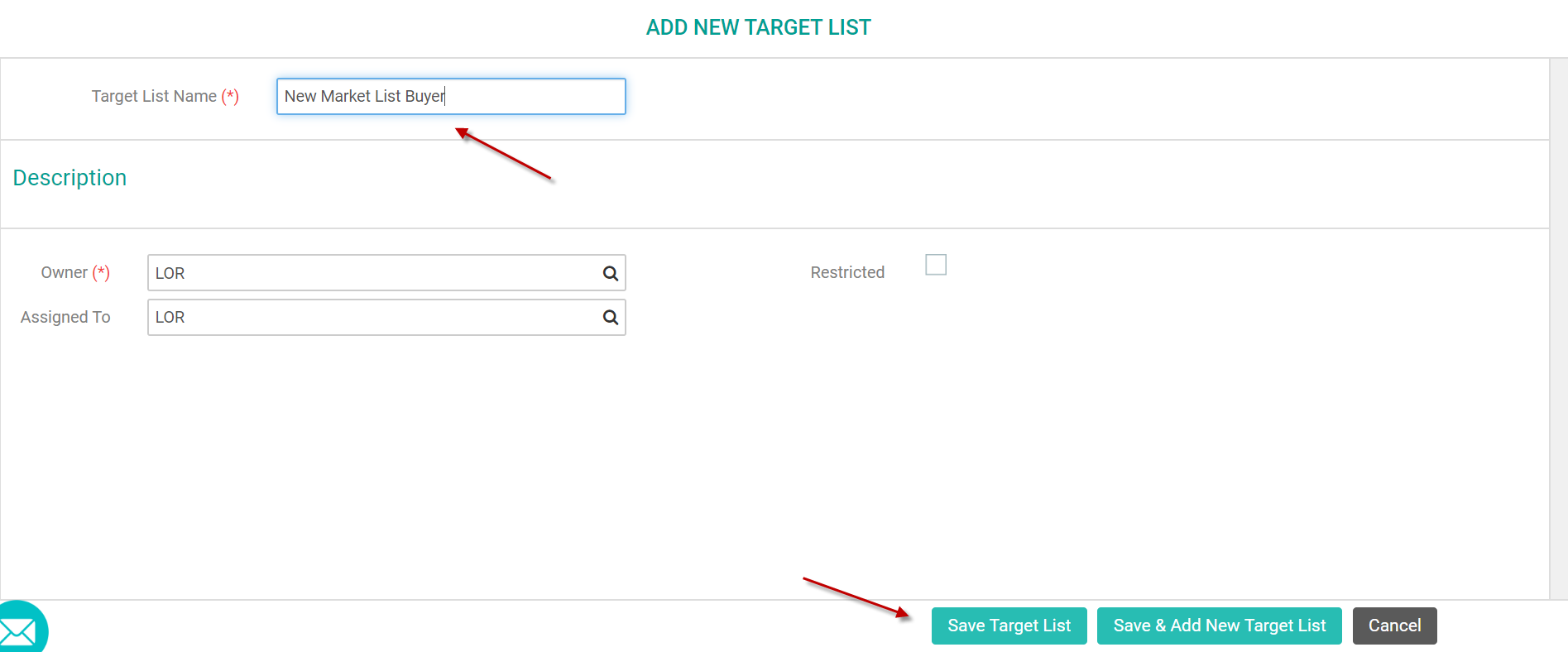 Then click link existing record.

Now start linking your contacts, when completed click link.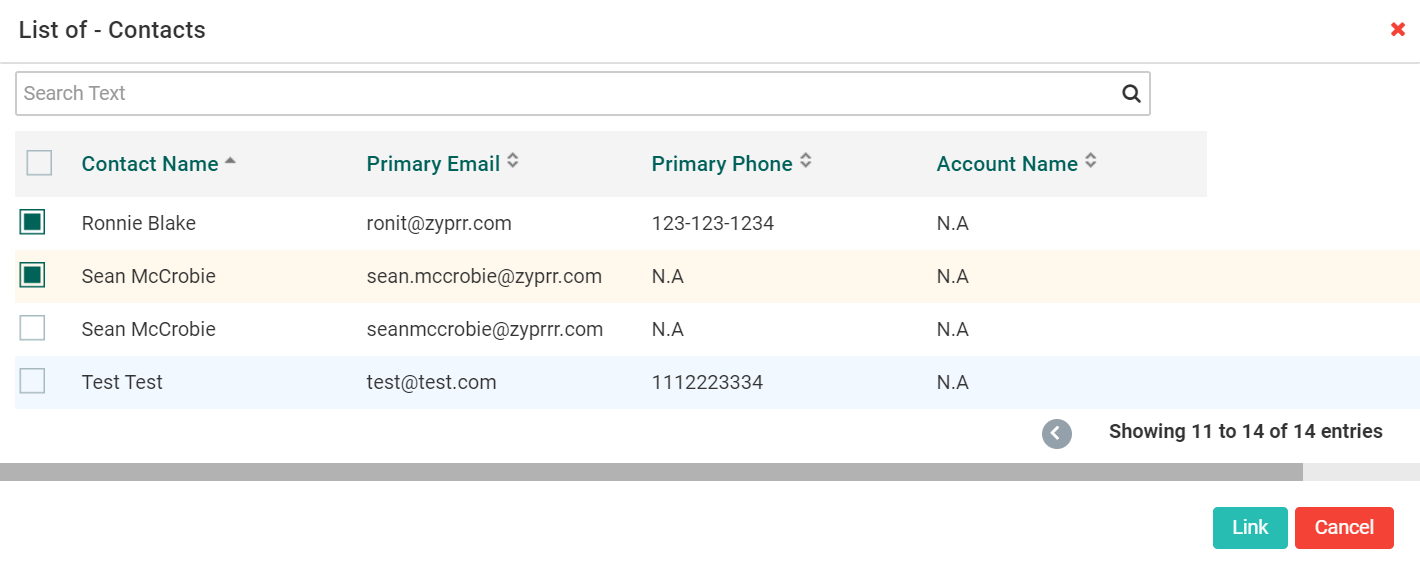 Now click export.

Then choose Mailchimp then click the list and hit export.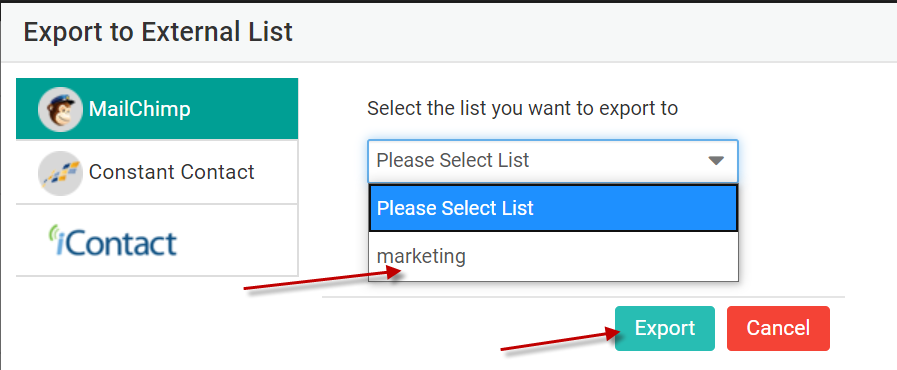 When you click into your Mailchimp account and into your Audience section you will see the imported contacts.
Need to integrate your Mailchimp? Check here.