When you first log into the ZipperAgent mobile app, you will be brought to the Dashboard. The dashboard provides a quick glance at the key metrics of your business, as well as the number of contacts in your database, the number of new leads, active buyers and listings, and all your upcoming key activities. The dashboard is perfect for new users that want to jump right into using the app.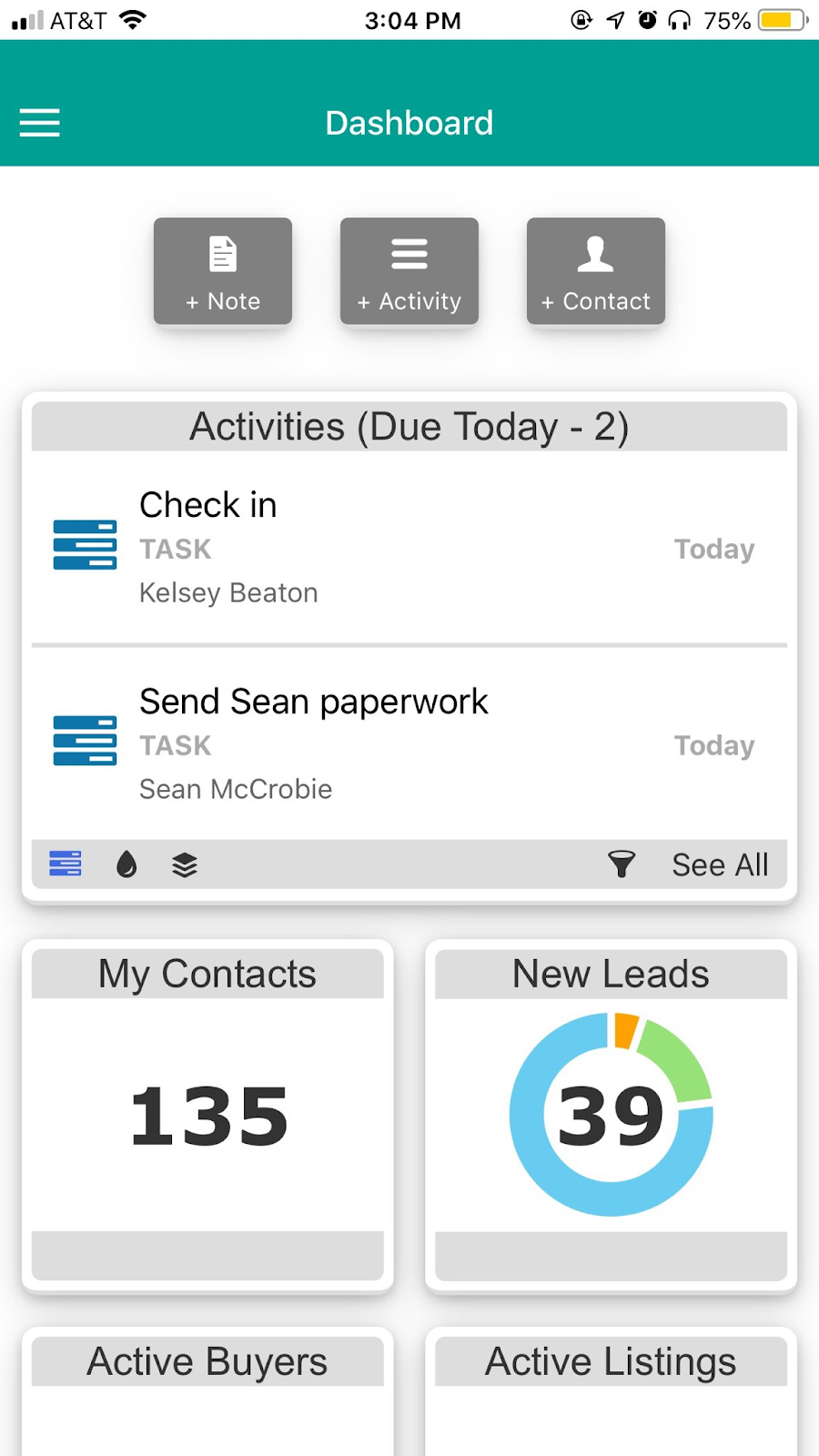 The top of the dashboard has three quick action buttons where you can add a note, an activity, or a contact. This is especially useful if you are on the go and meet someone in public that you'd want to add as a contact quickly or schedule a showing without multiple clicks.

One of the most important pieces of managing your business is your to-do list. From the dashboard you will see a list of the activities that you have due for the current day. It allows you to filter through manual activities, drip activities, and workflow activities. You can also filter through and see all upcoming or overdue activities from here as well.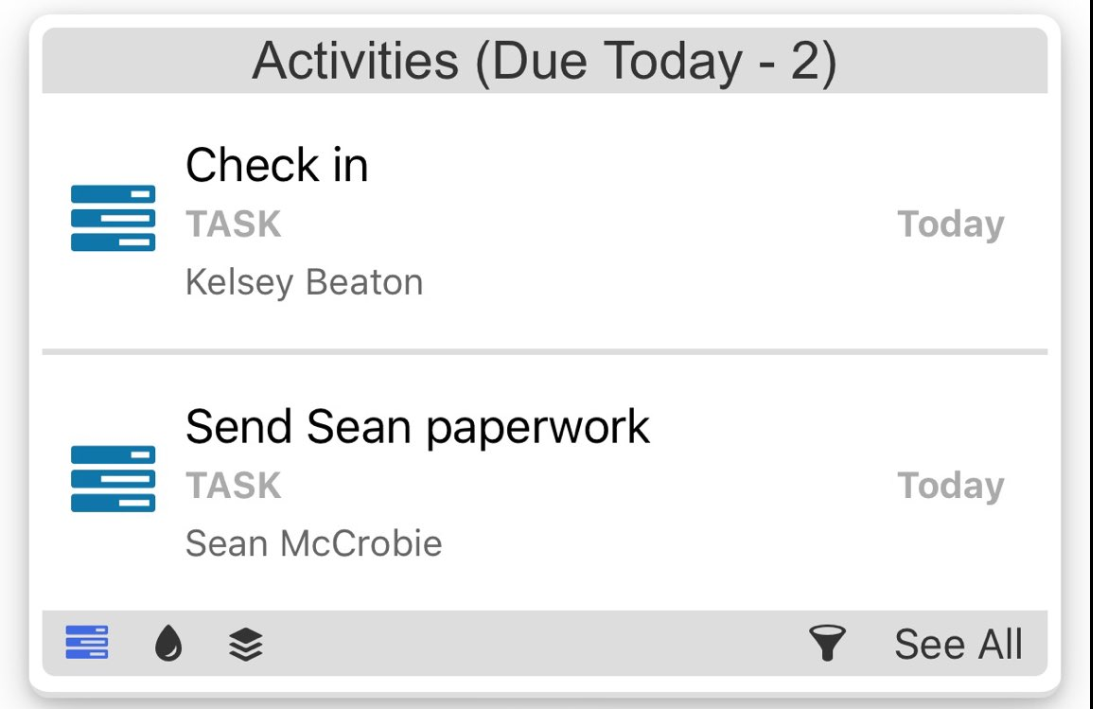 The bottom section of the dashboard is where you will find your transaction and lead management. You can see how many transactions, both buying and listing, are currently active as well as any new leads that have come in. The new leads will break out into listings, buyers, and rentals for you to easily distinguish.