A contact becomes an active transaction when it becomes an opportunity. There are three different types of opportunities to choose from, one for each type of transaction. Click the Opportunities drop down menu to select from the three type of opportunities.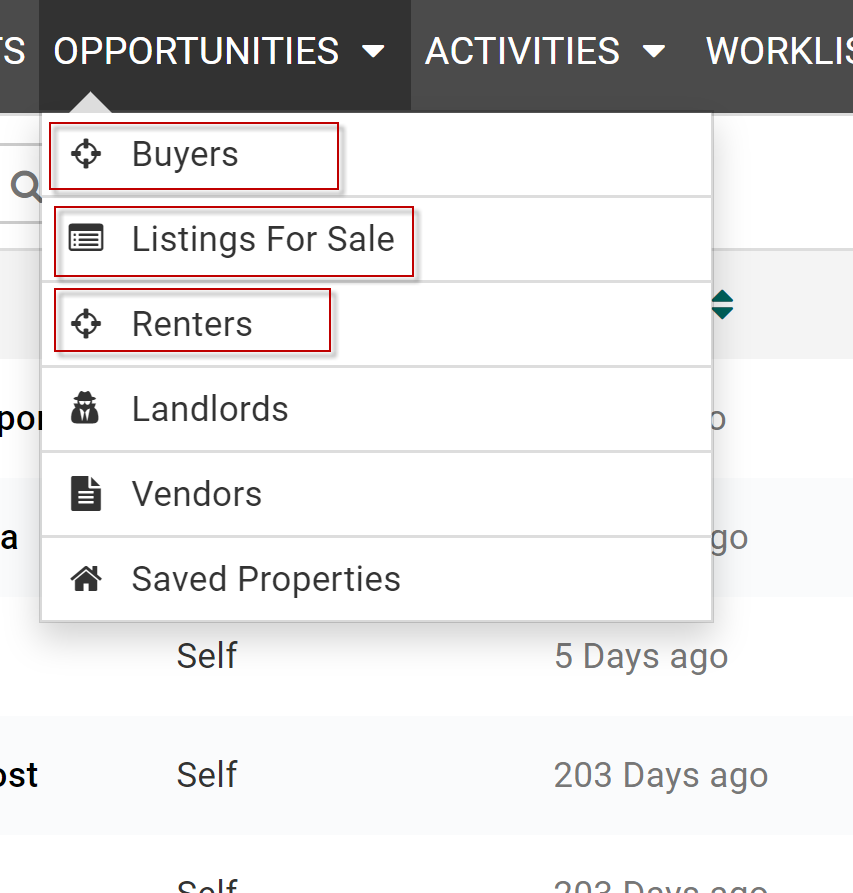 Opportunities can be created off of the contact itself.
Note: Any active opportunities will be visible on this screen.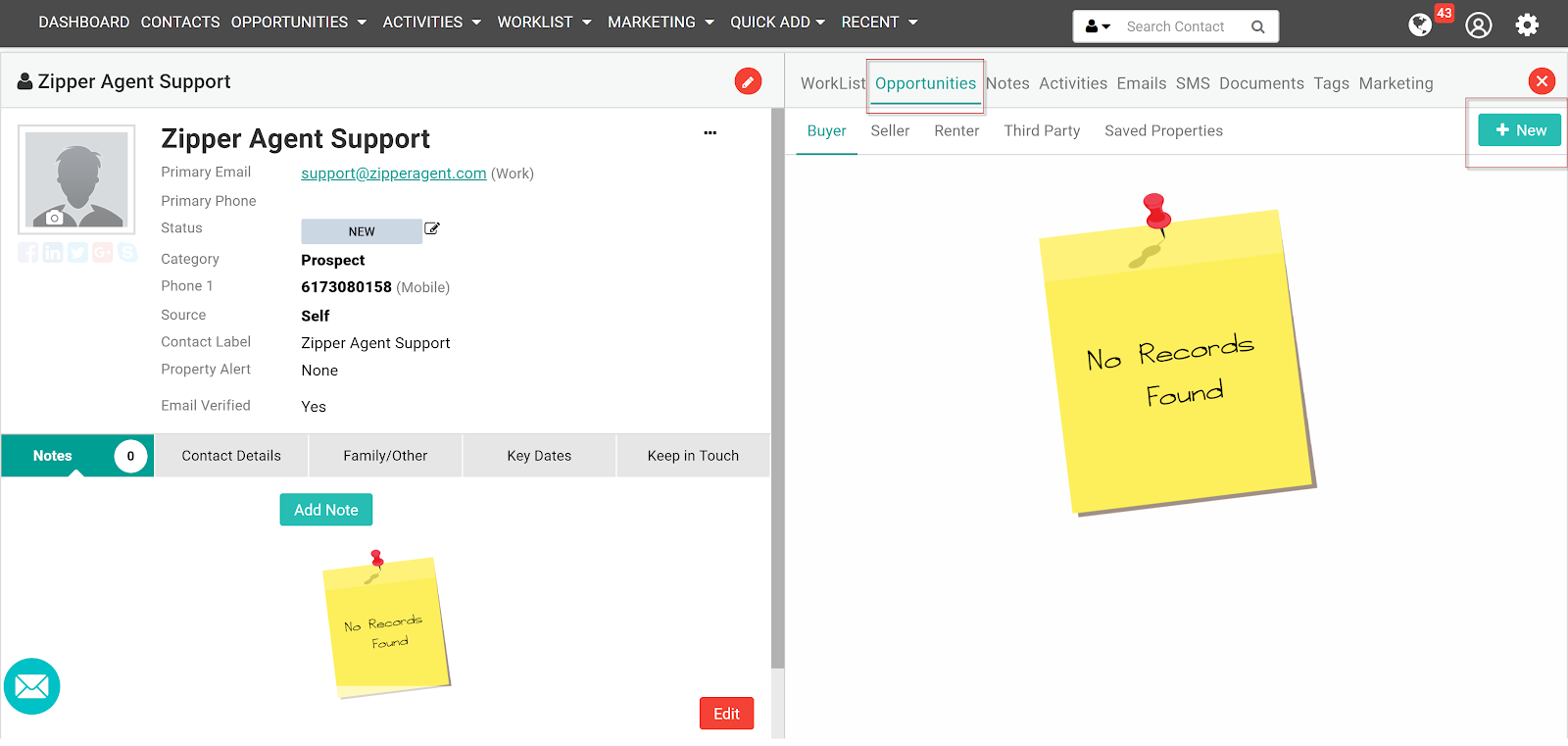 Buyer: You can create a buyer opportunity for a contact once they decide to buy a house with your help. Past opportunities can be added as well, which is very useful especially if you want to pull reports on your commission and business to date.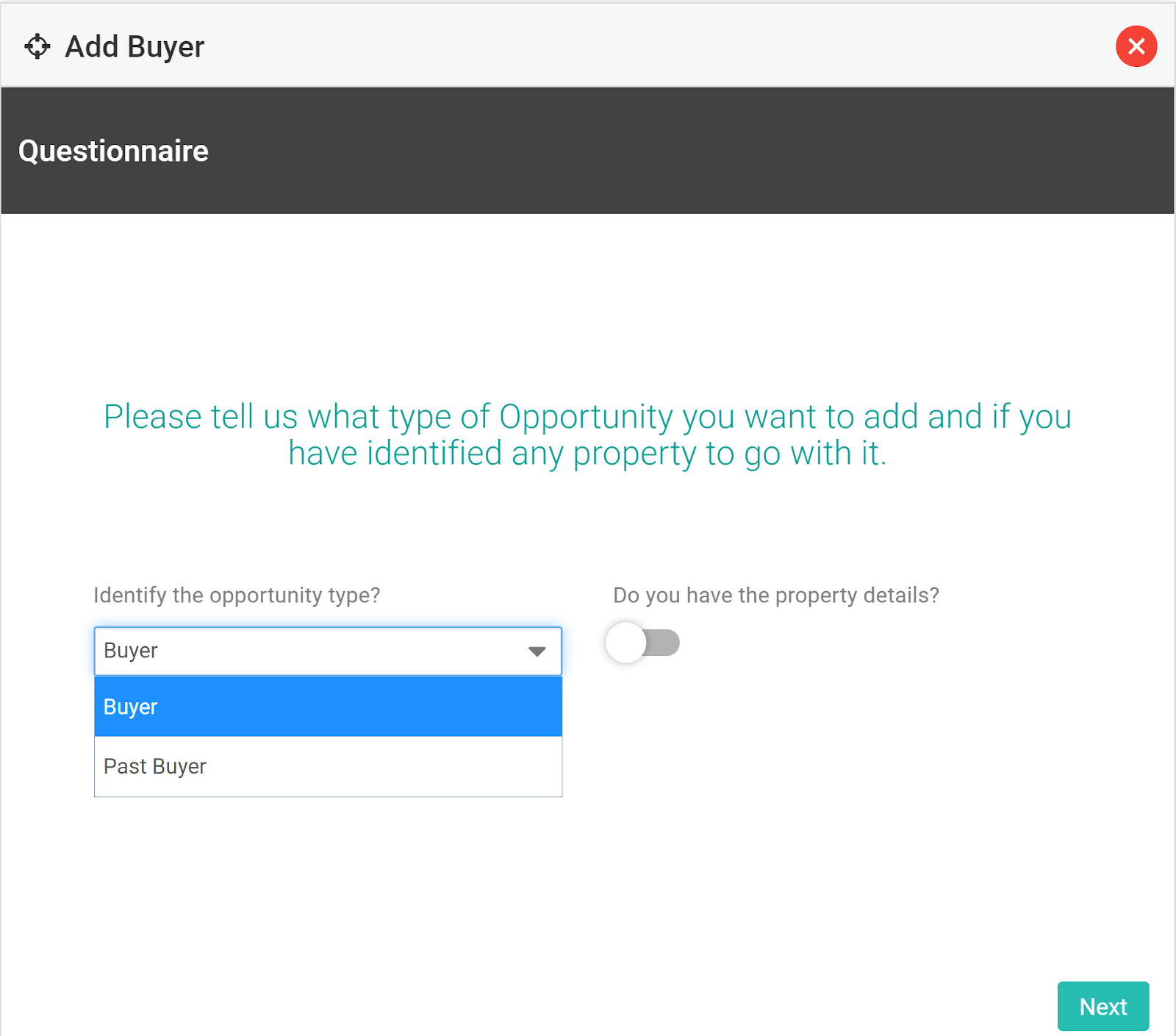 Contact Details need to be entered in when you create a buyer opportunity. If the contact already exists, you can perform a search by clicking the magnifying glass.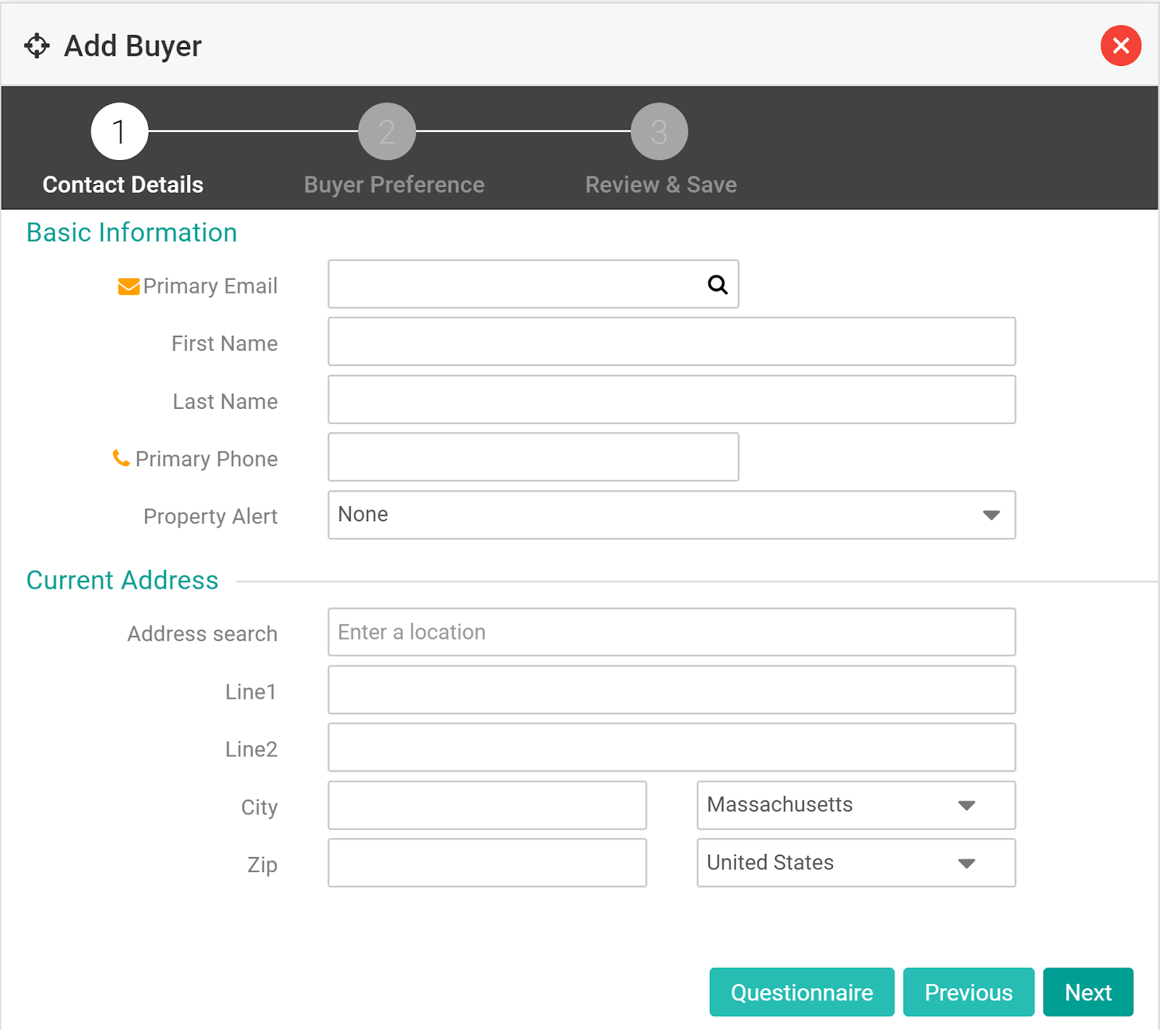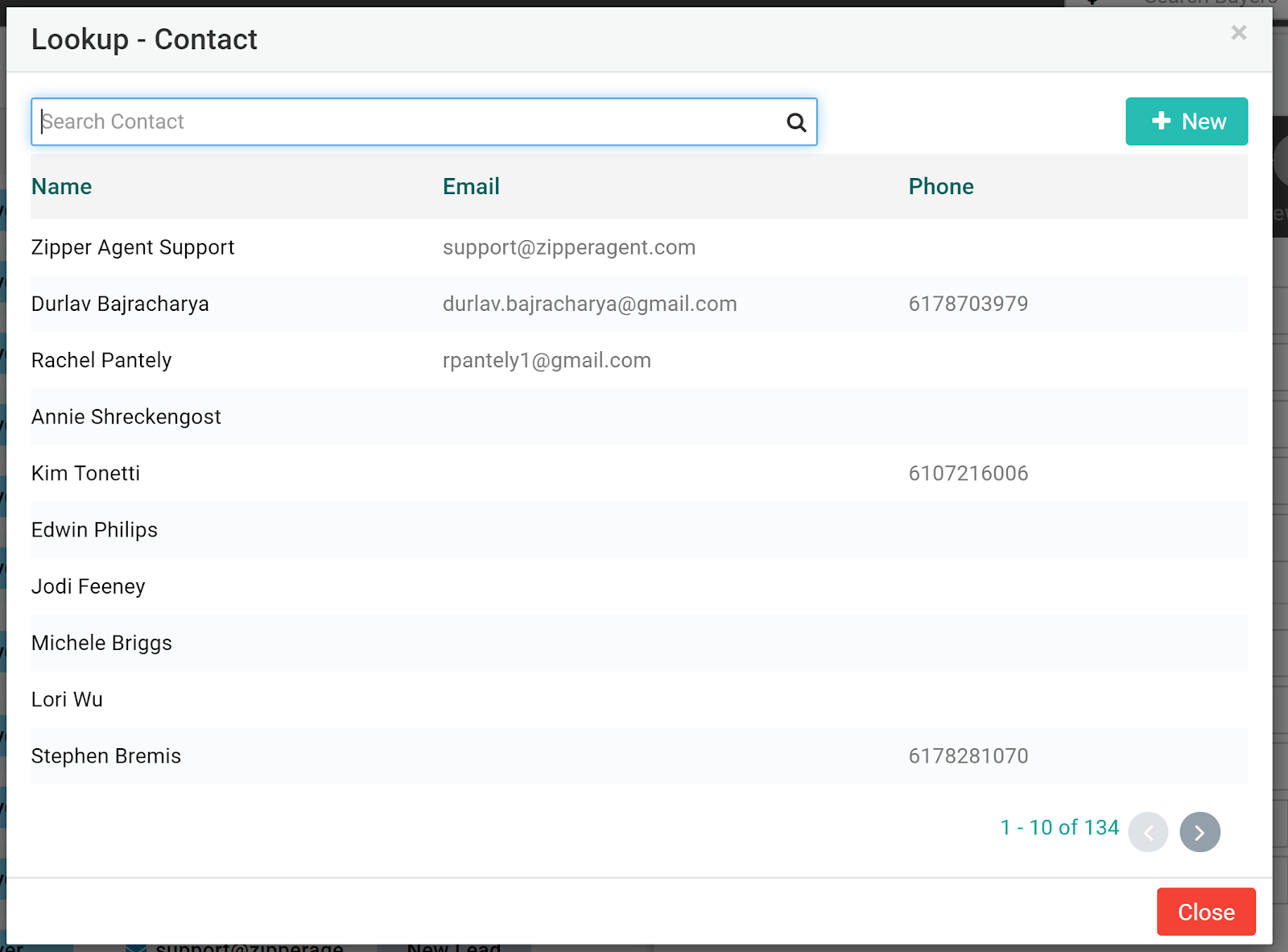 When you select the contact related to this opportunity, the relevant information will populate the fields automatically.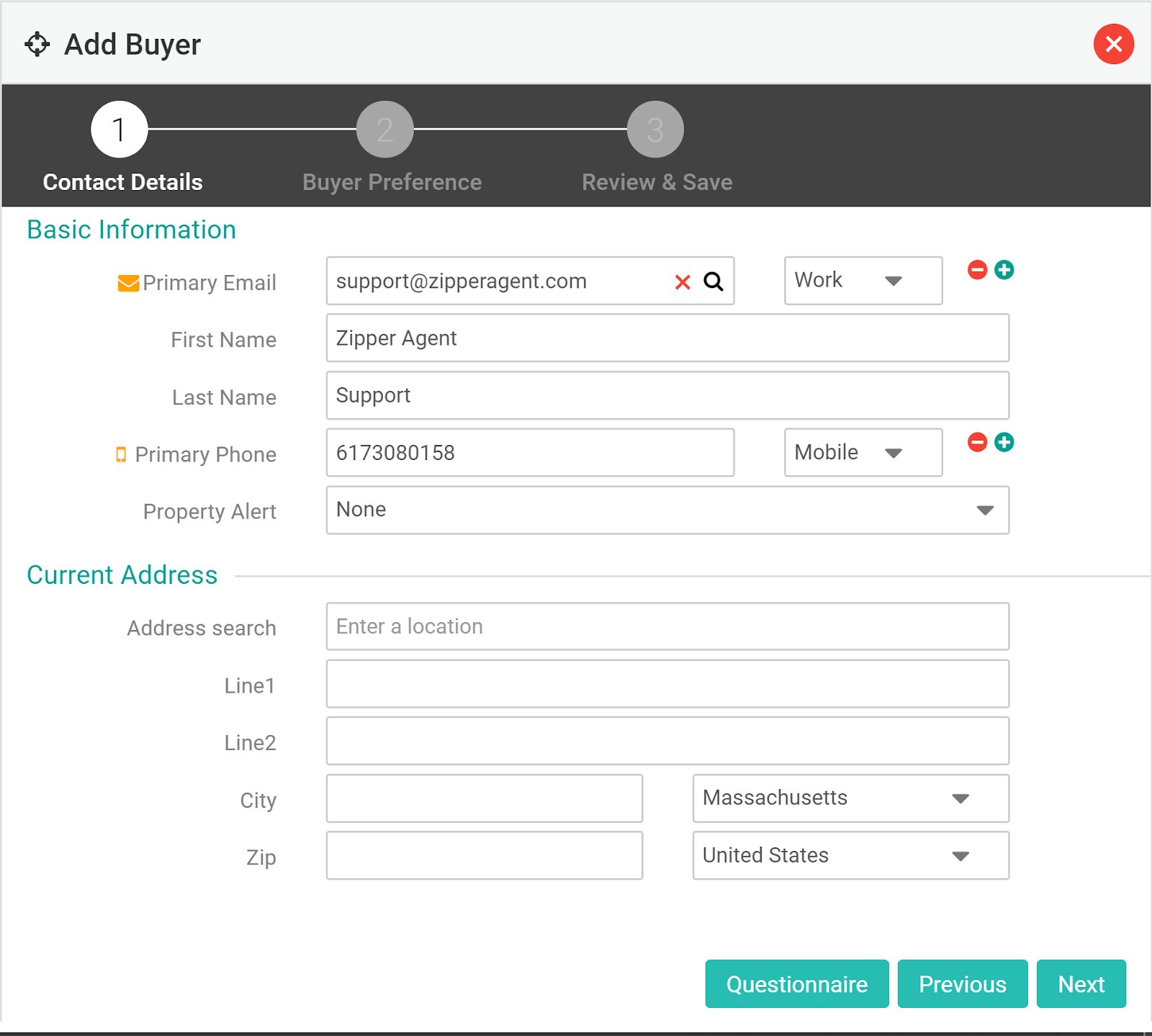 Buyer preferences can be added now, which will include property types, budgetary restrictions, and bed/bath counts for new houses. Enter as much or as little information as want. If you set a buyer on property alerts, the MLS will pull suggestions for listings based on whatever information is in buyer preferences.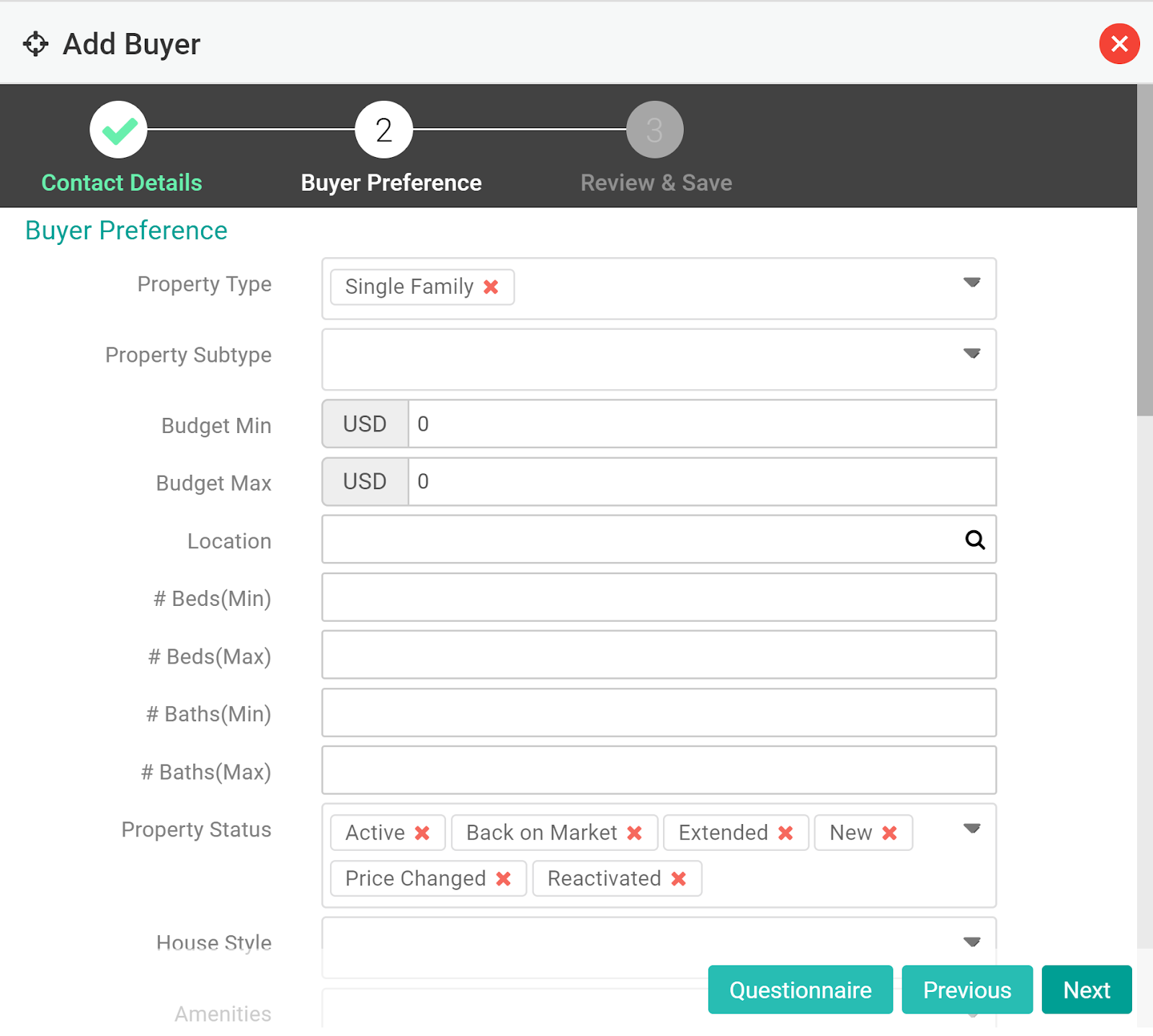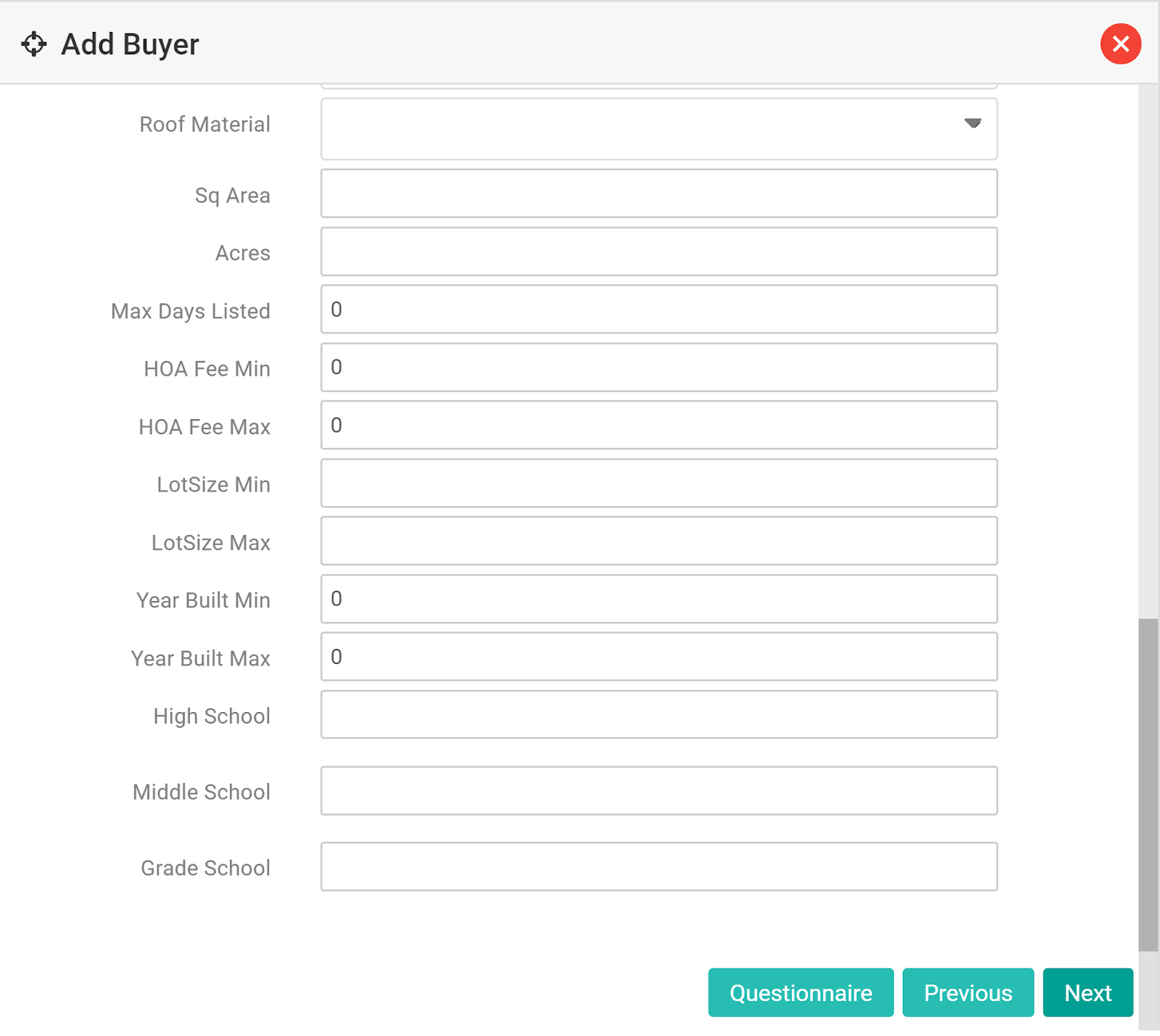 Once you enter the information you can review and save.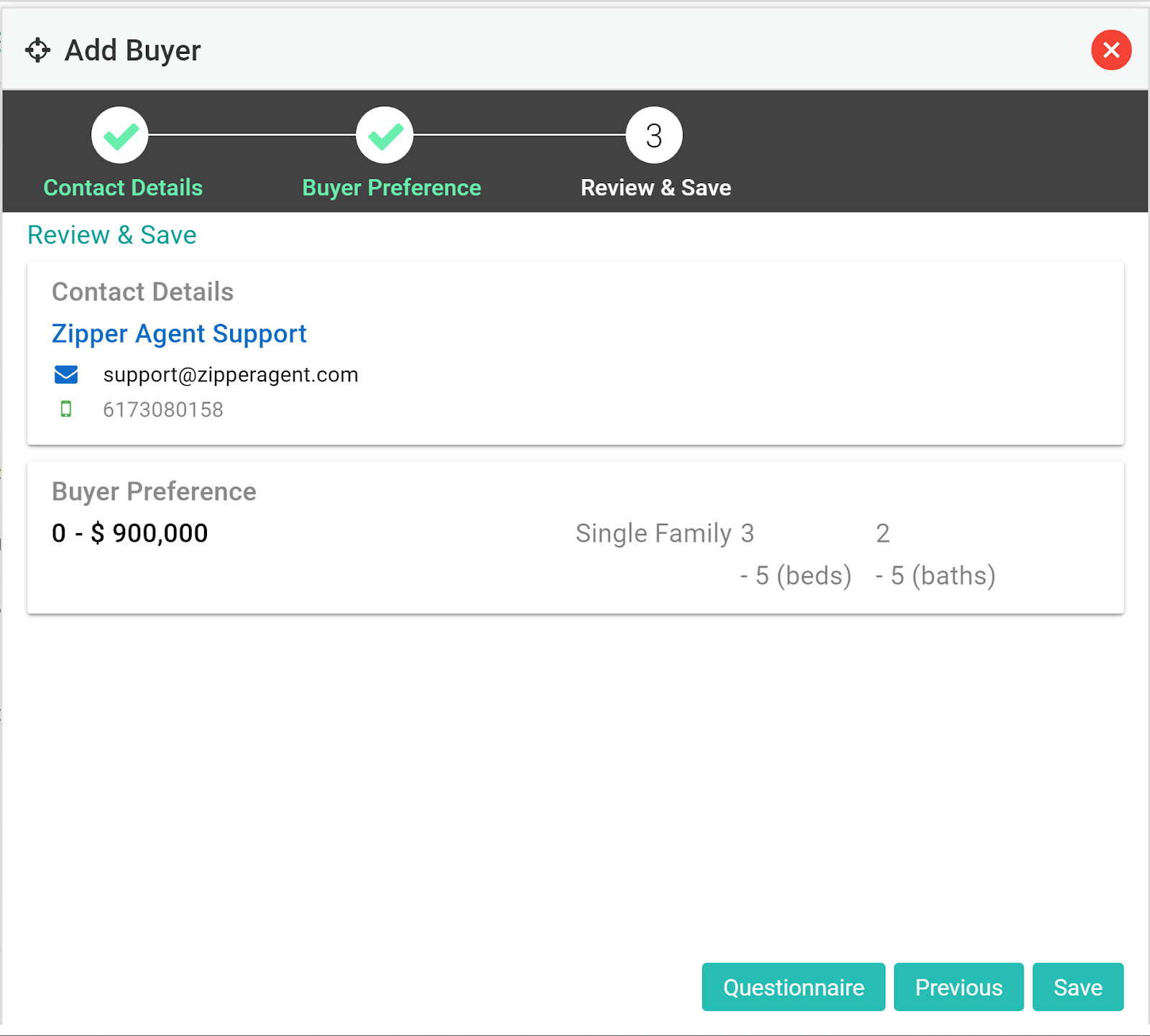 Once you save the buyer you can see all opportunity details and information pertinent to the transaction.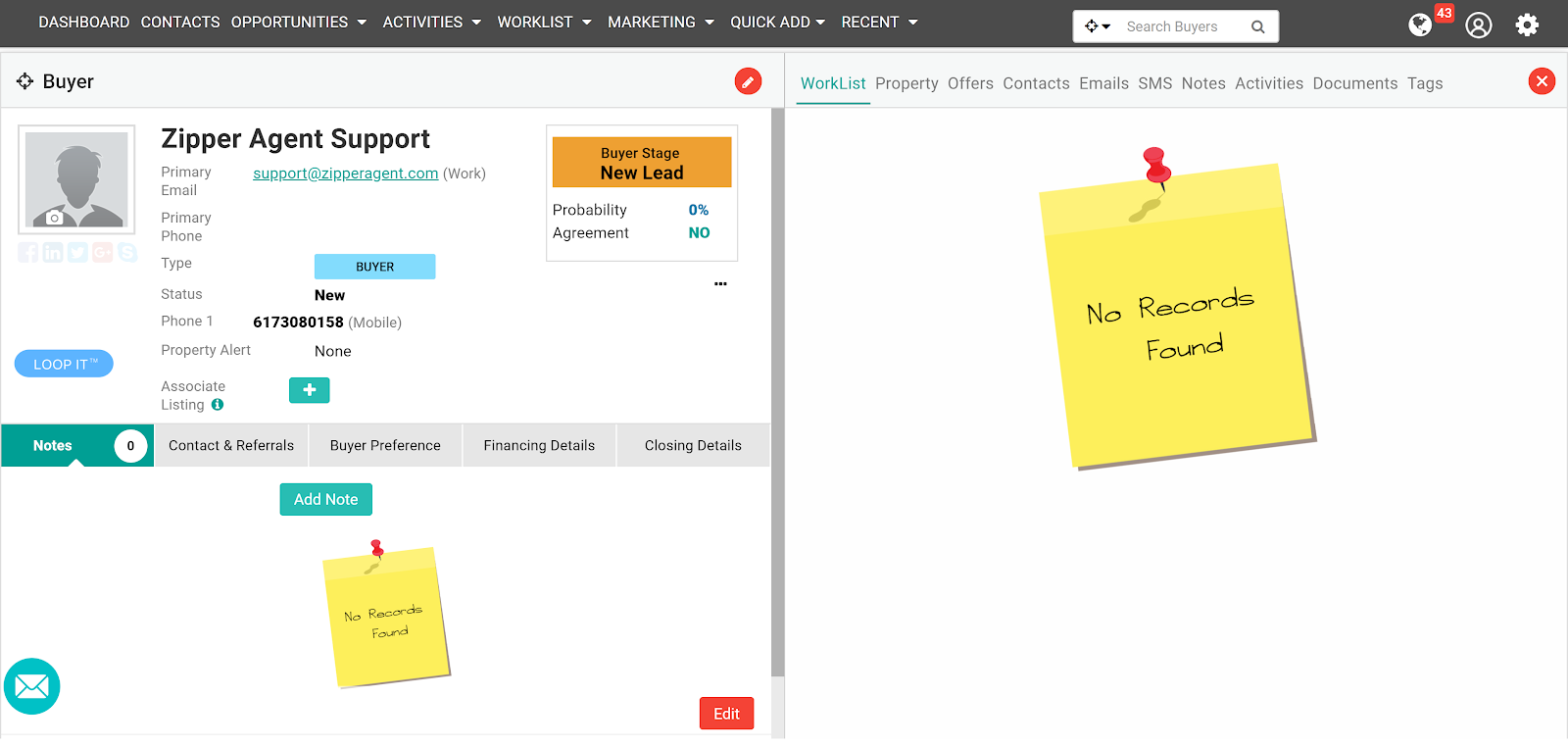 On the Buyer Opportunity list you can filter, sort, bulk update and more.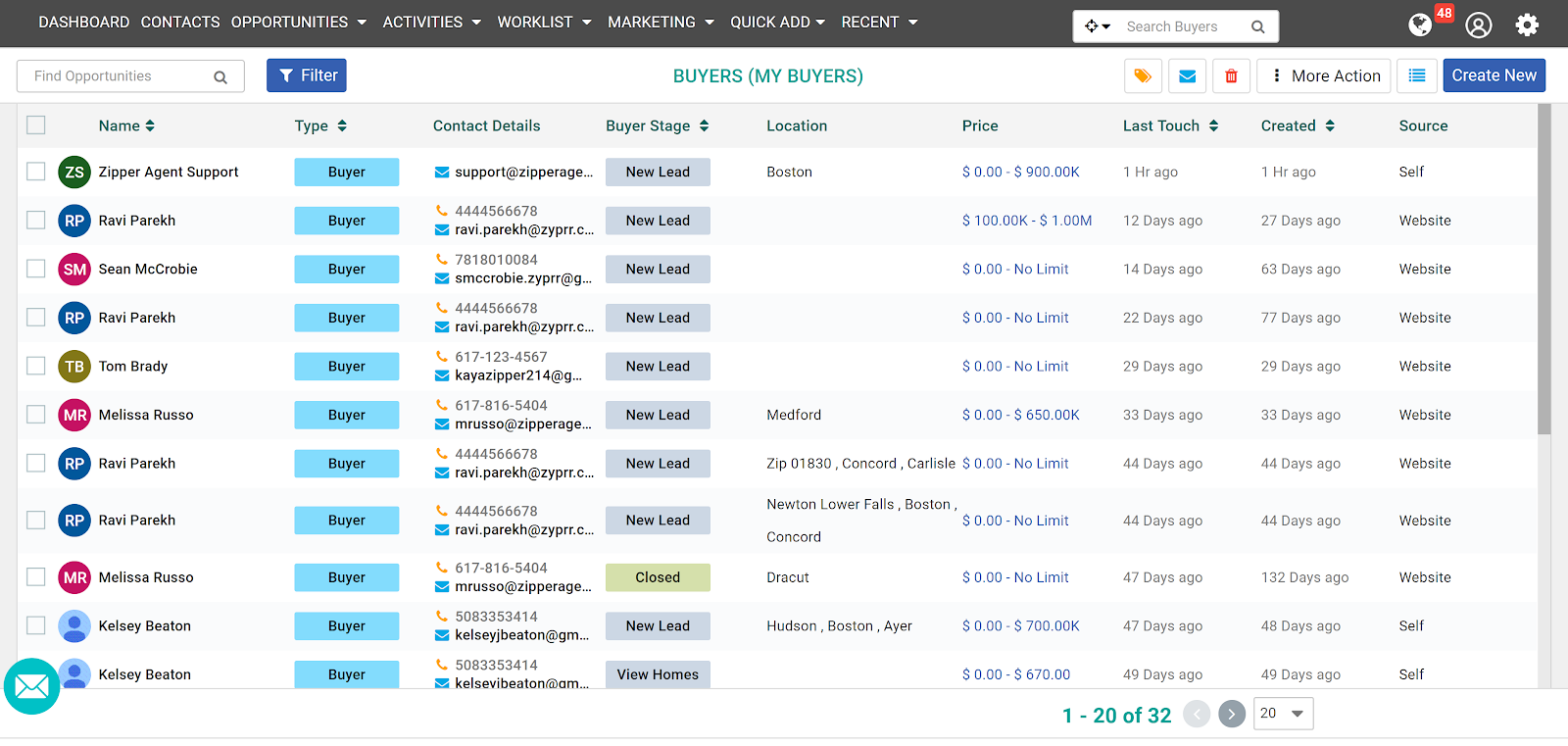 Listing: Adding a listing opportunity is similar to adding a buyer. First, you need to identify whether you are adding a current or past opportunity.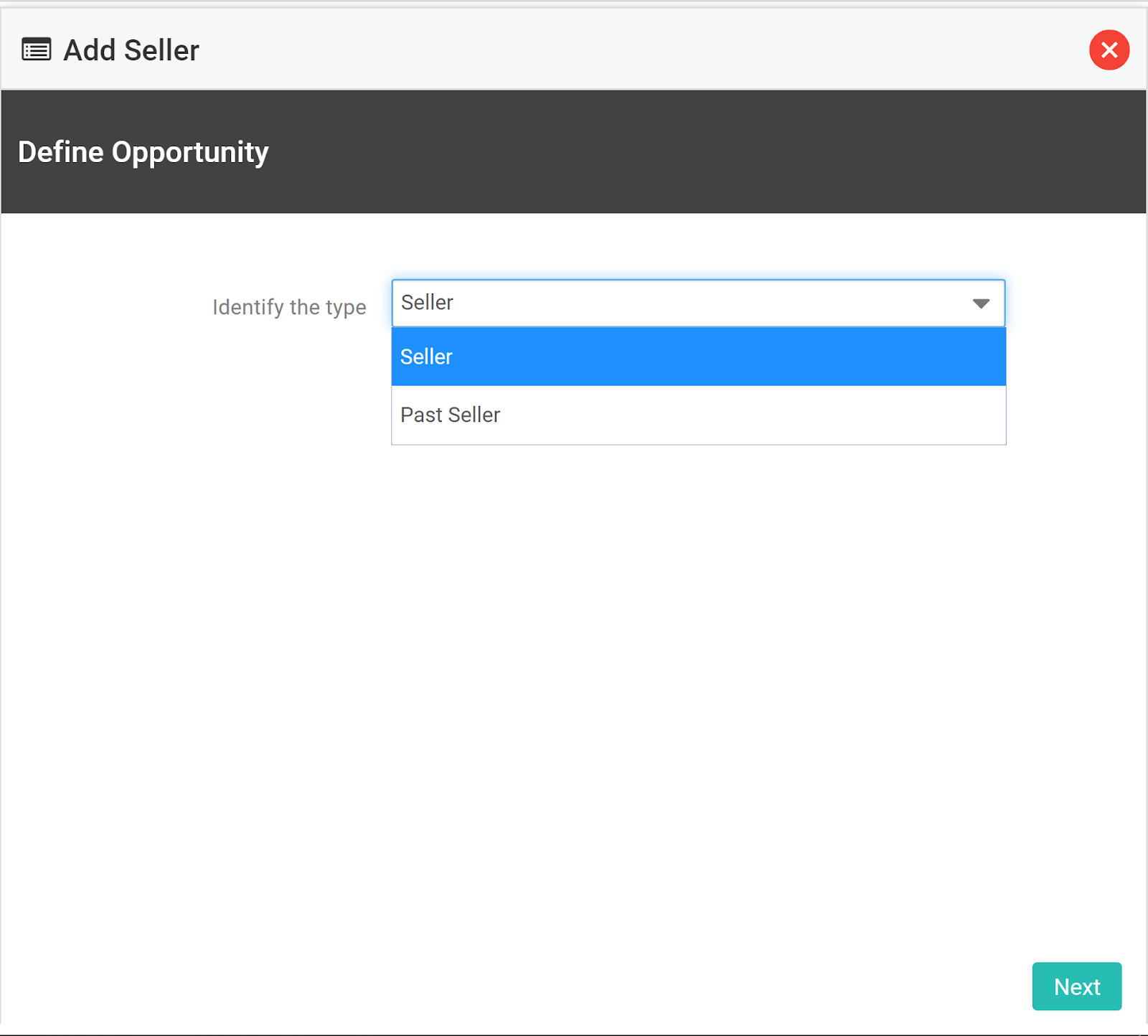 You can enter the contact information in manually or, if the contact already exists in the system, you can search for them and this will auto-fill the information in for you.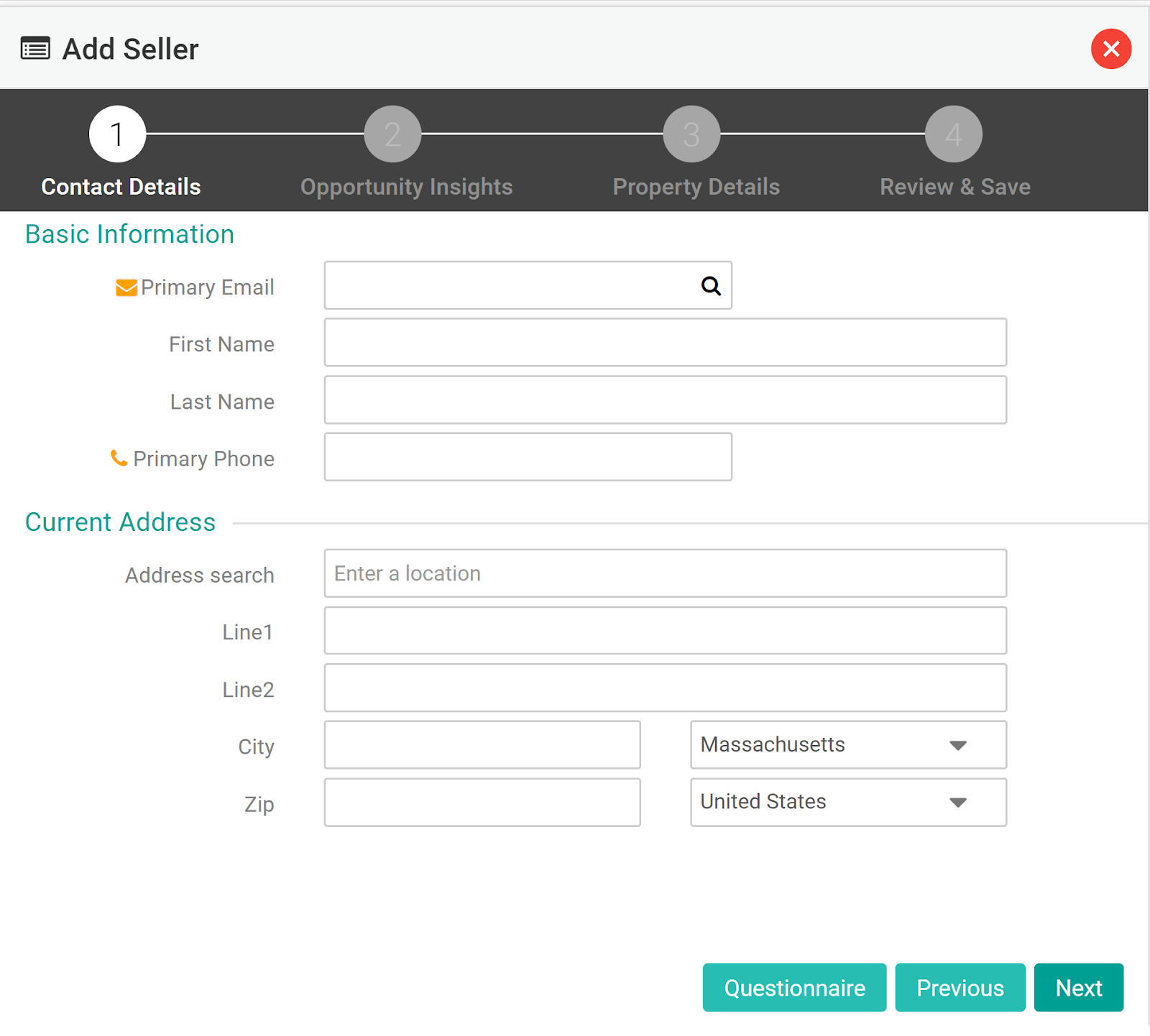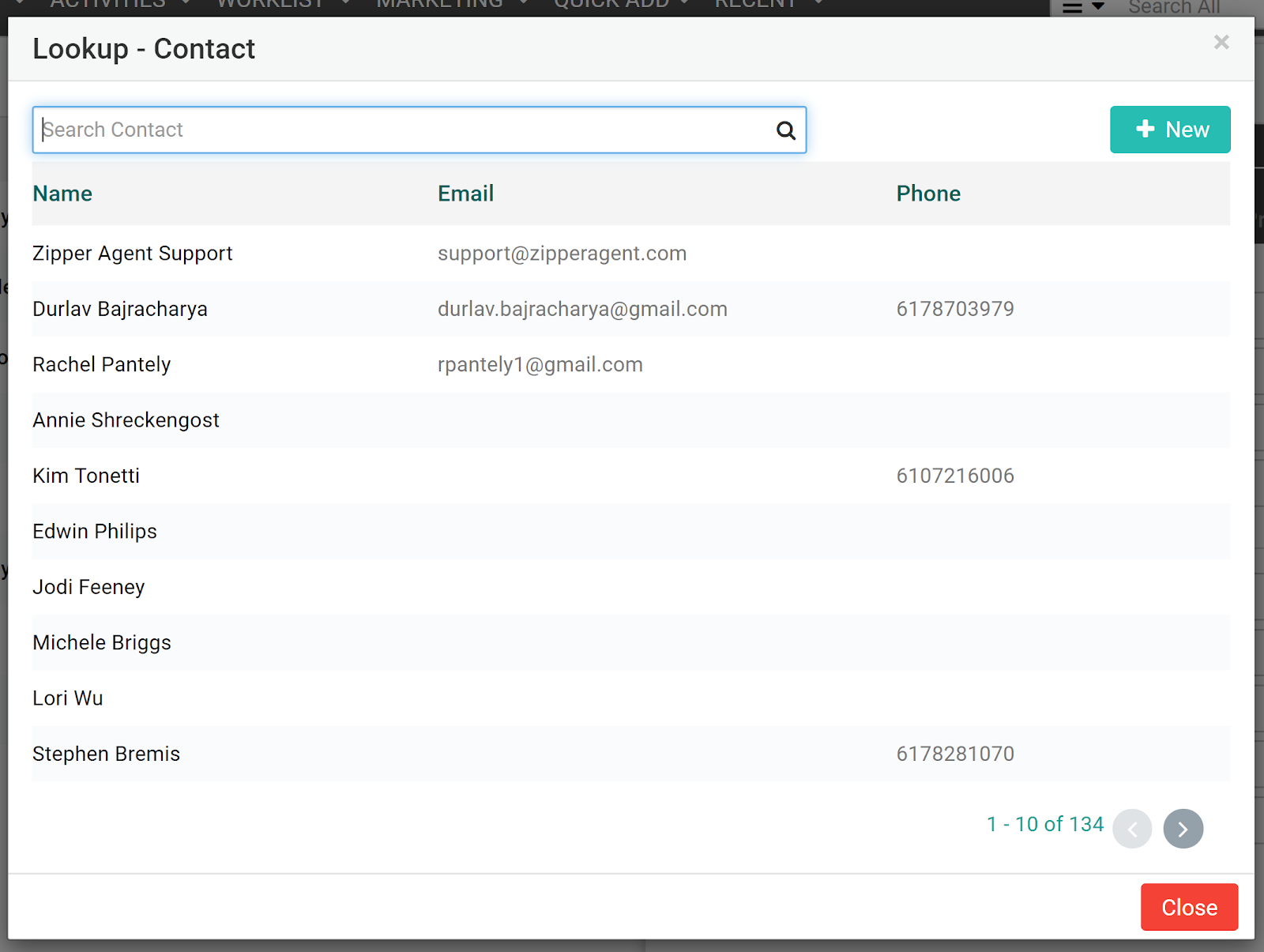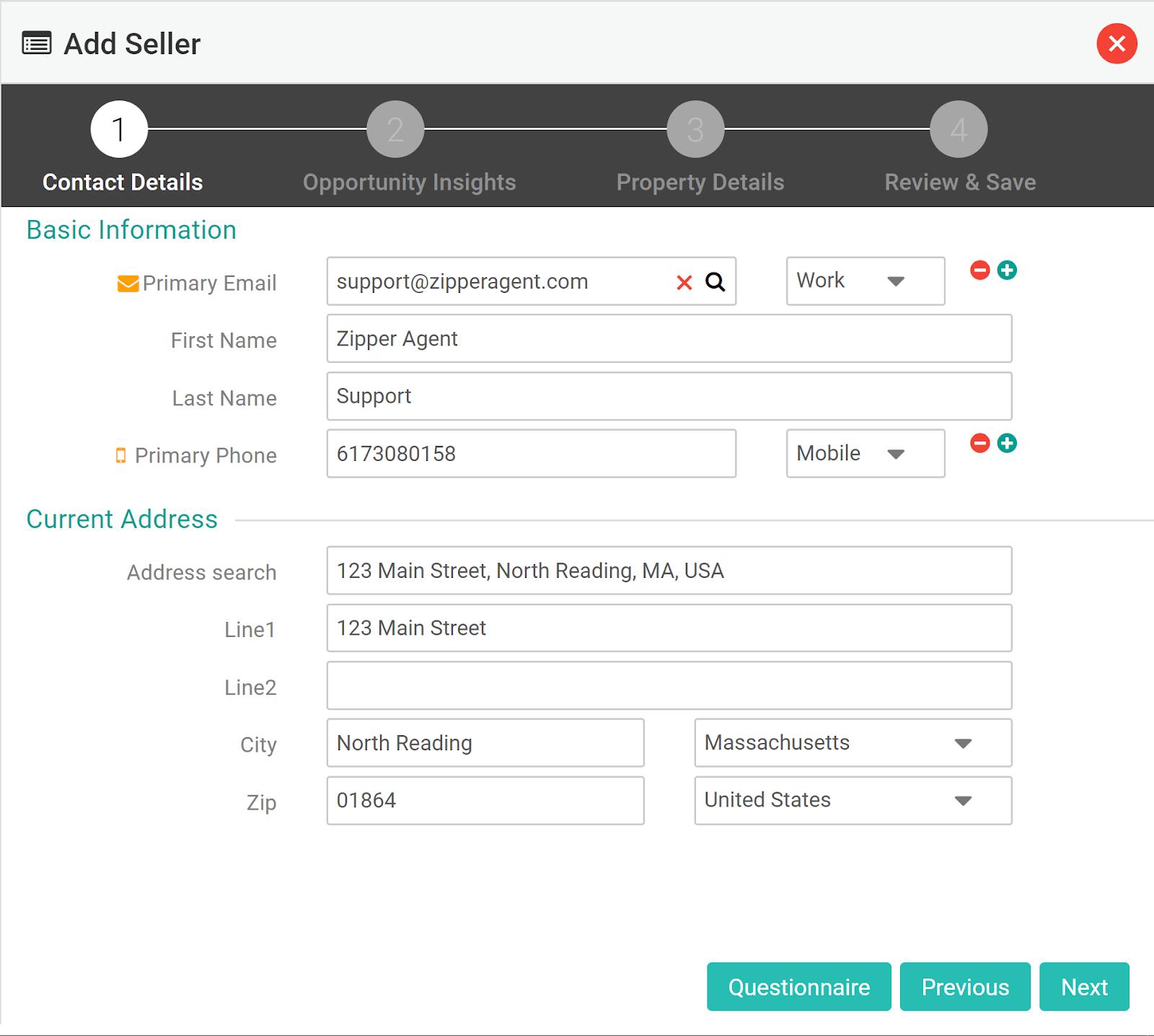 Similar to buyer preferences, selling insights need to be entered when creating the listing opportunity. You can choose a timeline for moving, a reason for selling, and other relevant info.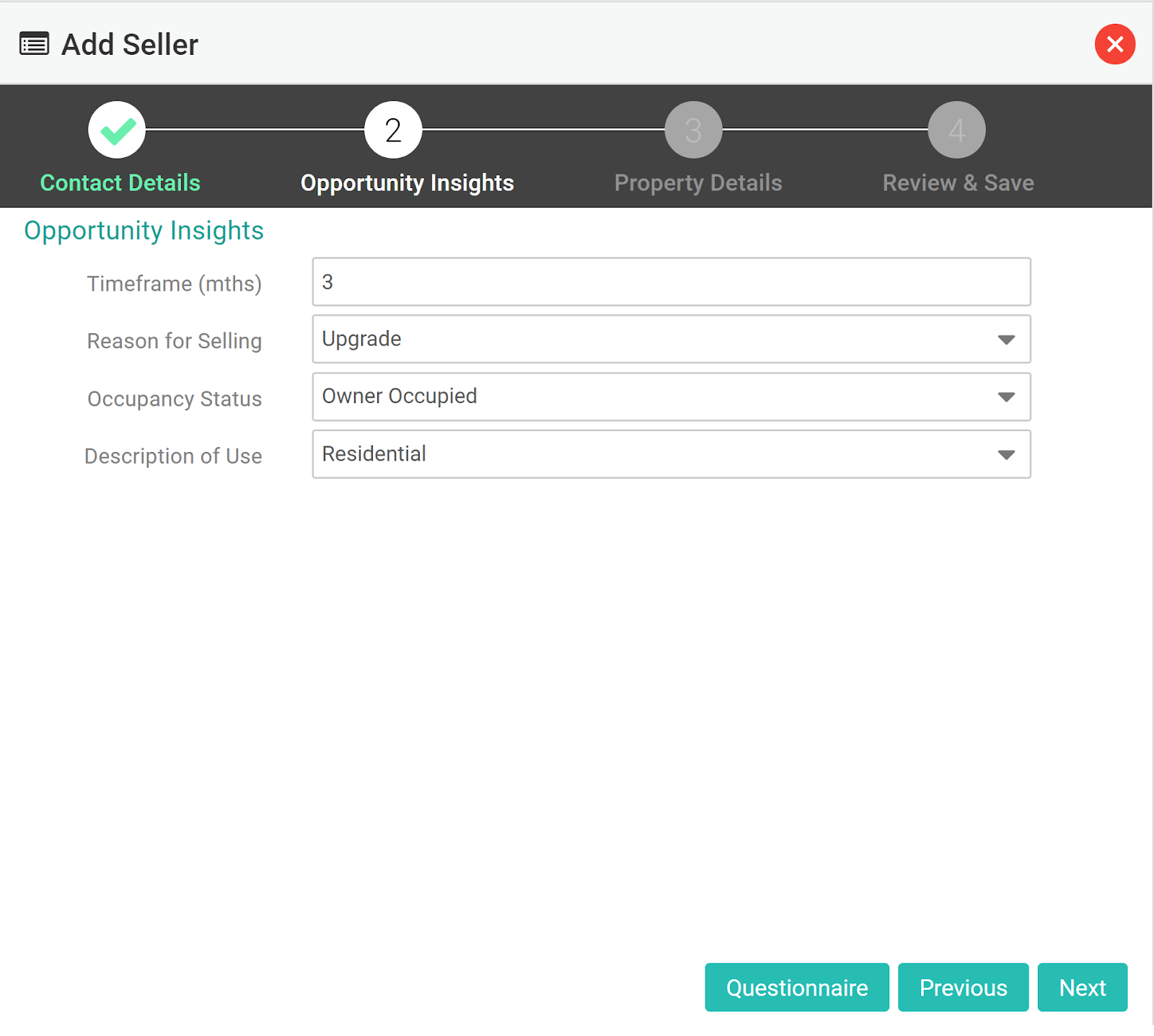 Property information can be entered next under Property Details, which includes the address of the property for sale. You can search the MLS or enter in the address on your own.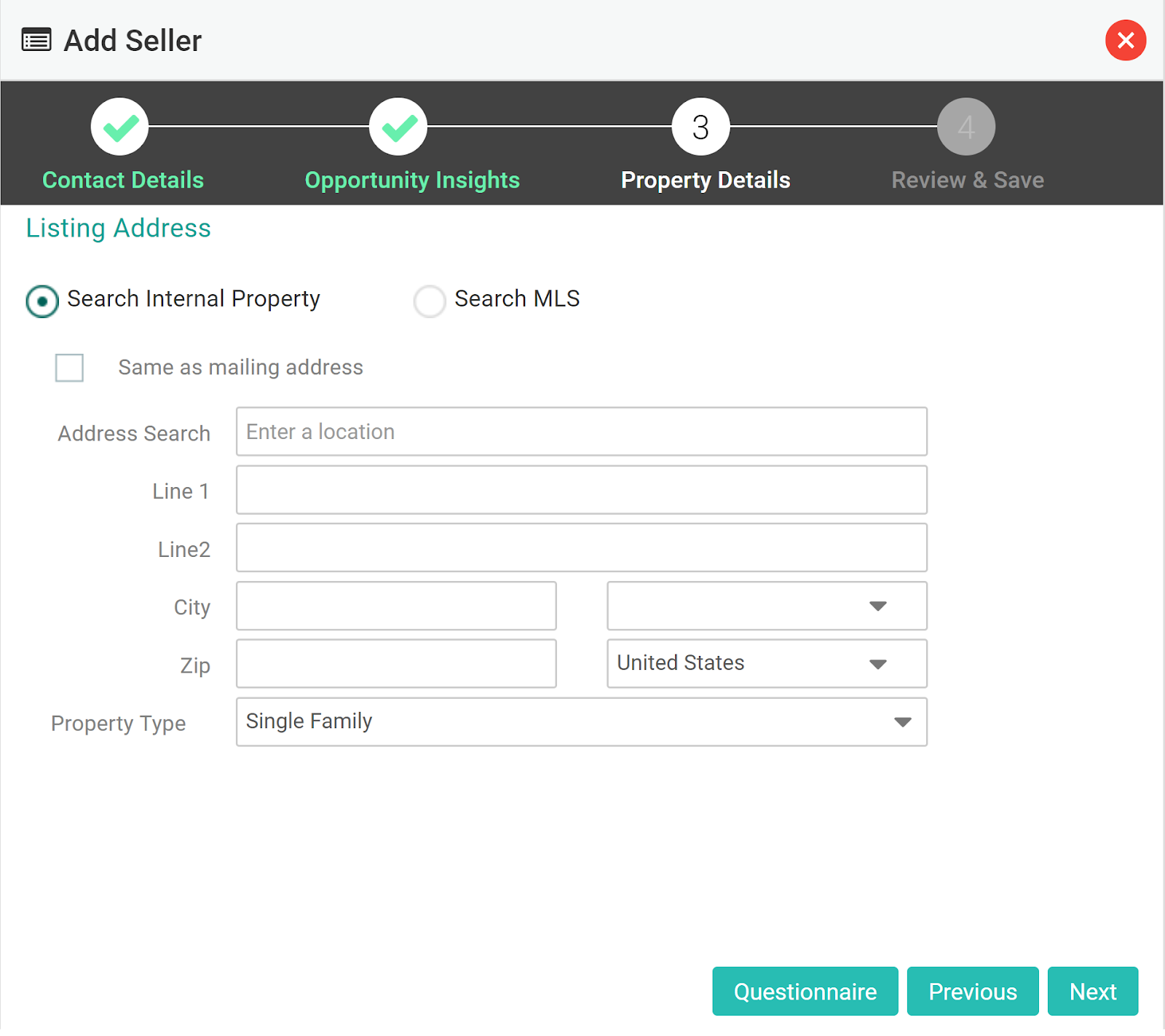 Review your information before saving, you should make sure that the contact information is accurate as well as the list address for the property.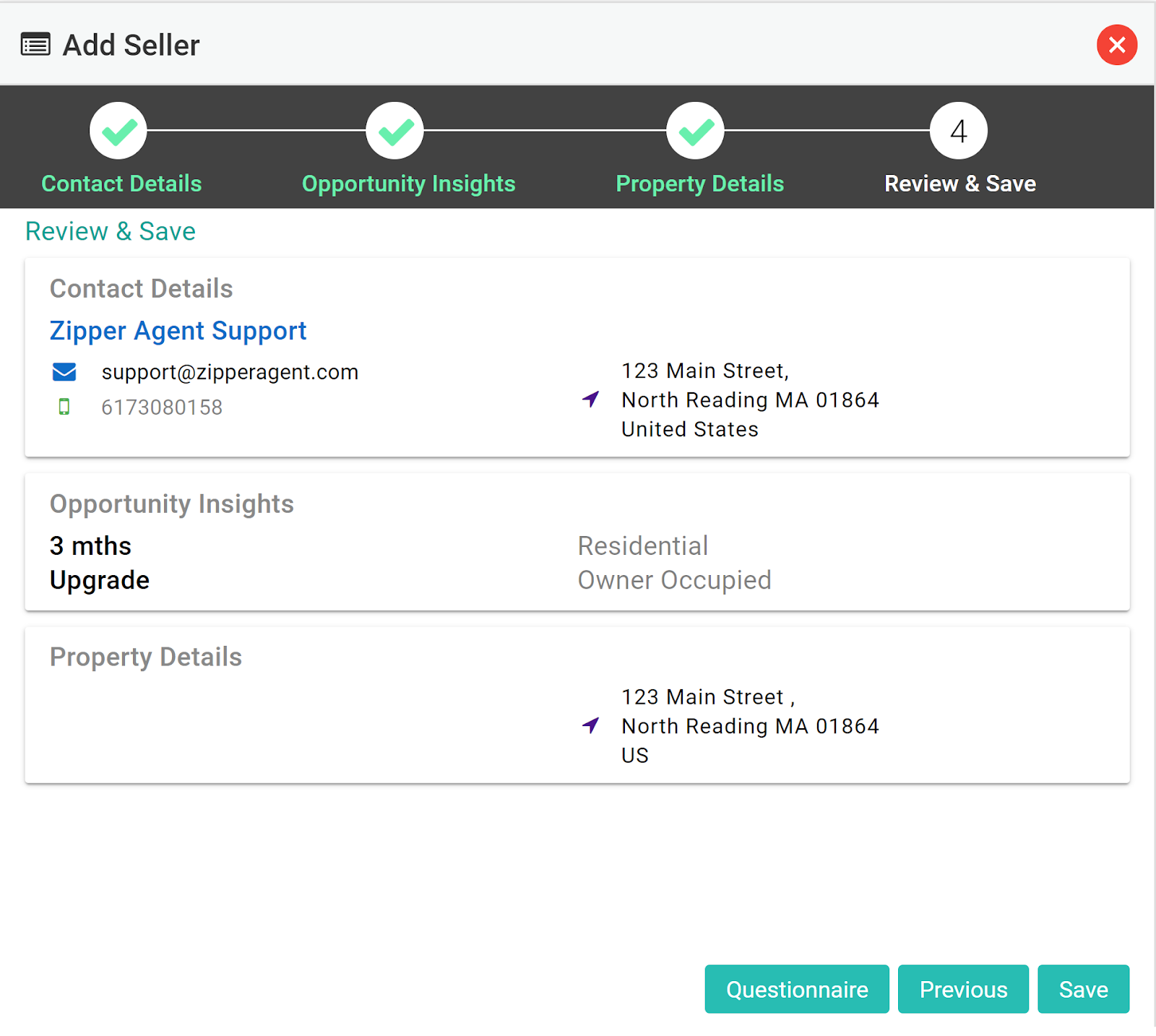 Saving a listing will bring you to the below page. You can see relevant workflow tasks, contact info, related emails, activities, etc.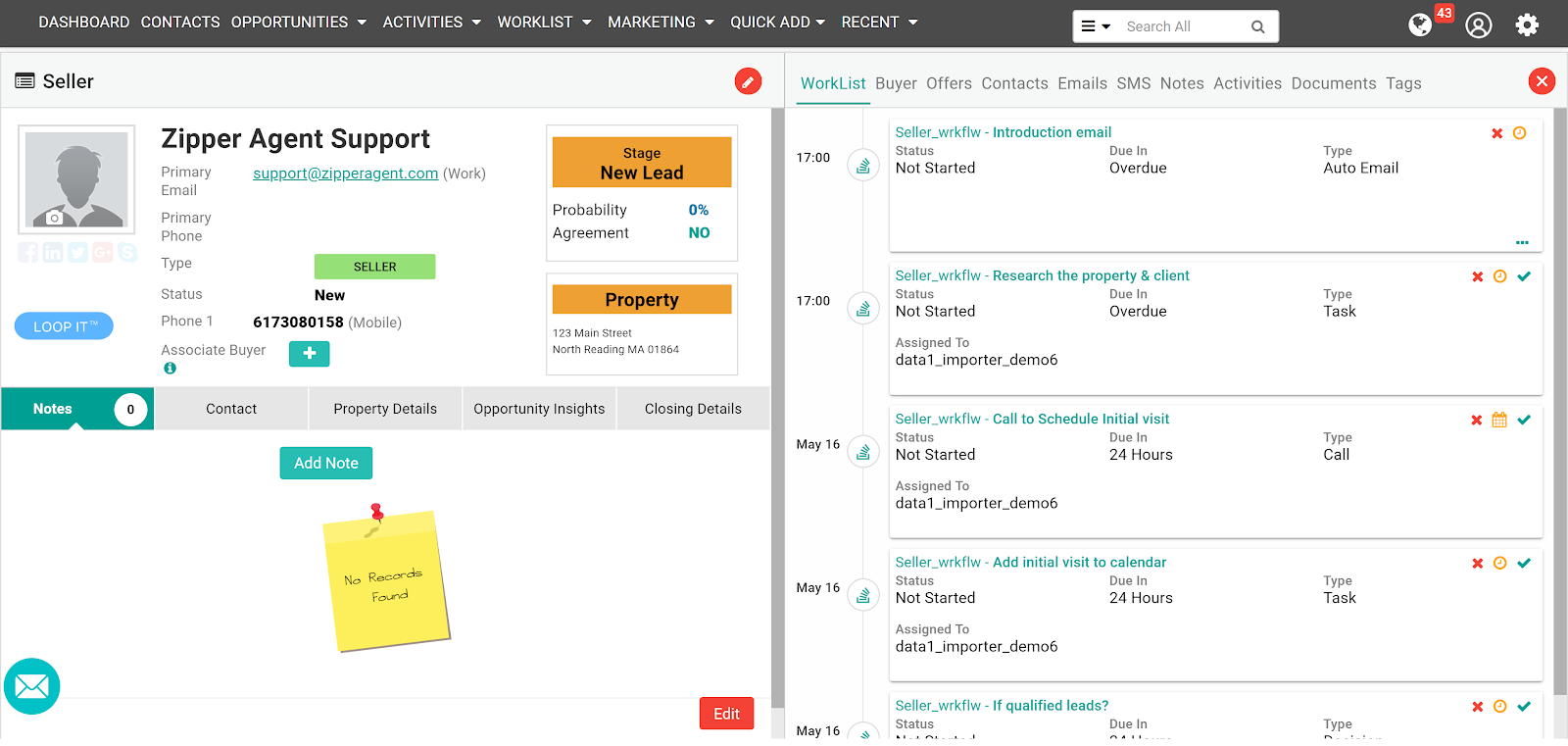 The Listings for Sale list page will look just like the contact list page and the buyer list page.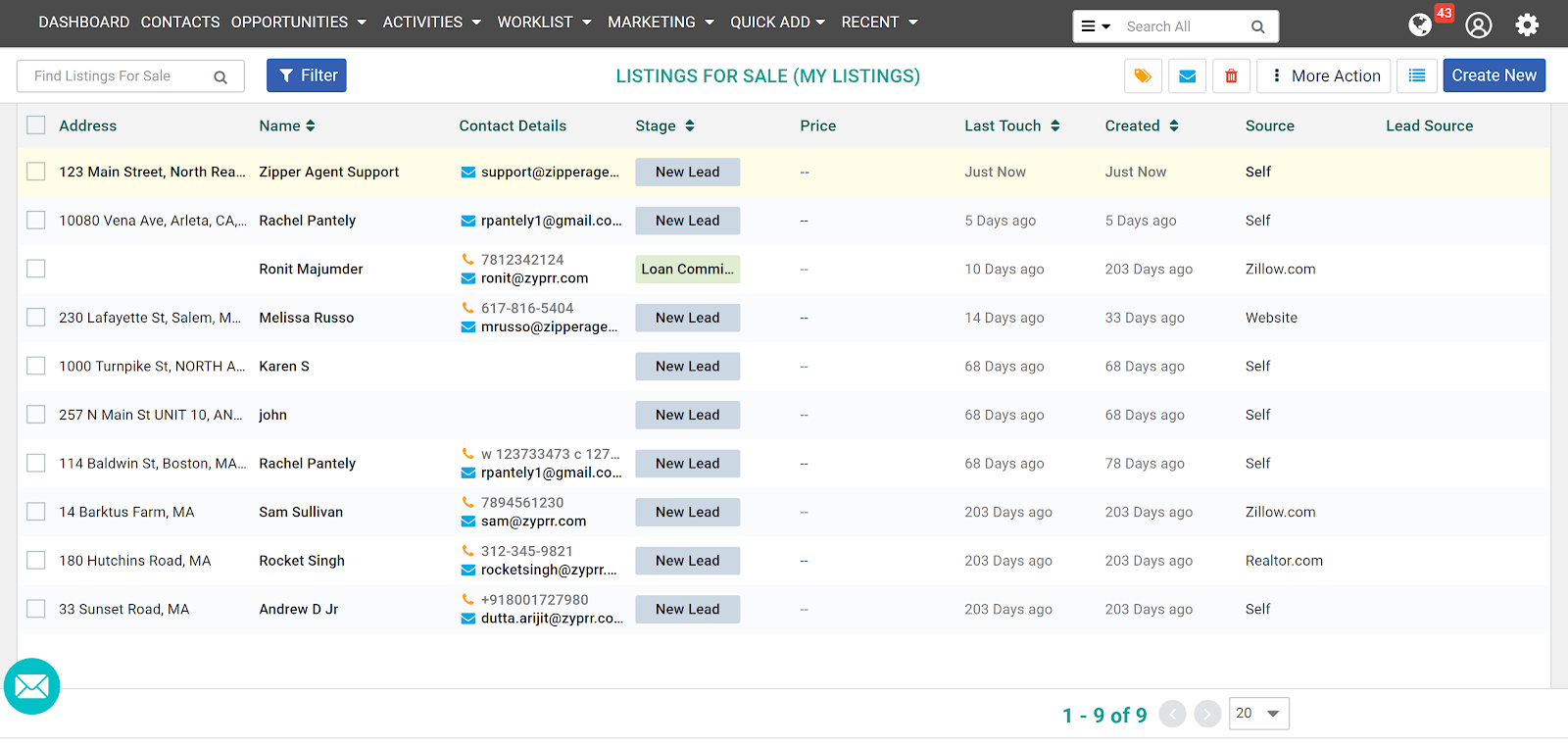 Rental:
Like with other opportunities, you can choose to add a current or past rental. Rental information allows you to add multiple contacts, or renters, for each opportunity. If you have three contacts looking for a place, you can add all of them. You can add basic information, other contacts, comments, renter preferences, and other information.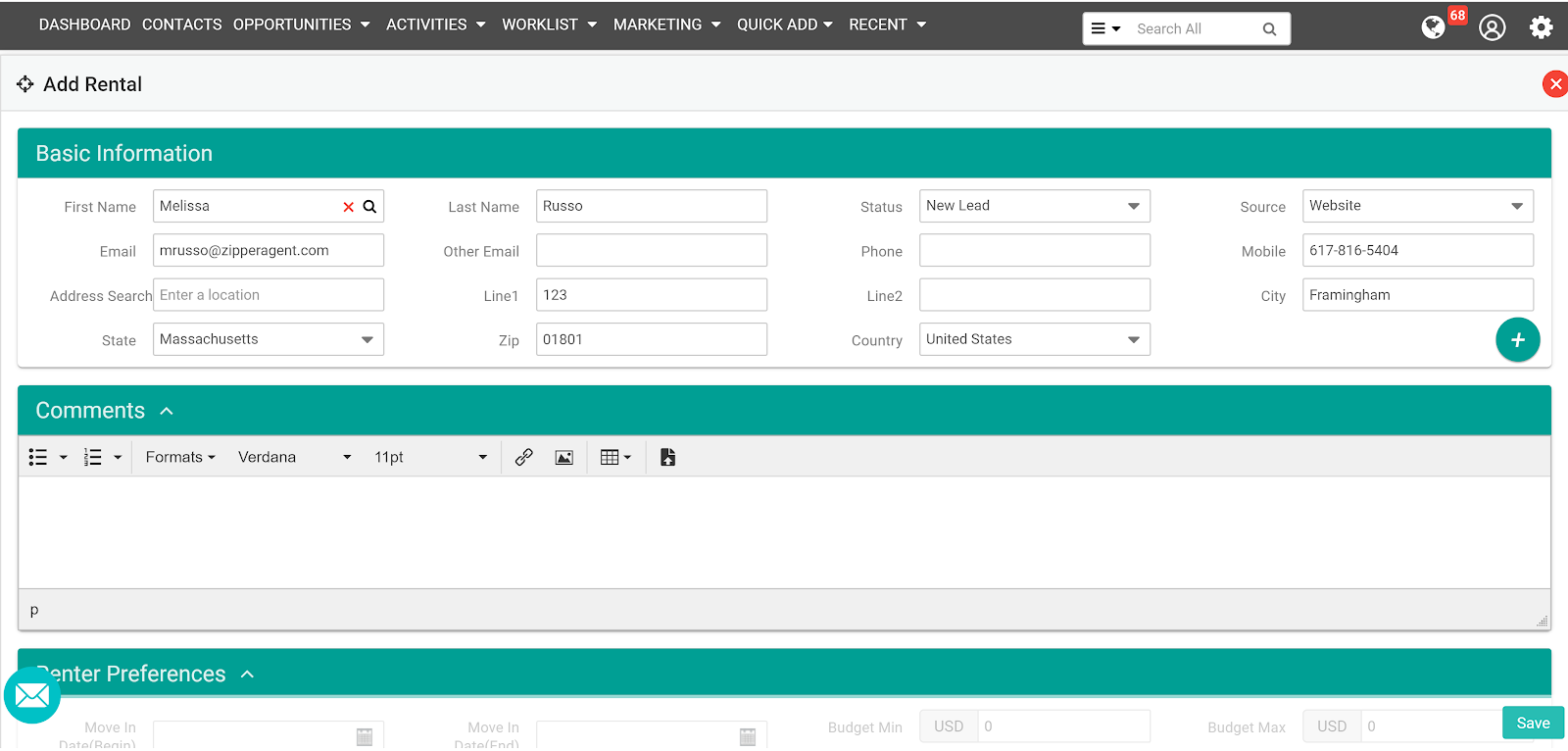 Rental Preferences consist of things such as move in date requested, budget, bedrooms, location, etc. You can also enter additional information in credit score as well as select added amenities that the client may like such as parking and laundry.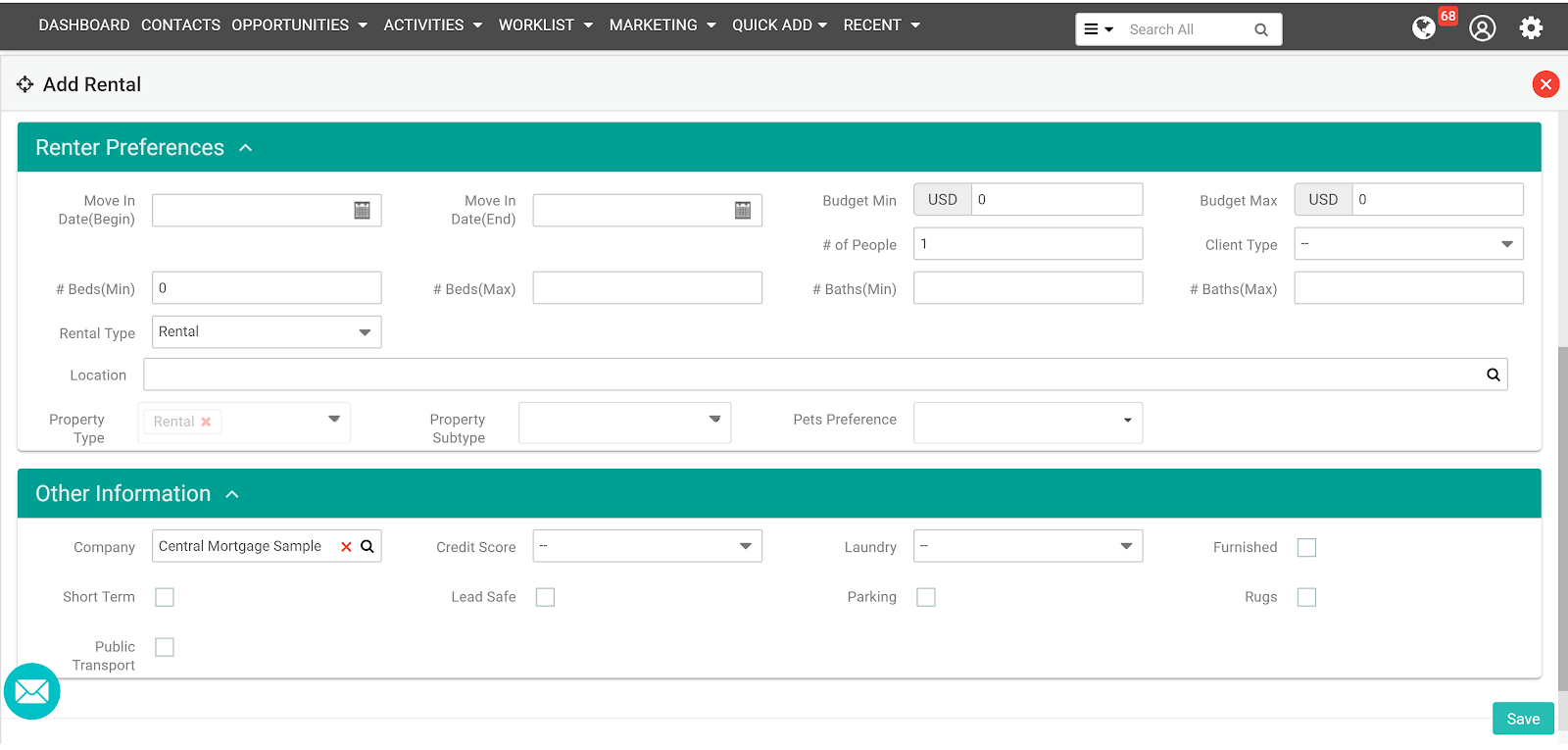 When you save a rental opportunity you will see relevant workflow, contacts, emails, activities, etc.