Settings for Lead Reassignment can be found in the Admin page of Settings in Lead Routing Settings.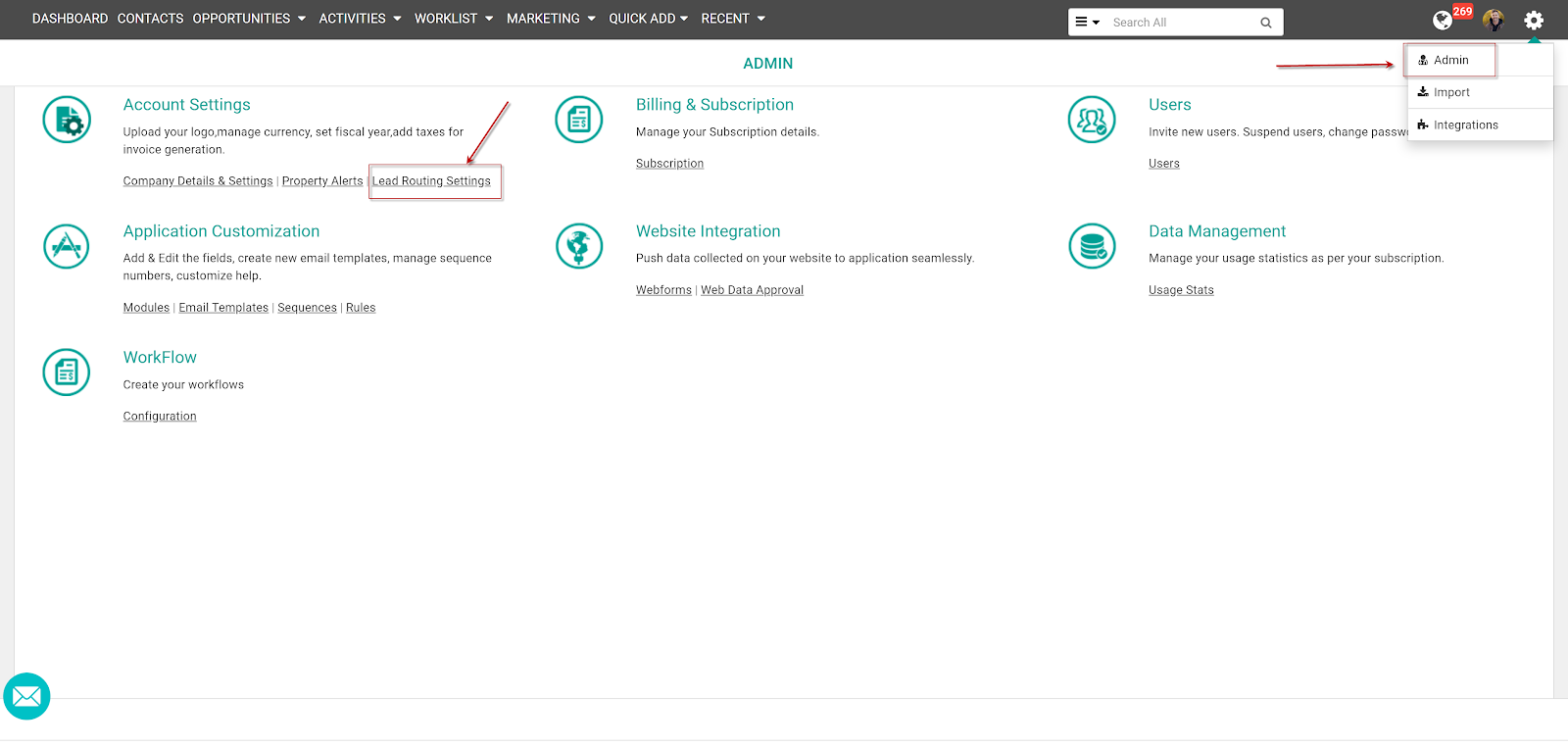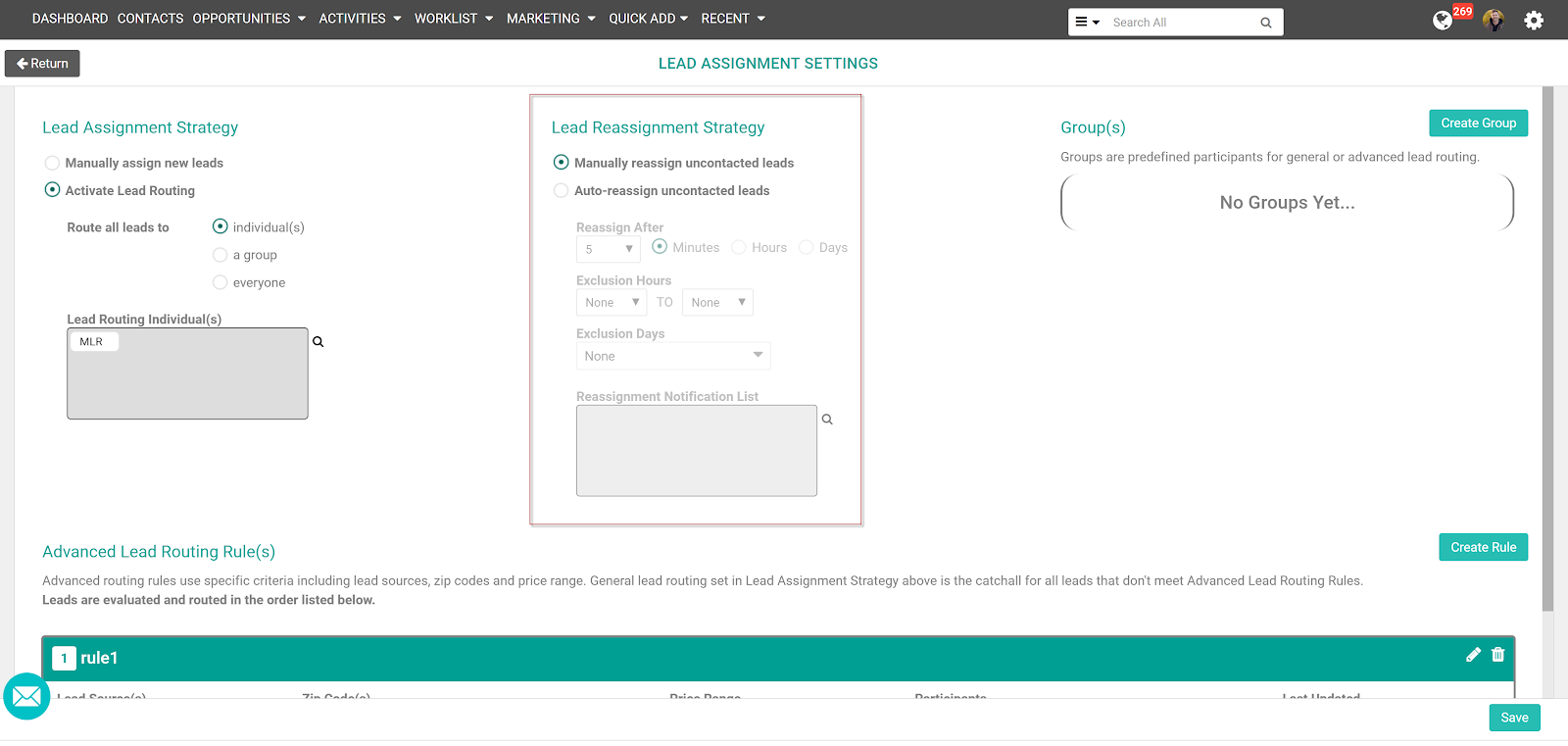 You have the option to manually reassign new leads, or to set-up auto reassignment.
Manual: If you have selected to do Manual Reassignment, the lead is going to stay with the first user it is given to, unless you go into the CRM and reassign it to someone else.
Auto Reassignment: With auto reassignment you can set the leads to route through the predetermined list of users without any manual action. The leads will reassign after the set time to the next agent if the first recipient has not acted upon it. *To claim a lead an agent needs to take an action on that lead. Logging a call, email, writing a note, changing the status, or adding a category are some examples of actions to take to claim a lead.* You can set the leads to reassign after an amount of minutes, hours, or days. You can also set up exclusion hours and days where the automatic routing will pause. For example, from 9pm to 7am you can exclude the reassignment so that overnight the lead is not continuously routing. You can also decide to shut off auto reassignment on days like Sunday.