There are multiple locations in the CRM where you can send out emails.
1. You can quickly send out emails from the contact list page by clicking the email hyperlink under the Contact Details. It will open up an email box where you can choose templates, attach documents, and upload images into the email.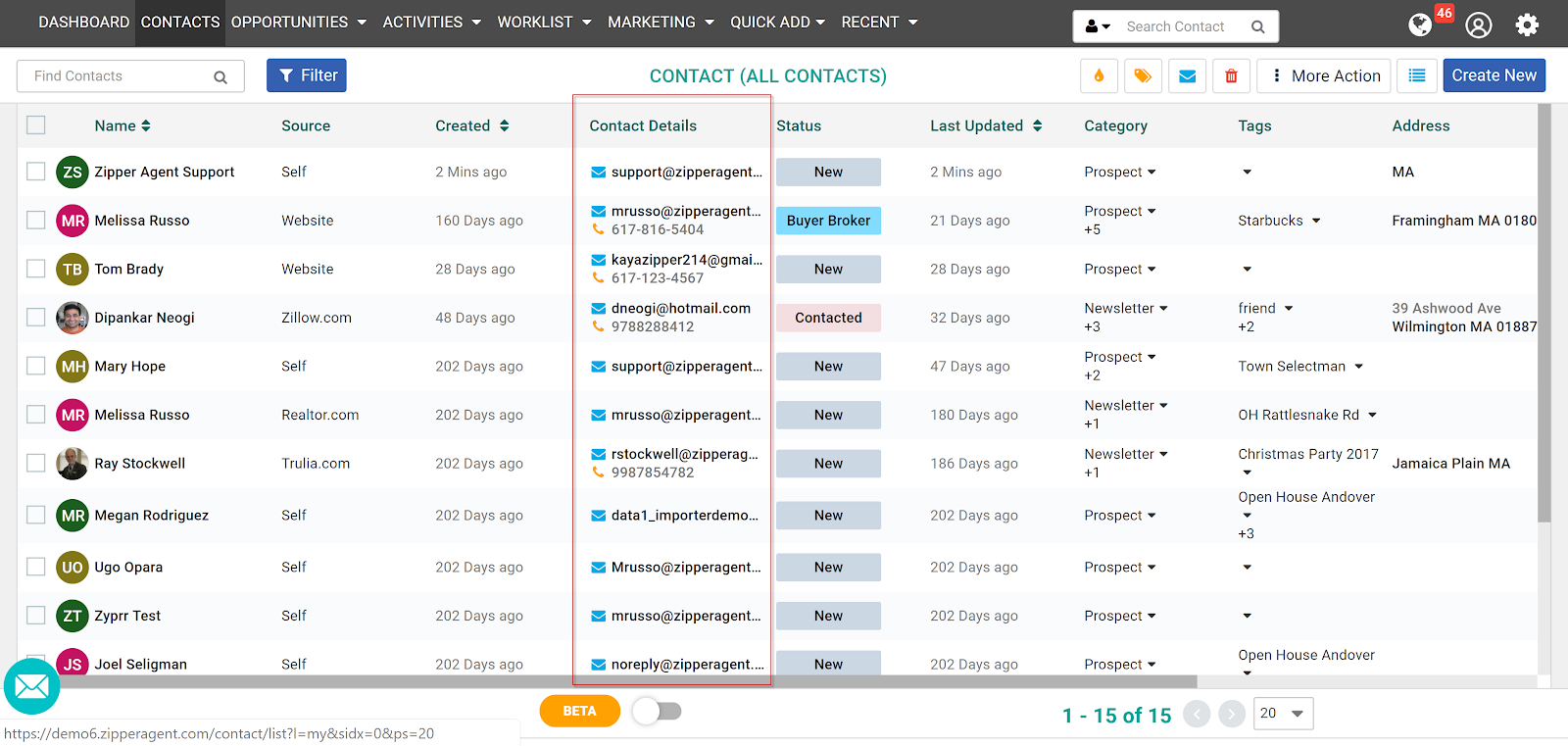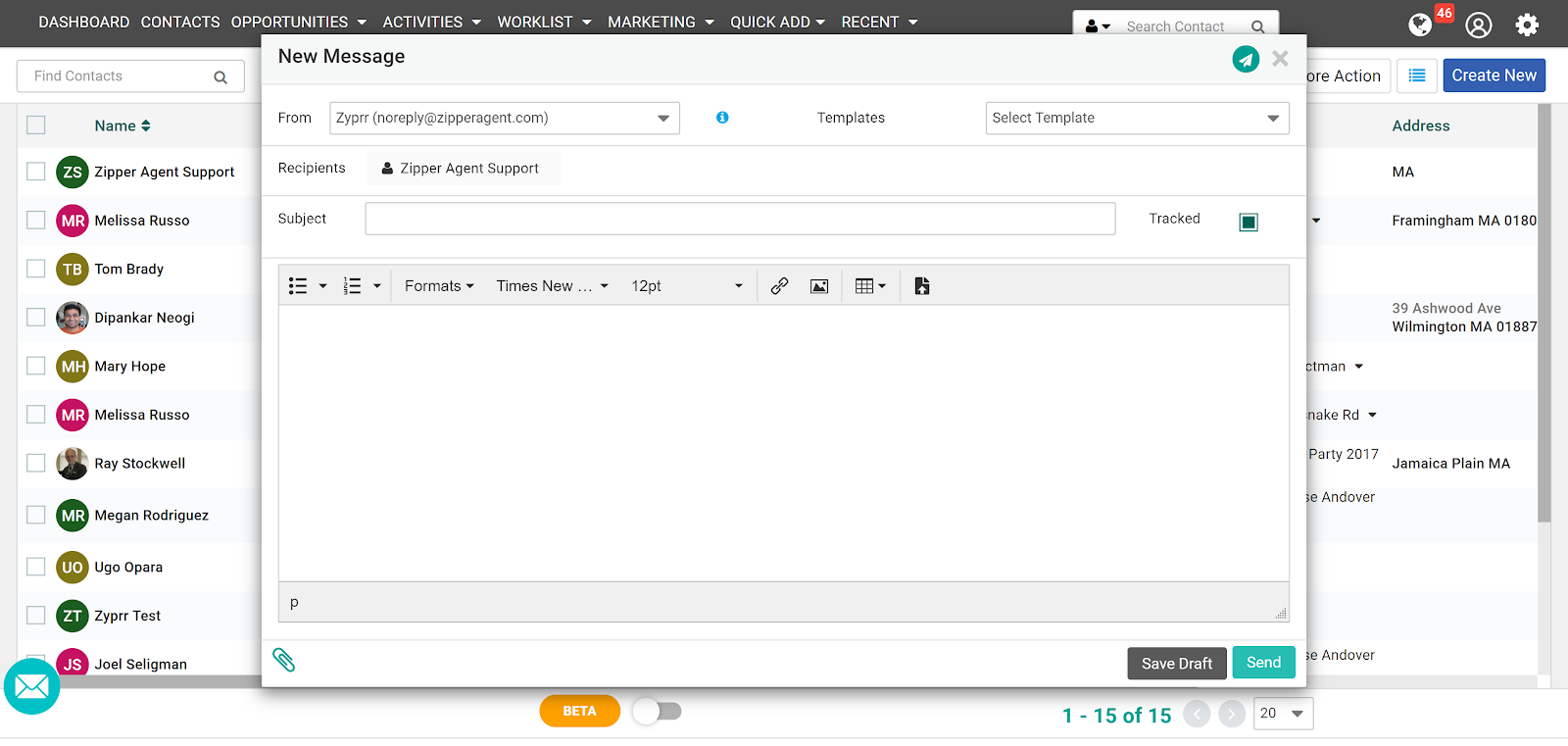 2. You also can send emails through the contact details page. Once you open a contact you will see an email tab where you can compose a new message addresses to that contact. You also have the ability to choose a template, attach documents, etc. Once it is sent you can see the correspondence in that email tab at any time.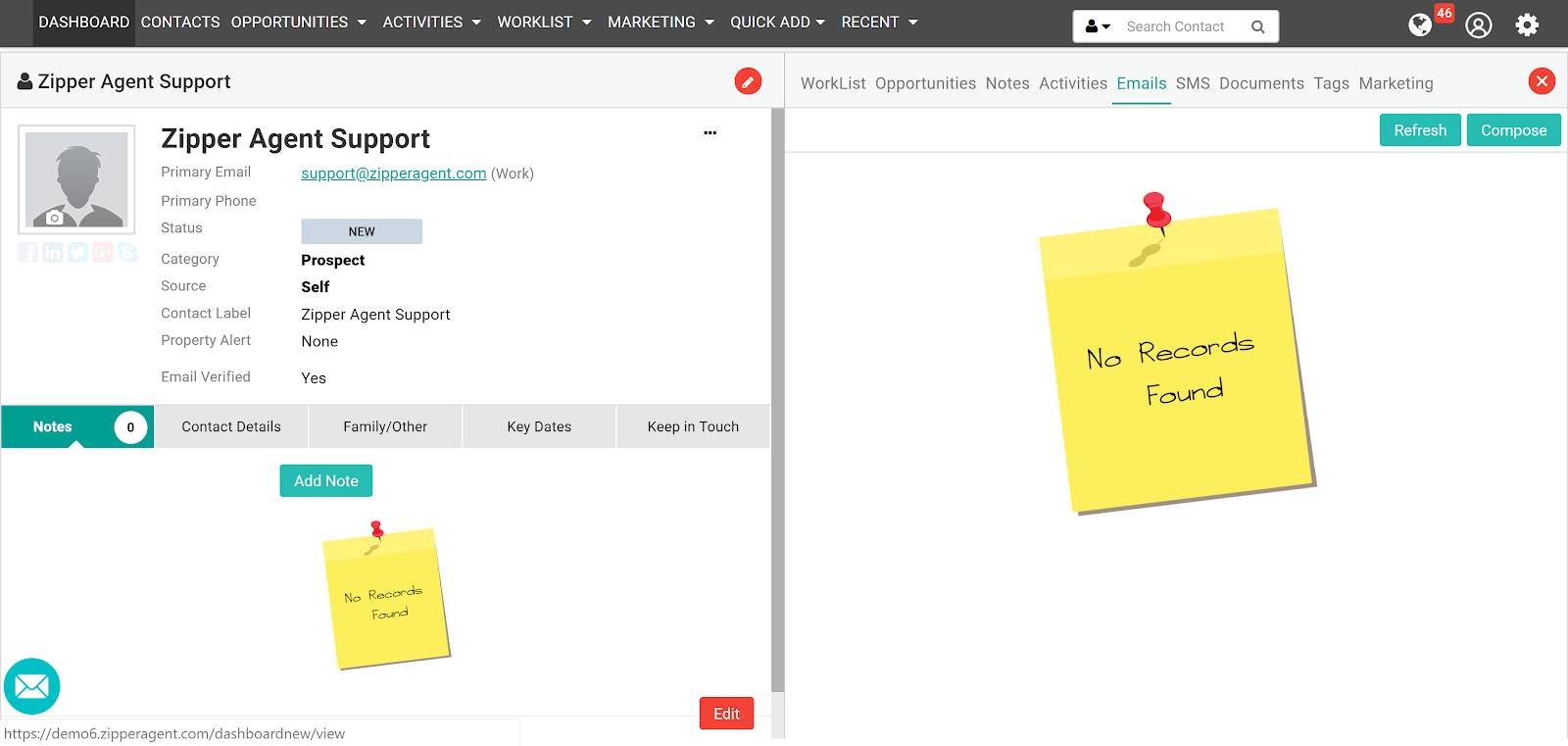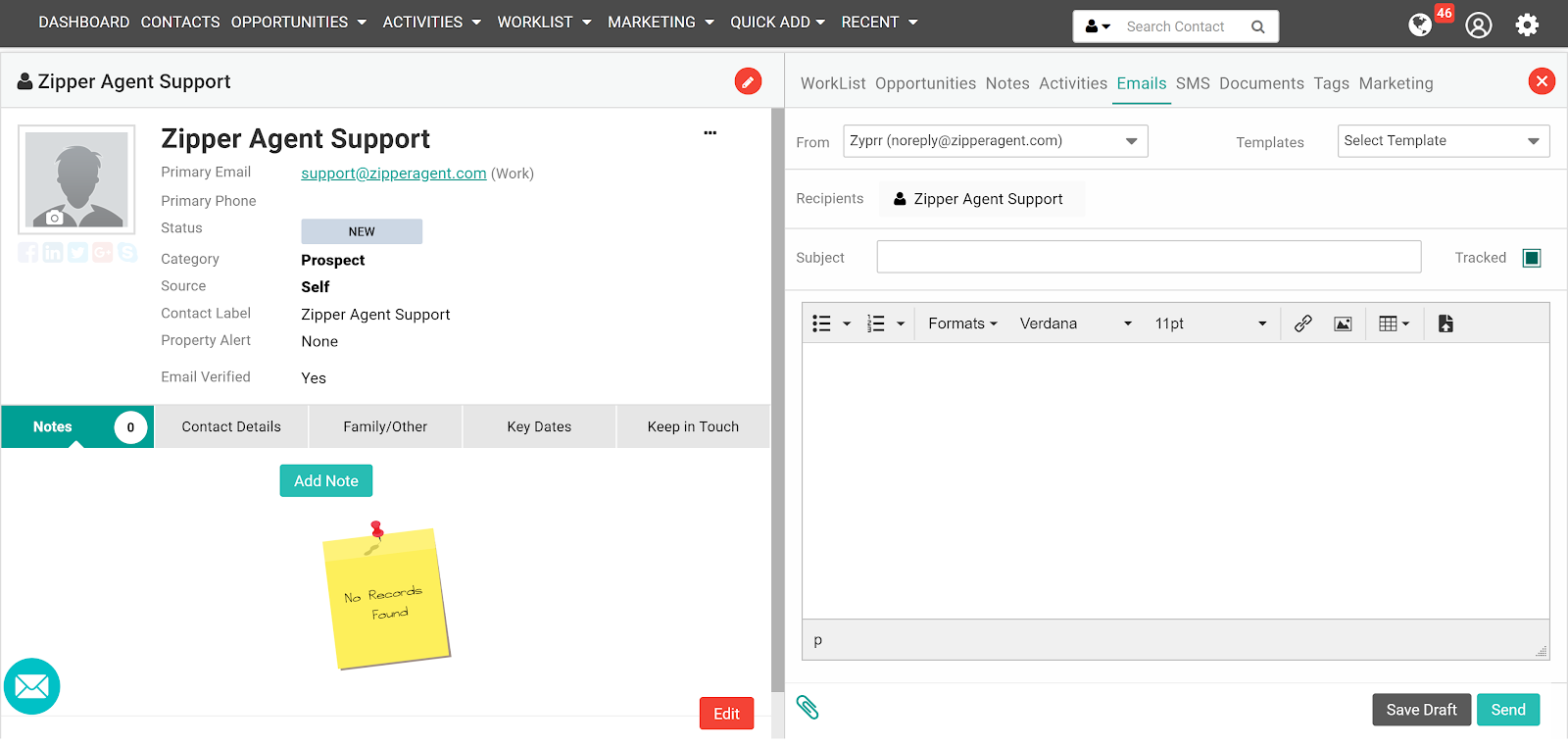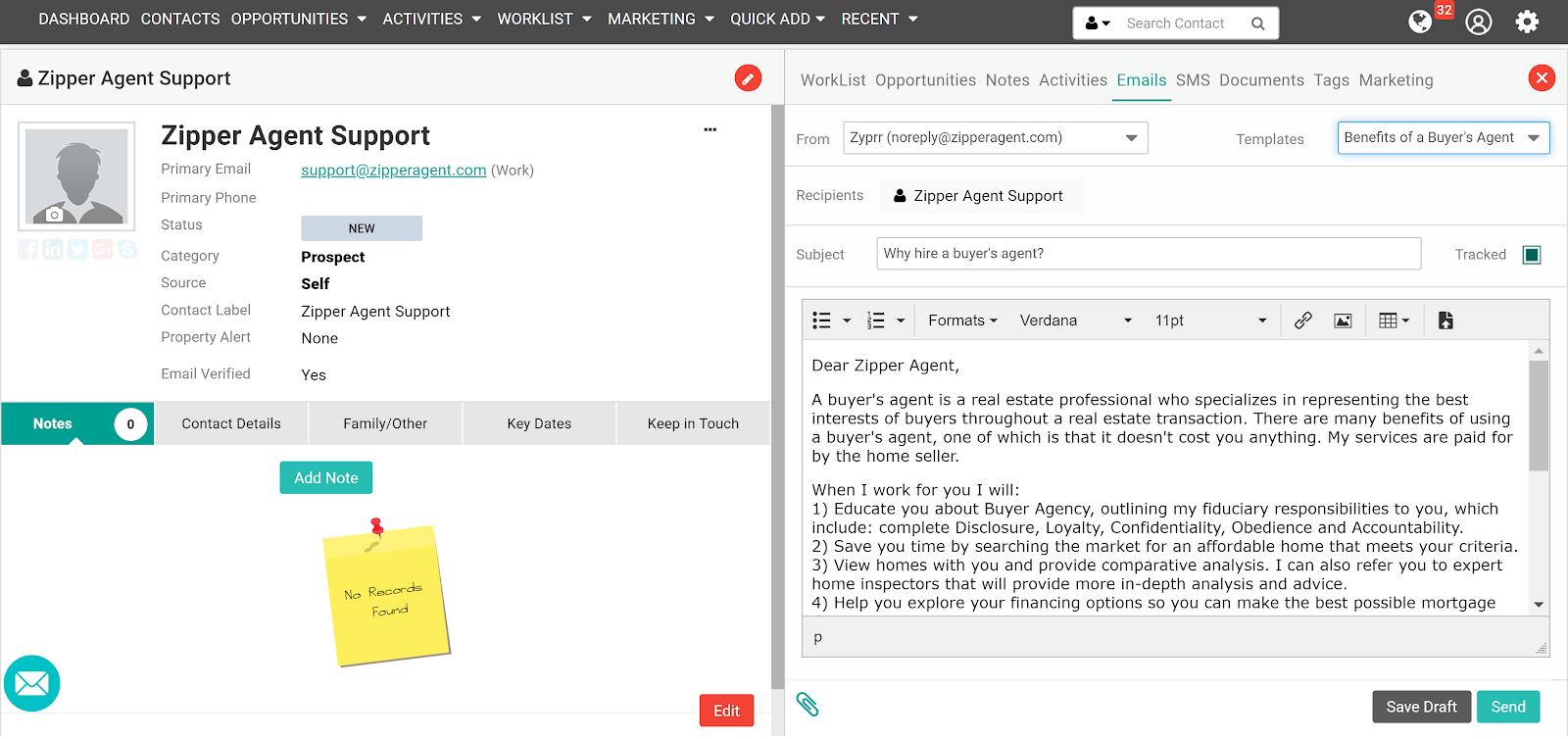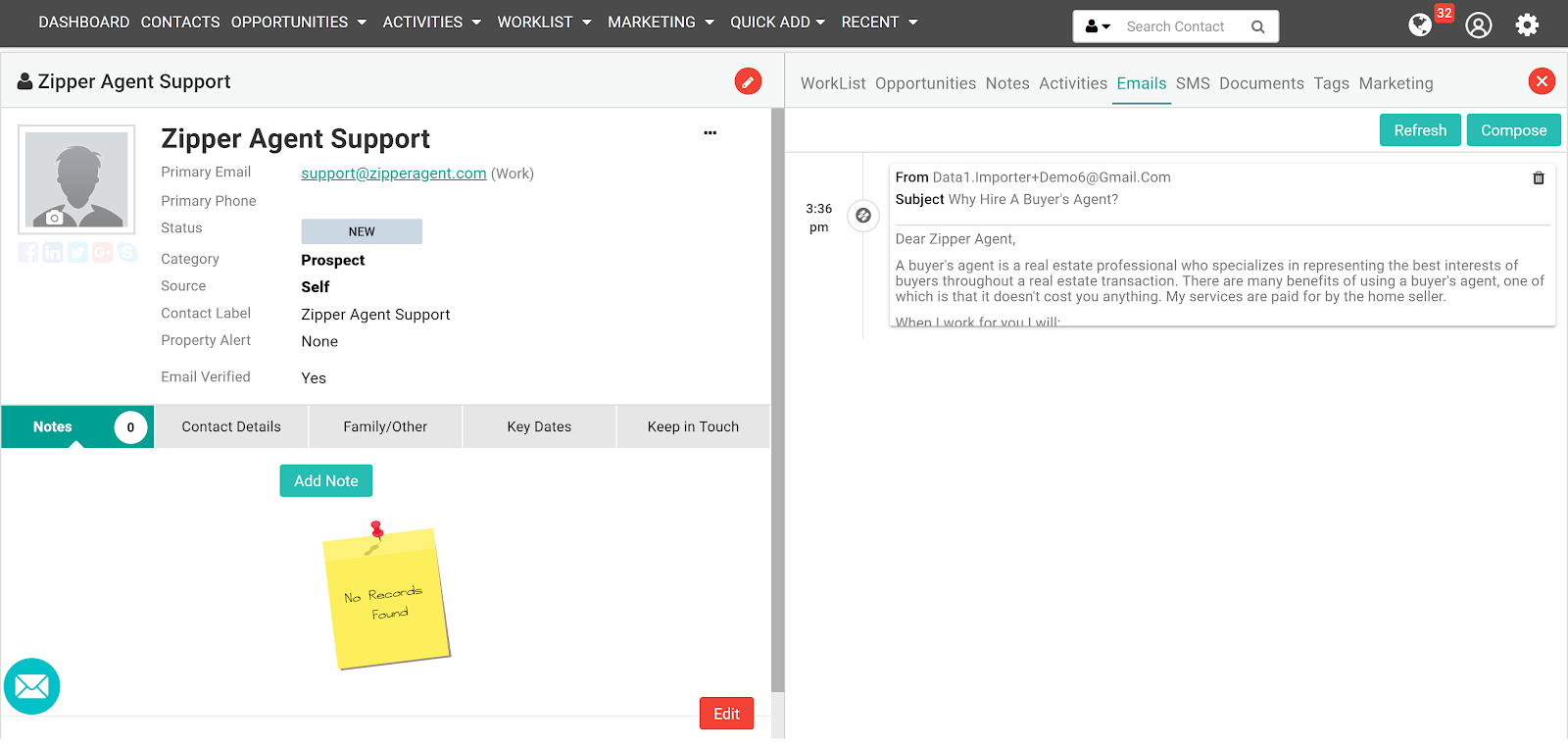 3. There is also an Inbox that lives within ZipperAgent. Under the main Activities menu, you will see Emails. This tab will open up an inbox. From here you can send emails, delete emails, look at tracked details, and see sent and drafted messages. If you have an email integrated into the CRM, that inbox will appear here as well.