Tags are a quick way to customize each of your contacts and can be added from the contact list page.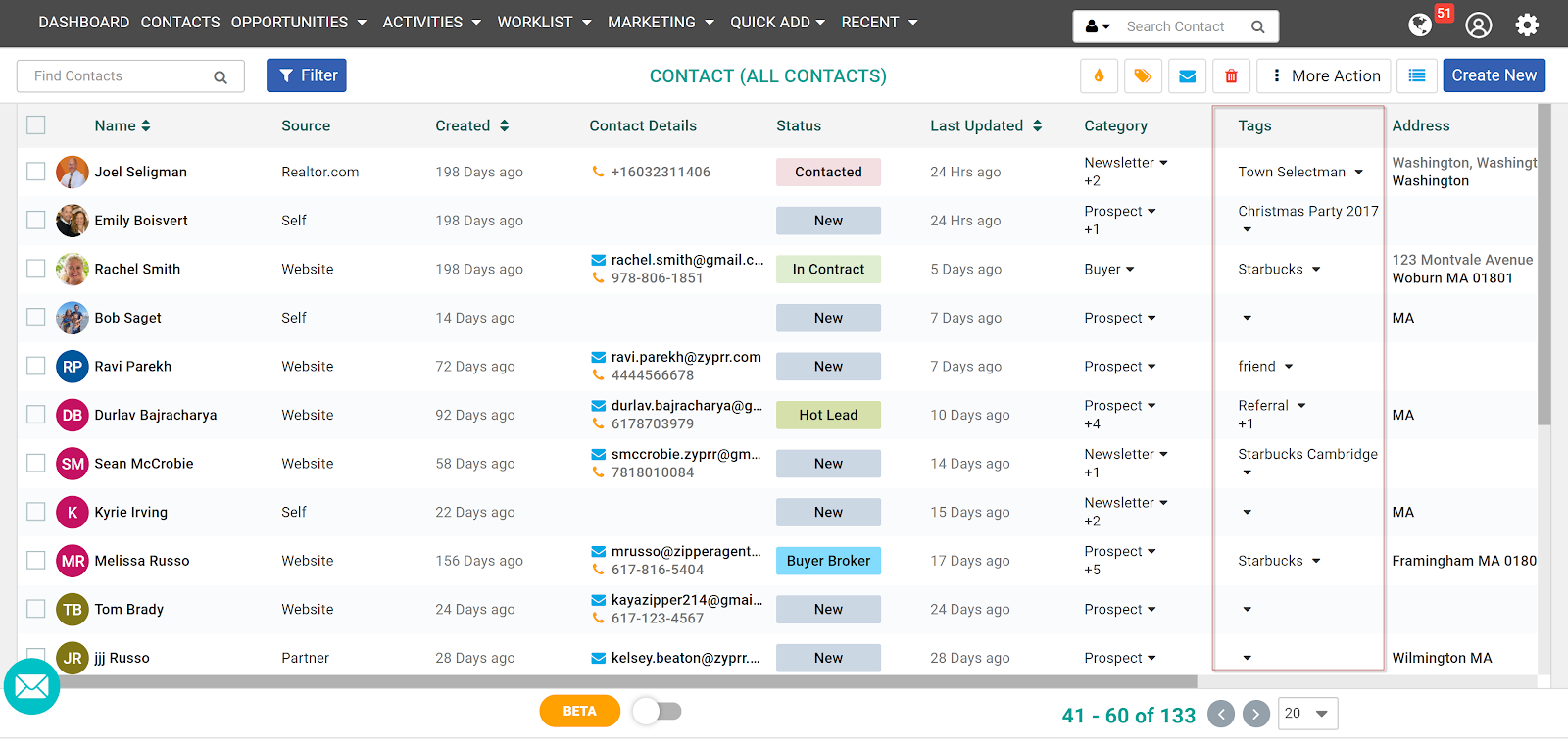 If you want to utilize tags you should build out advanced filters to see different groups. Select the blue Filter button in the top left of the contacts list page to create an advanced filter.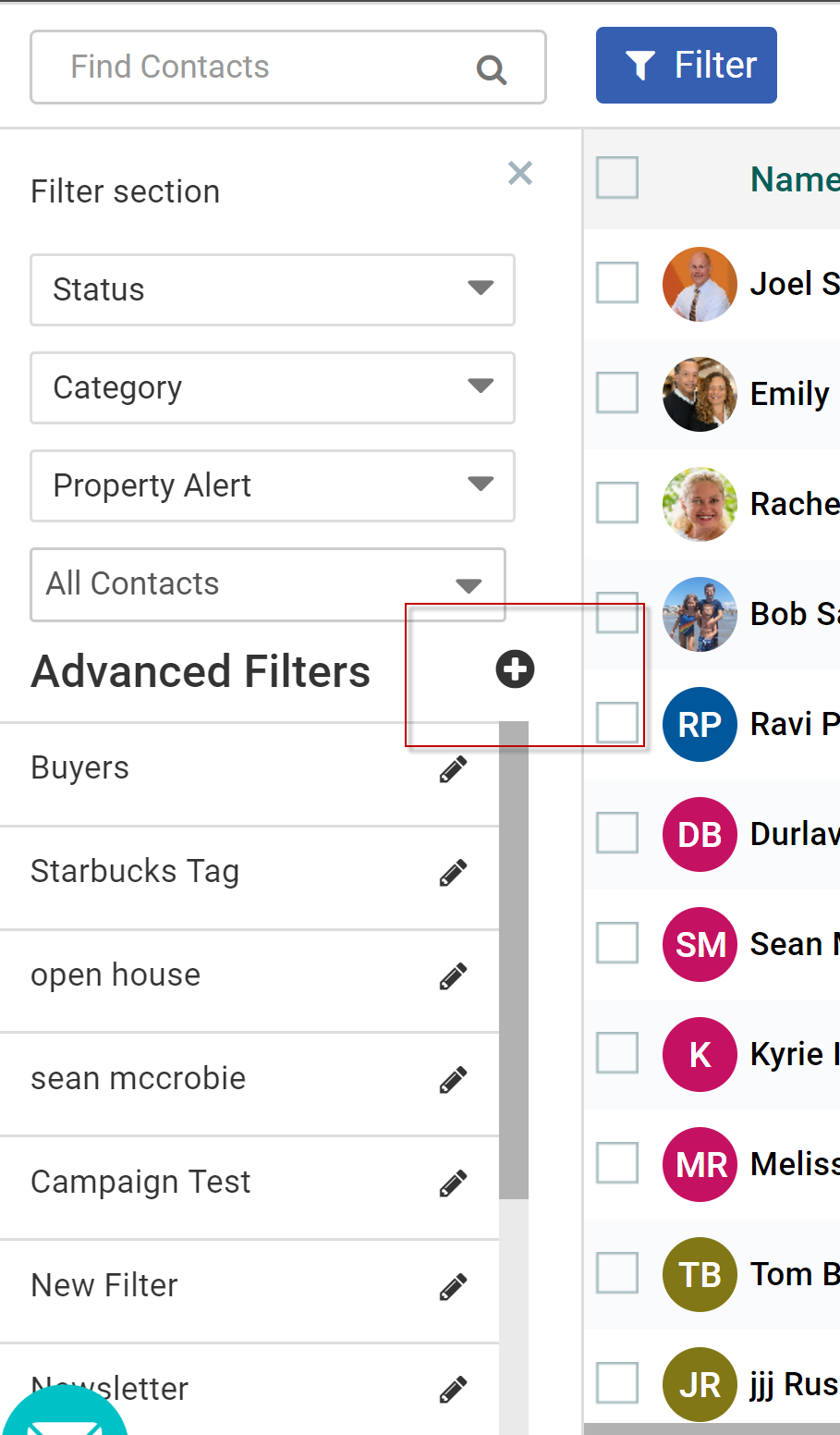 Adding a new Advanced Filter will open a window to enter the information you are looking for.

Name the filter so it will be easy to recognize and select the criteria you'd like to match. Example: To create a filter for all contacts with the Tag "Starbucks" enter the following info:

Once you Save & Apply the filter, you will see contacts that match the set of criteria.