Directions for Integrating Gmail through IMAP
1. Go into your Gmail and go to settings.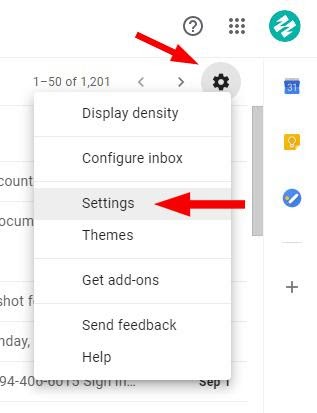 Select "Forwarding and POP/IMAP" tab and Enable IMAP access and click on "Save Changes" button.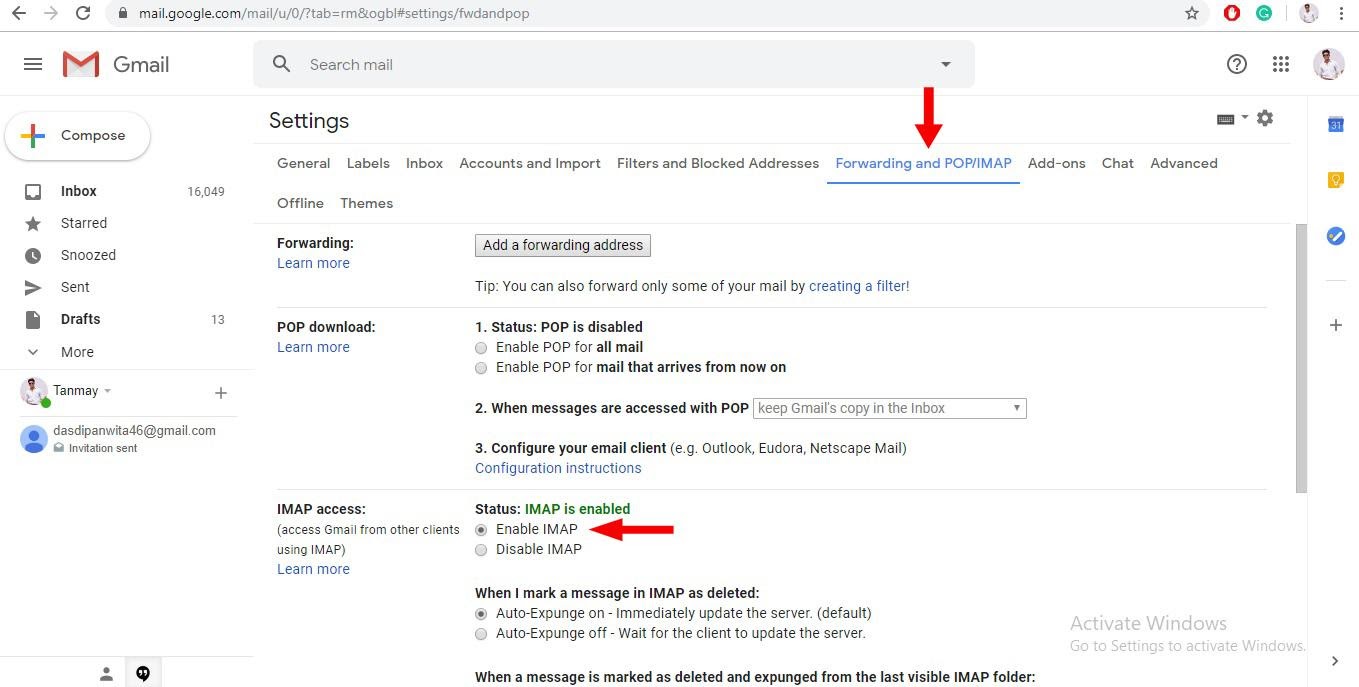 2.Go into your Google Account and go to Security.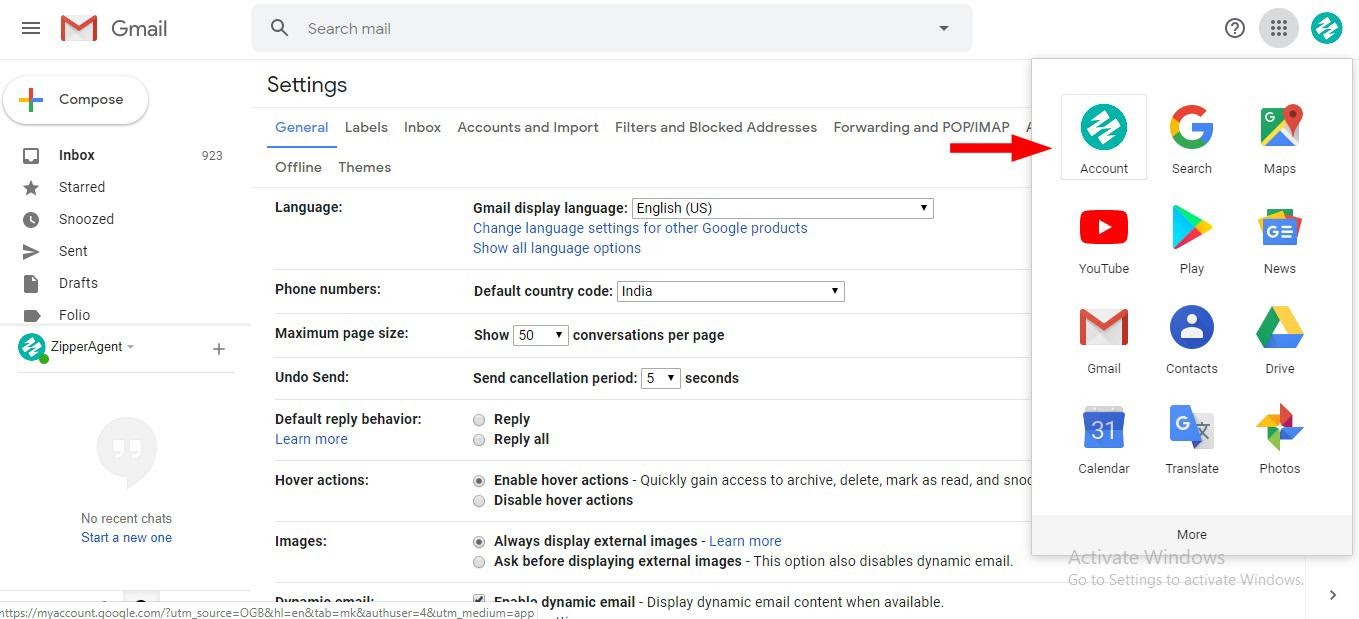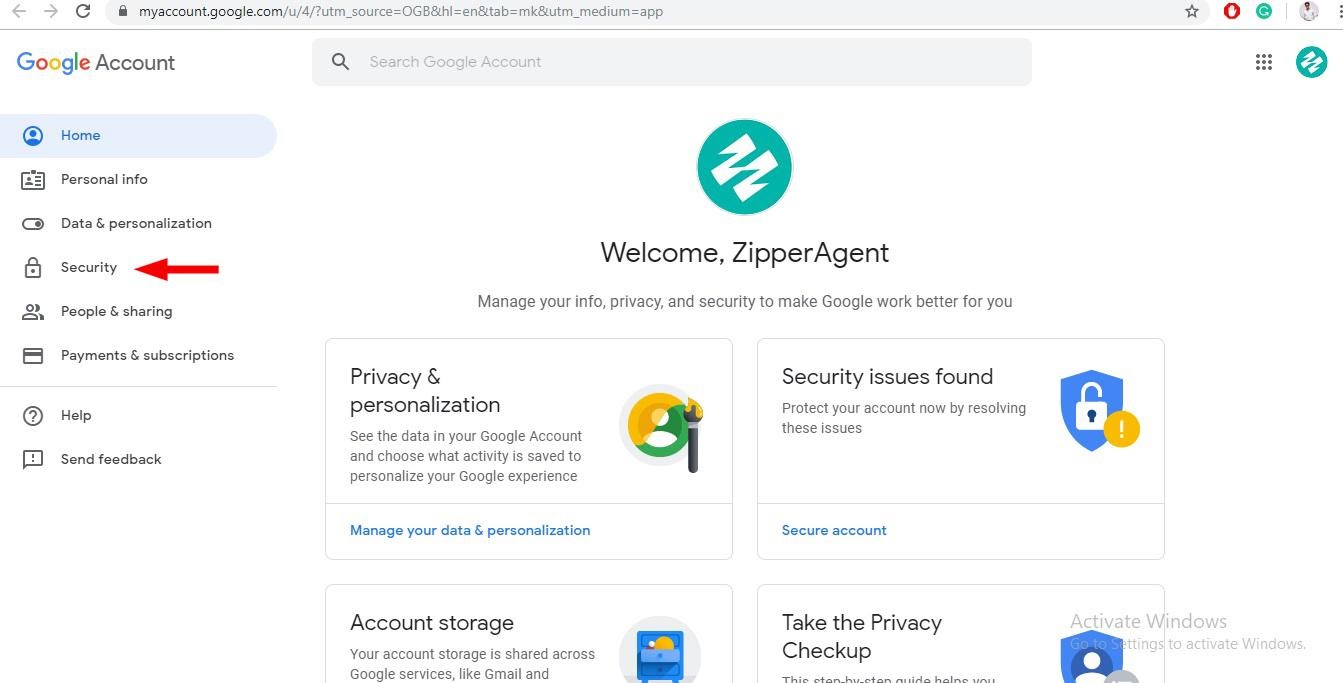 3.If you have a two step verification ON, then follow the steps up to 10 else skip to step 11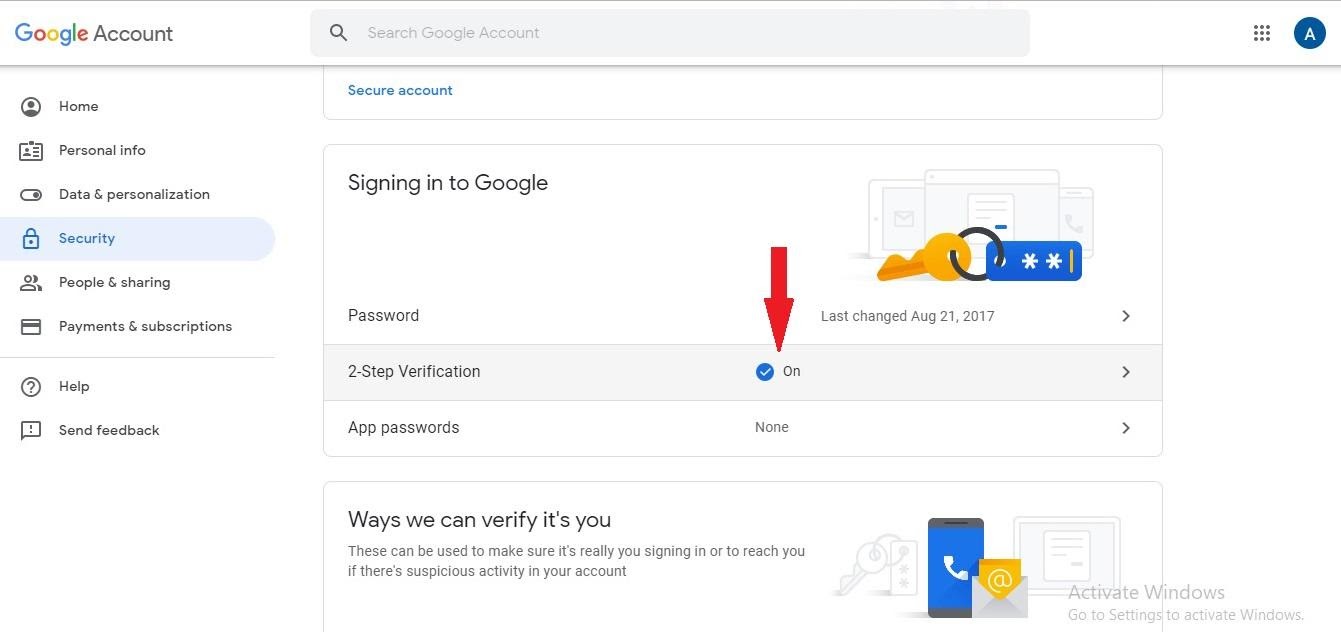 4. Click on to the "App passwords" option.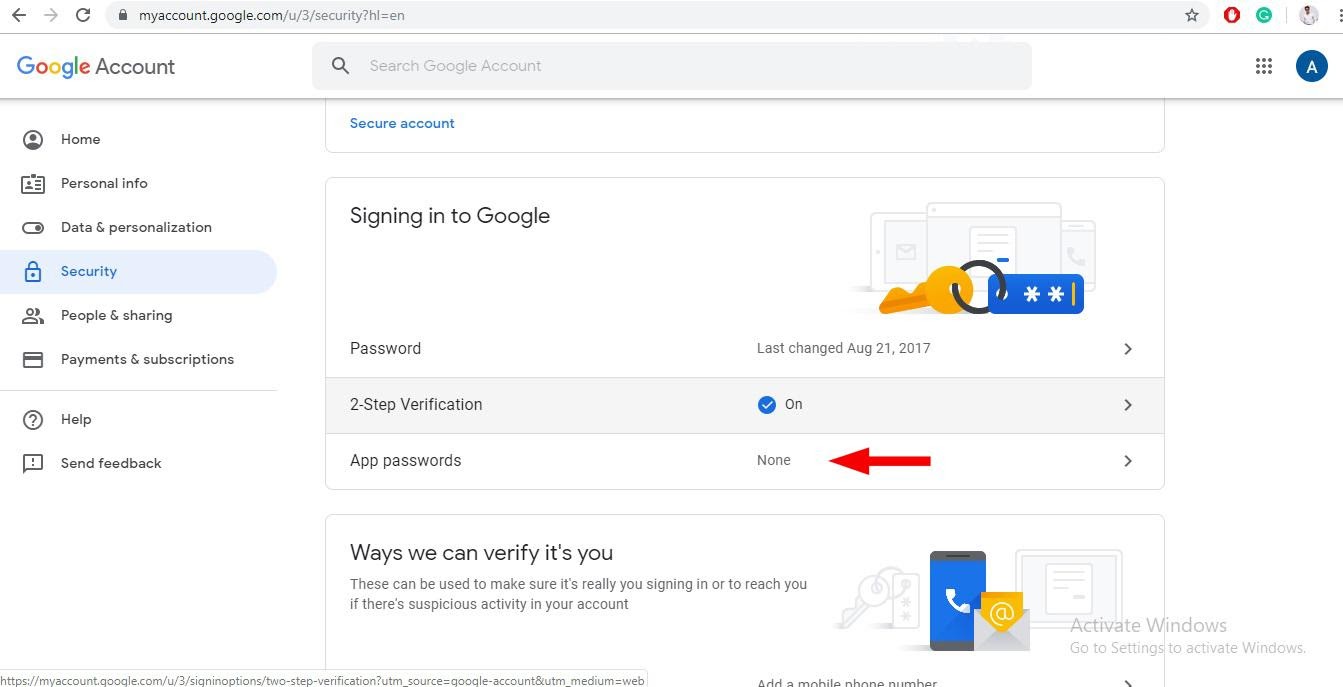 5. Provide the password and click next.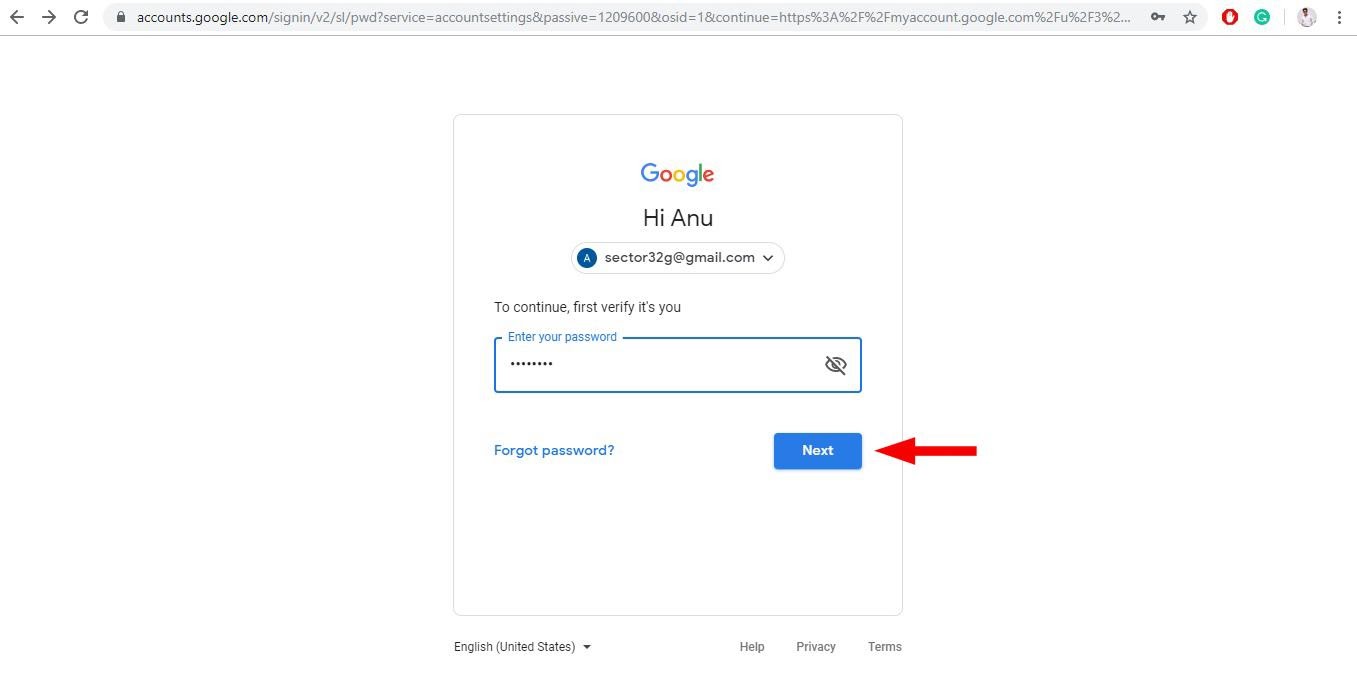 6. Select the app dropdown.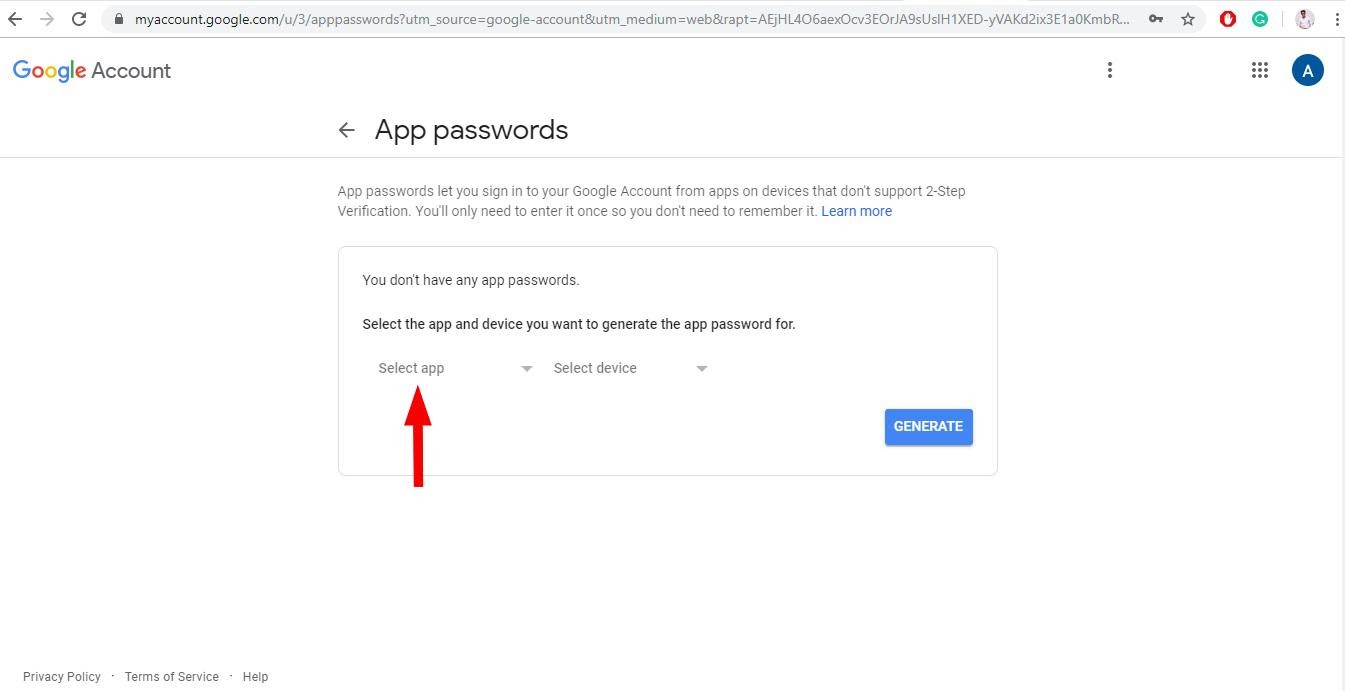 7. Select "Other (Custome name)" from the dropdown list.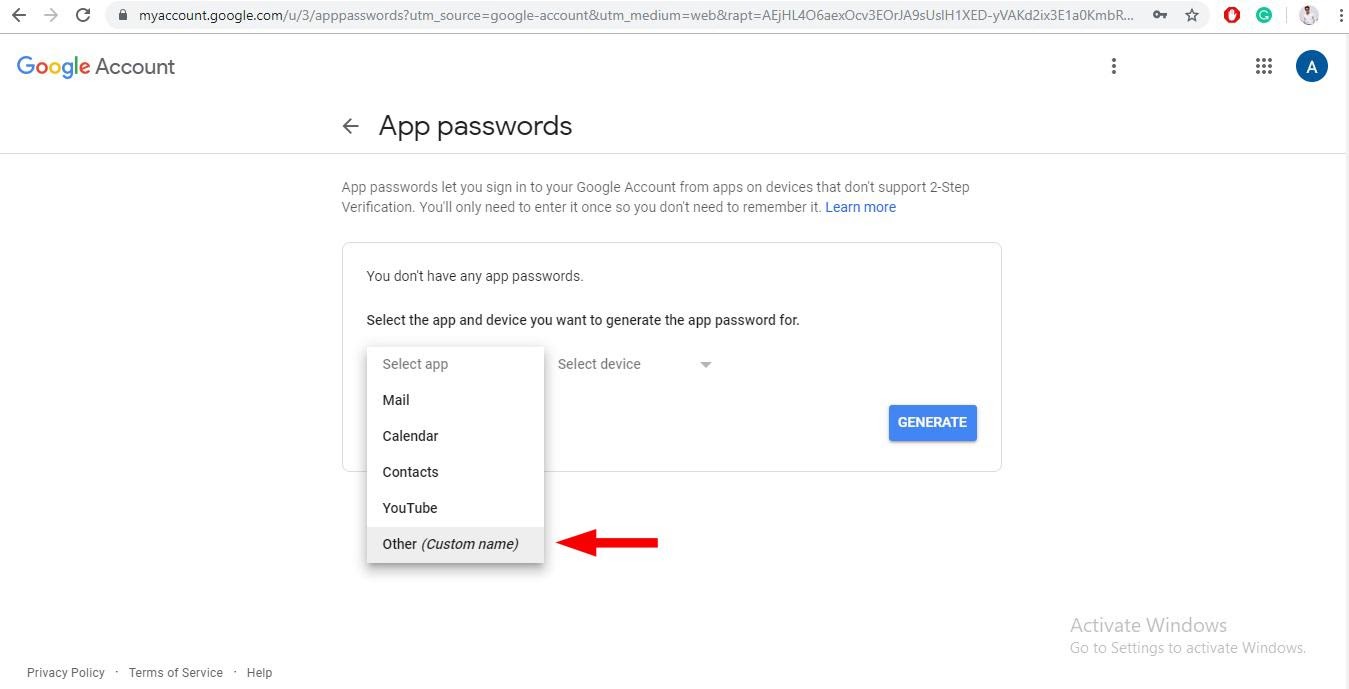 8. Provide a name of your choice and click the "GENERATE" button.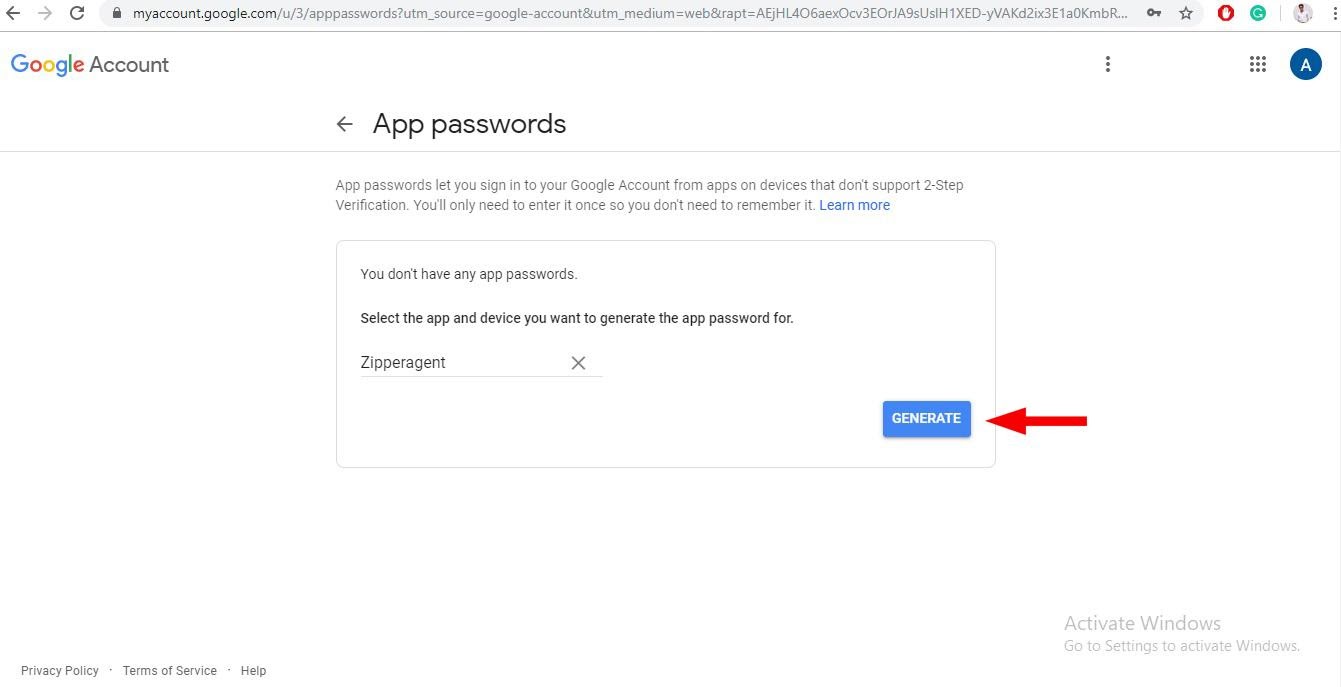 9. The generated app password can be seen in yellow marked box. Note down the password for future use.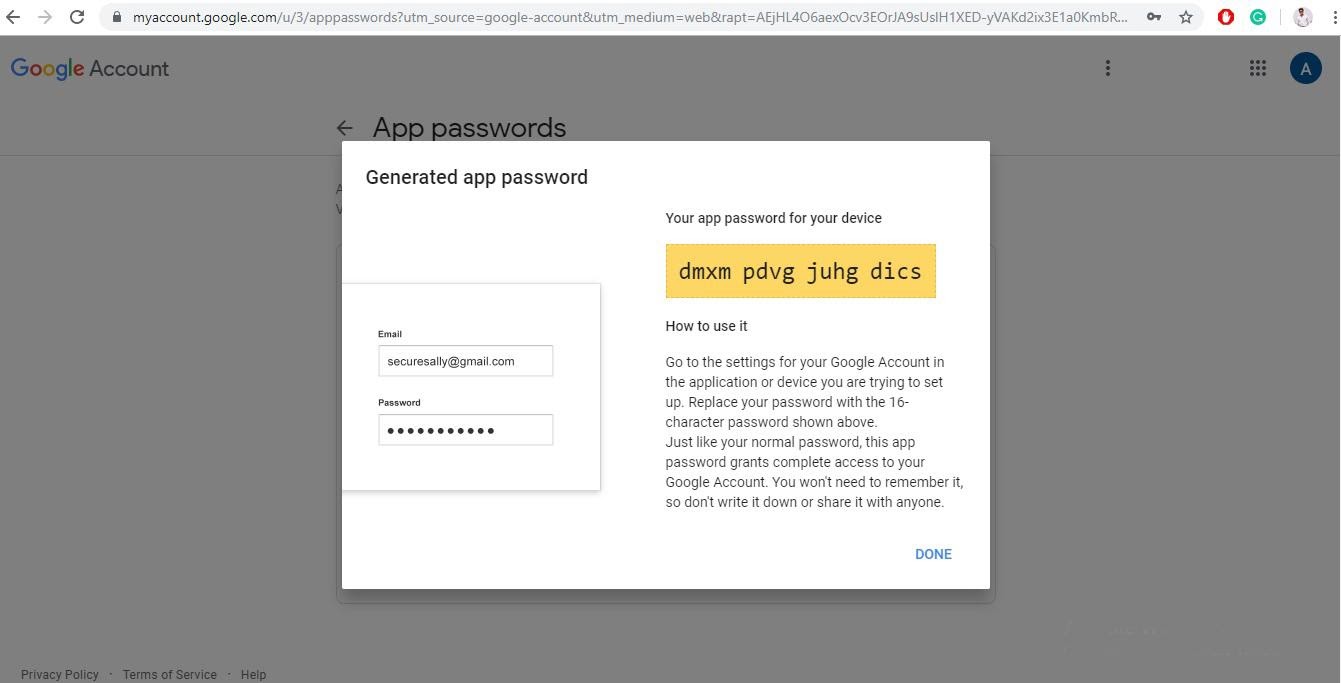 10. Use this generated app password and use it as the password in setting page .

11. If the two step verification is off, then go to Less Secure App Access and make sure it is turned ON.

12. You may receive and email from google security telling you that you have enabled other apps to access your data. Verify that it was you and then you will able to integrate in Zipper Agent.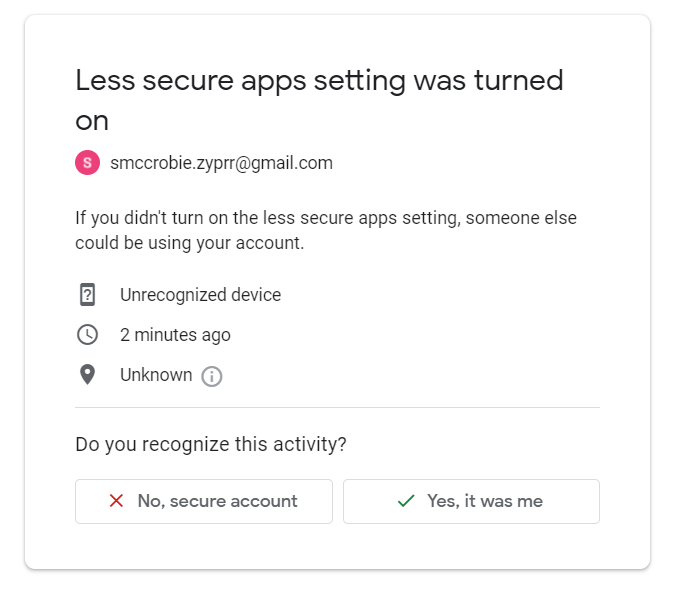 13. Use your Gmail login credentials and use it in setting page.

14. Server information may automatically fill. If not, use the below info.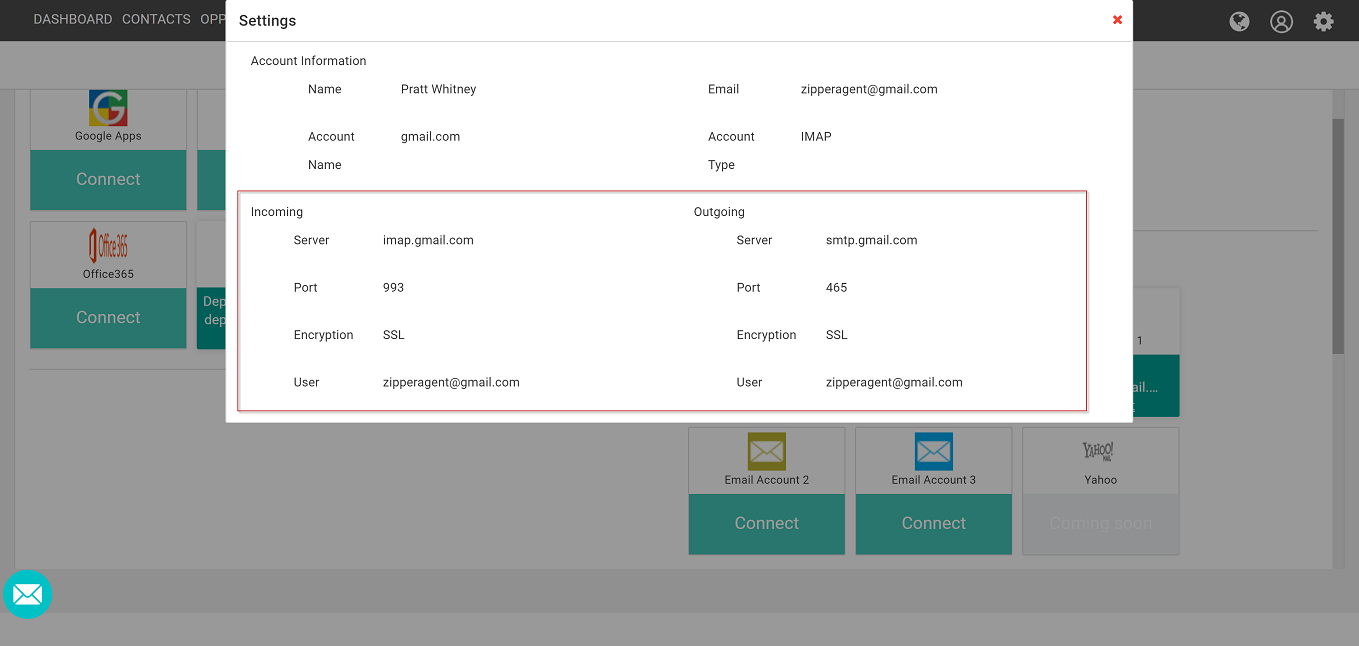 15. If a message pops up claiming credentials are incorrect, go back into gmail and look for an email about signing in from a new location. If the IP address mentioned matches the one below, accept and log in once more from ZipperAgent.

16. Once your email is successfully integrated, it will look like the screen below: