Step 1: Have your Yahoo Email account and your ZipperAgent account open in 2 tabs.
Step 2: In Yahoo, click on your account in the top right hand corner. Select Account Info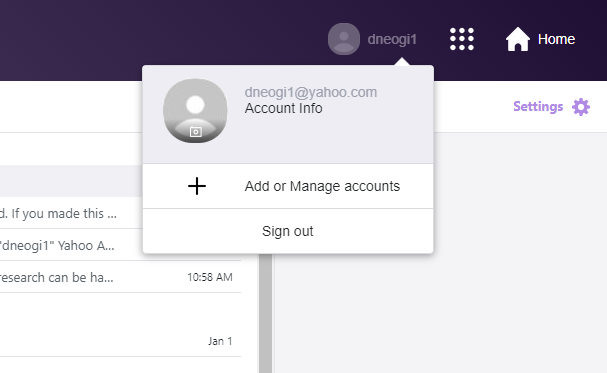 Step 3: Click on Account Security.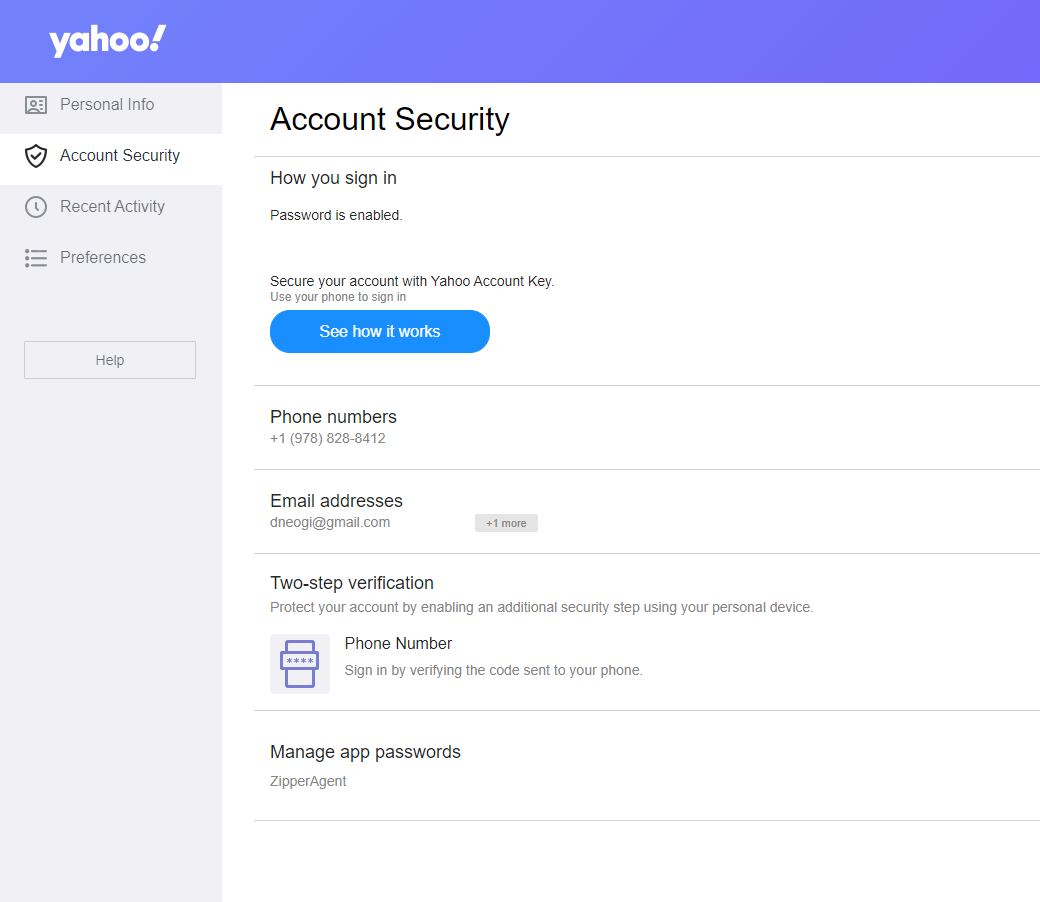 Step 4: Go to Generate App Password. If you already have one set up, it will say Manage App Passwords.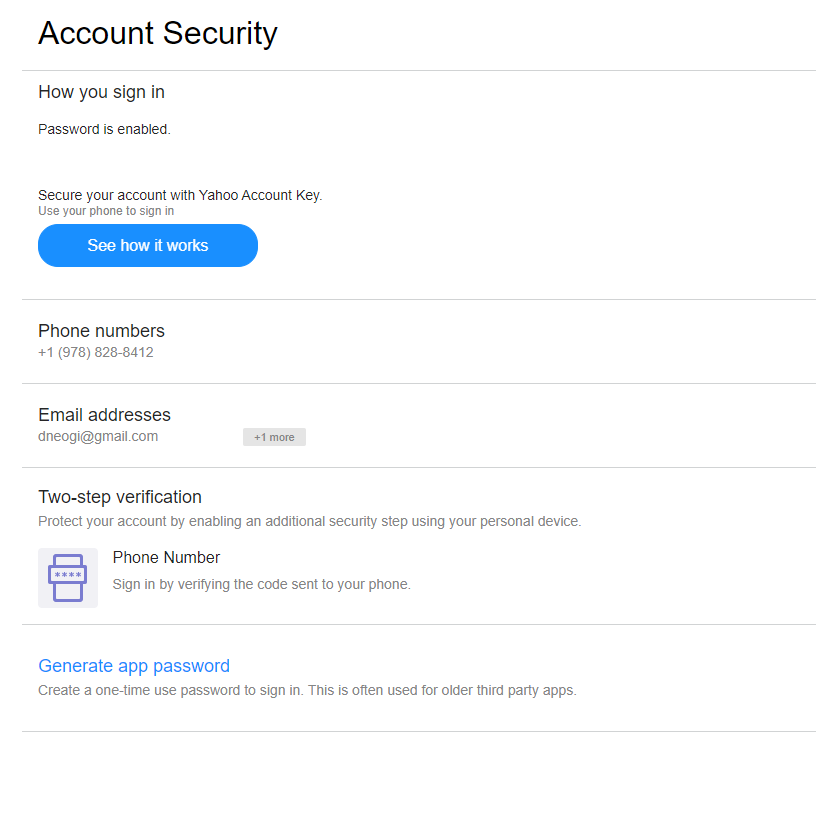 Step 5: Choose Other App and name it ZipperAgent. Click Generate.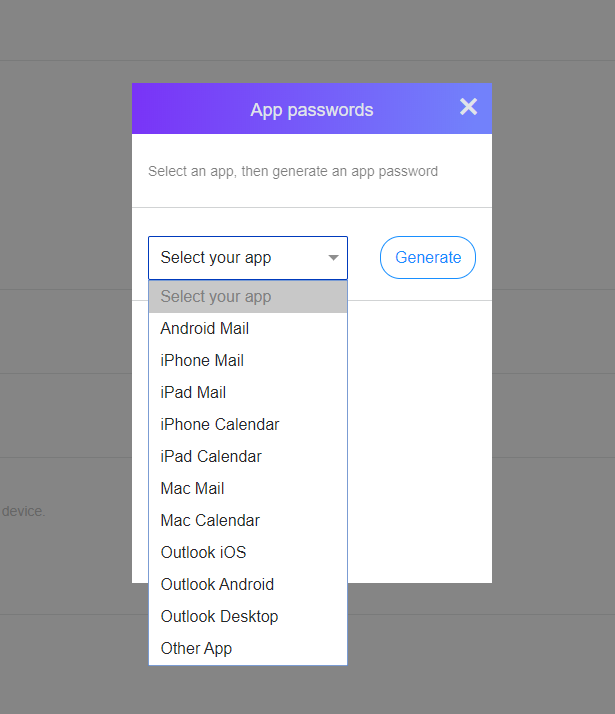 Step 6: You will see a generated password appear on the screen. Copy this password.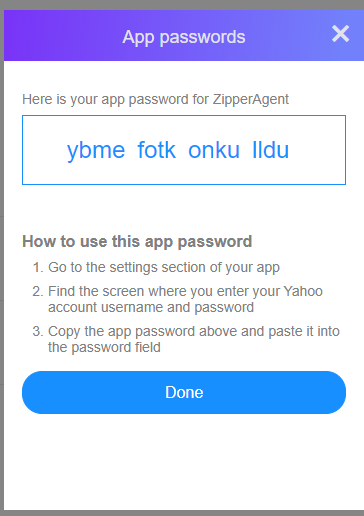 Step 7: Go into ZipperAgent and go to the settings wheel on the top right hand side. Choose Integrations.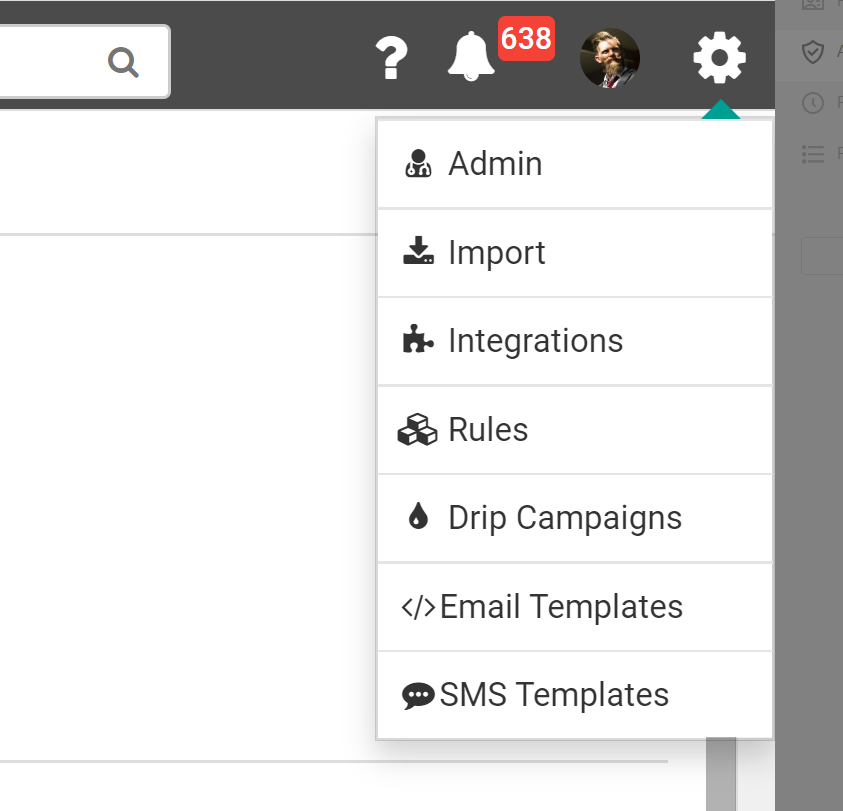 Step 8: Go to Email Account 1 and click connect.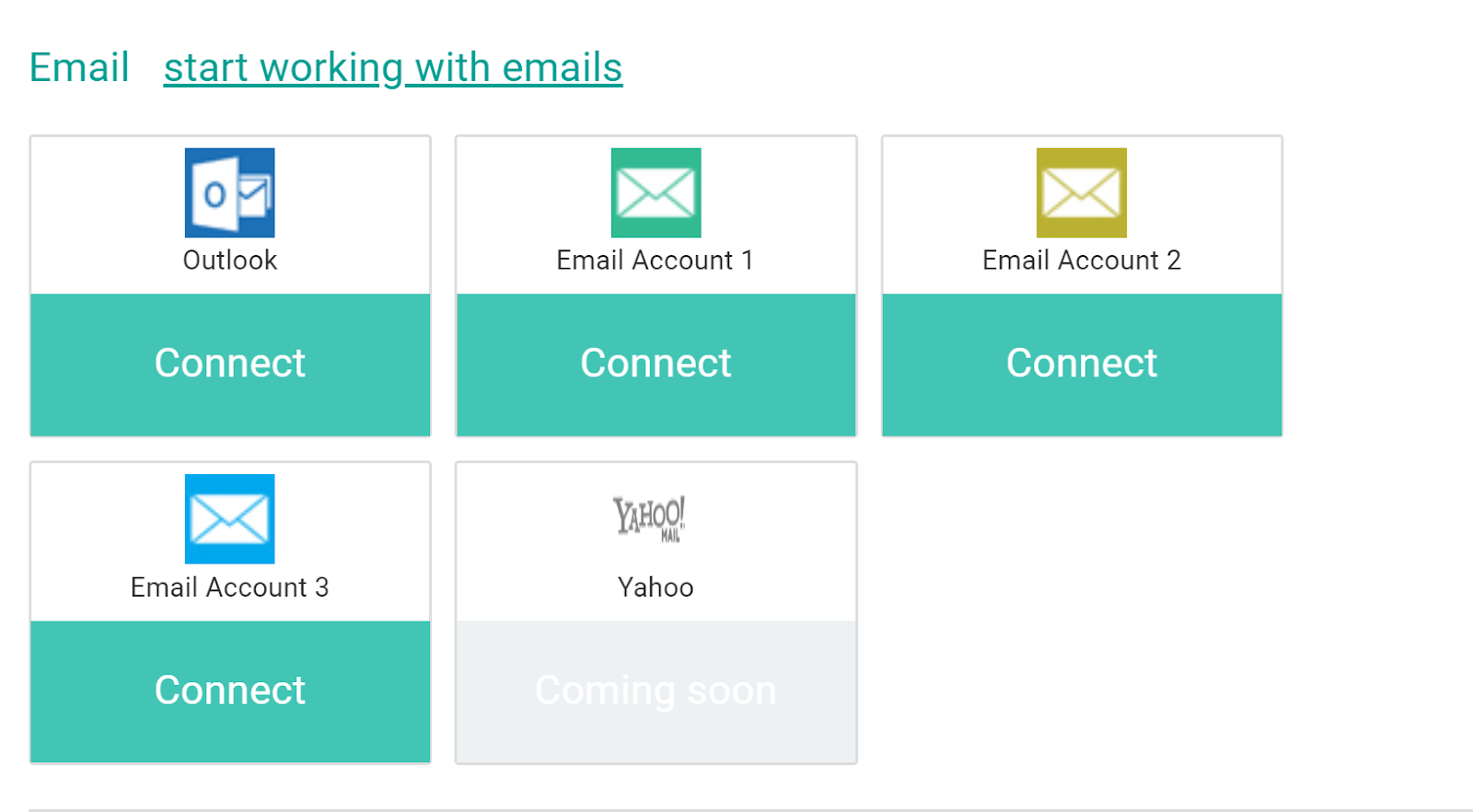 Step 9: You will then enter in your yahoo email and the password that was generated for you. Then hit next. Your email is now integrated!